...shark was caught at waddy point after terror-ising the fishermen for a 2 days.. "behind the shark is my old troopie" .. before i bought the ute ... .

small shark i caught at indian head next to the closure sign. Fraser Island expo 10th . Weather was 30 kts so it was time for some repairs...LOL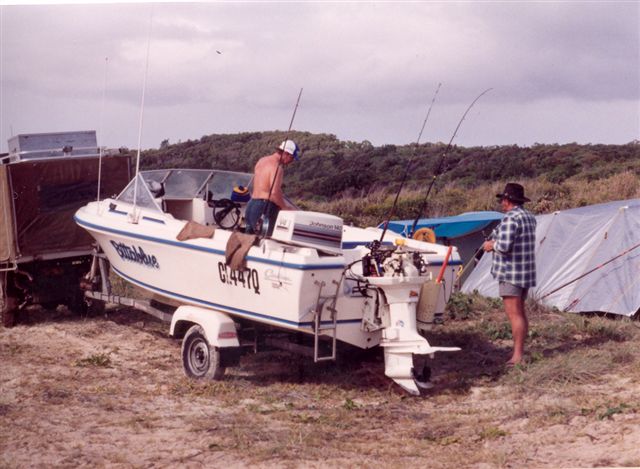 Sitting around chating. Strong s/e winds keep all on shore.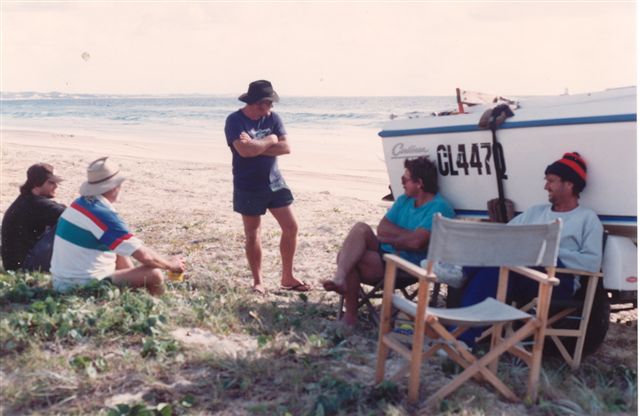 waiting to get onto barge after expo .. Cobia caught out from orhard beach resort on wreck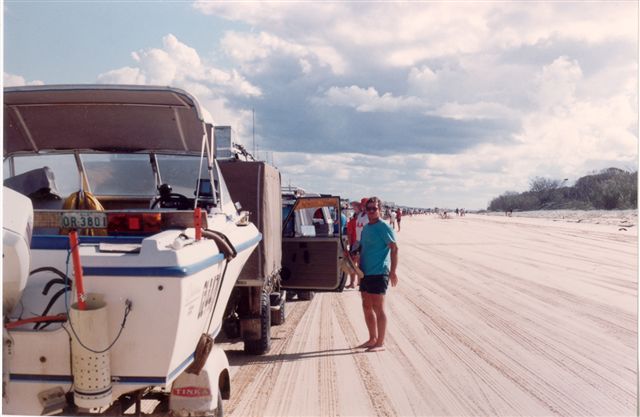 km's ...
---