My new boat 2002 "HAINES HUNTER 585 SEEKER"
Yamaha 150 - v6 Salt Water Series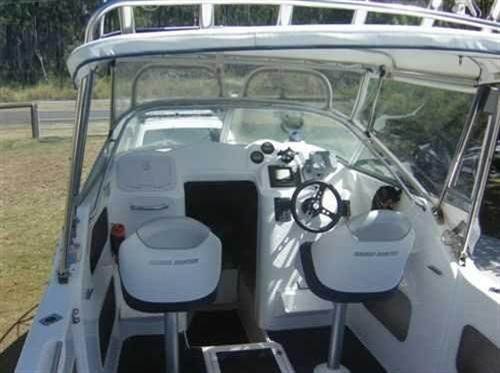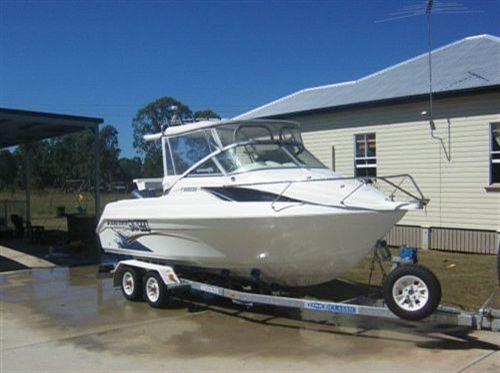 My first look at the boat.
first day at its new residence
Yamaha 150 HP salt water series
4th May 2005 .. the motor had a complete service today by Sundown Marine cost $620.80 and that included a road worthy cert. compression on the cyclinders were 130 without too much variation between each... the impeller looked like new so i will keep it as a spare.Same with the spark plugs..
I officially named the boat ......Snappa and the first outing was a run off Bribie Island ..testing and getting to know how the boat is going to handle . found some wave action at the end of gillian's .. first buy will be captains suspension seat
Snappa ..arriving at the boat ramp