70s invasion ; N.y. Underground ; RAGS, TEENAGE LUST and the LUSTETTES :)
updated as of Aug. 18th '08

reviews up of TEENAGE LUST and the LUSTETTES.......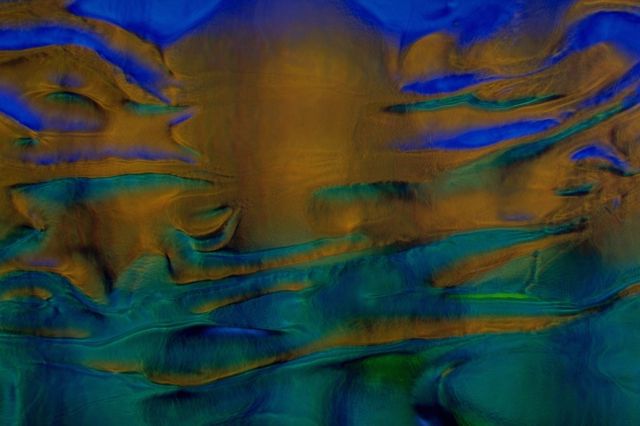 more reviews added, interview expanded, what great music !........RAGS were thee missing link between the N.y. DOLLS and MILK-n-COOKIES, and then some !
.....let's take a step back into the 70s shall we ? ok then come along............, early - mid 70s to be exact when the glam era was flourishing, and a lot of bands tried to imitiate the N.Y. DOLLS, and the ROLLING STONES, you had in the U.k. the HOLLYWOOD BRATS ( see page 4 ) a GREAT band who made a very GOOD lp in ' 73, the BRATS ( see gateway 3 )were another GREAT band based in N.y. who featured RICK RIVETS who played with the DOLLS prior to their forming in a band called ACTRESS ( see page 21 bottom links ), and in the mid 70s in L.a. there were the BERLIN BRATS who had a fast blend of this similiar approach to glam rock/pre-punk......a lot of other bands tried and ventured into this sound, but were not as successful,
but it was this band THE RAGS based in the underground of N.y. who have to be the closest in sound to the Dolls right down to the vocals and guitar sound, and they made some very original music as well, one could say it is a crime that such a GREAT band as the RAGS did not release an lp back then and only a single in '76, but their music is now out and must be heard, the following in depth review anmd interview is the story of RAGS.......
RAGS cd was recieved by us on jan 18th '06, the singer sounds on some tunes just like JOHANSEN, the music is a fast blend of DOLLS/STONES glam, and some of the quieter songs have harmonies along the lines of MILK-n-COOKIES, elsewhere they come up with some original rock music,
the members were: Joe Valentine-Sausa - guitars, Don De LaPena - drums, Joe St John - singer, Ron Blanchard - guitars, Steve Fraser - bass.
Rags collage.......................scroll over > > >
RAGS were a glam-rock-pop band who played shows with many bands in the N.y. underground in the early mid 70s, they released a single in ' 76, a cd of previously unreleased material of the 70s came out in '05.......
after writing JOE VALENTINE SAUSA throughout the month of Jan '06 we decided to do a small interview, here it is....
---
70s inv. mgmt.

Hi Joe, were you in the band RAGS ?

JOE VALENTINE

Yes I was the lead guitarist. We played many gigs in NYC at the time, Coventry Club, 82 Club, Mercer Arts Center, Kennys Castaways,Mothers etc. We played with and opened for Kiss, The New York Dolls, Teenage Lust, Magic Tramps, Harlots of 42nd st etc.

70s inv. mgmt.

was their an lp released at the time by Rags or is this a cd of previously unreleased material ?

also can i ask if you were friends with Milk and Cookies ? they were a club band in N.y. at the time, ever hear of STARLUST ? they were a small N.y. glam band.

JOE VALENTINE

We released a single on Beaver Records . We played with other Bands such as the Fast. Yes we knew Milk & Cookies I believe their drummer was first cousin to Ron Blanchard the other guiatrist/Singer in Rags. I never heard of Starlust, I knew most of the bands at the time including The Brats. Use any quotes you need

70s inv. mgmt.

What was the year the single was released maybe ' 73 or ' 74 ?

i assume these are original recordings from the 70s recently released ?

JOE VALENTINE

I think it was 1976 for the single , it was in the Max's Kansas City Juke box for a long time. The Single had ' We can make it" and 'Scrambled Eggs" these were the result of hooking up with a producer that wanted to soften our sound. Although the recordings were good and "palatable" they were not representative of the rest of the songs we recorded and how Rags performed. We were a much more hard edged Stone'ish type of sound.These two songs as well as 10 others will be on the CD.

70s inv. mgmt.

recently read where DAVID JOHANSEN says that the HARLOTS of 42nd st. were the DOLLS biggest competition, can you tell me how they sounded and maybe any songs you can remember or members names ?

how about the PLANETS ?

The Harlots were prominent early on but musically they werent anywhere near the level of the Dolls. The Dolls had a coherent, very strong loyal and large following. The Planets were a great band musically they had the musical creditials of a Arena type band. They style was in some ways similar to the Who, The guitarist was named Blinky as I recall and he was a good Musician.
I recall they were managed by the Road Manager for the Kinks, not sure what happened to them. I was good friends with Harold Black of Teenage Lust who later went on to own 210 Fifth Ave. An after hours loft where many New York Rockers, and other Stars ( Led Zeppelin,Mike Quashi,Alex Bennet,the list goes on.)
70s inv. mgmt.
ENJOYED VERY MUCH LISTENING TO THE RAGS CD RECENTLY IN JAN ' 06, CAN SAY IT HAS A STRONG DOLLS/ STONES SOUND, THINK MAYBE THIS IS THE CLOSEST WE MAY HAVE HEARD TO THE DOLLS VOCAL SOUND YET, TELL ME DO YOU STILL KEEP IN TOUCH WITH THE OTHER MEMBERS OF RAGS, AND IF SO WHAT BECAME OF THEM ?
The single came about in the following way. We were shopping our tape around and had interest from Bill Aucoin ( Kiss Manager at the time) and I think the same management of Eric Carmen. Neither one came thru with any concrete offers and then a Broadway Producer/Manager was interested. He wanted to manage us and get a record deal quickly. He wanted to "Clean up" our image and sound. We thought we could control both outcomes with his financial support. He hooked us up with Producer Ed Kaloff of Producers recording studio in NYC . Will Lee ( lettermen show ) was the in house bass player, nice guy.
Anyway Ed cleaned up 'scrambled eggs' to the point it lost its edge and was merely a pop single.The other song "we could make it" was more of Motown sound that had our own unique stamp on it. Either way the Manager was too distracted to really give it the attention it deserved and we disolved our relationship with him within a year. We had a strong songwriting team in the band and we continued to evolve.Yes the comparison to the Dolls was inevitable and a twist of fate as I would call it. The Lead singer Joe St John, whom I knew from the time I was 15 always sang that way. When we played clubs in NYC people thought he sounded exactly like David Johansen or thought he was trying to copy him.The negative was that it was his true voice and that is honestly how he sang, but in the light of the success of the Dolls the comparisons were not a favorable aspect we were trying to achieve. Accordingly Ron Blanchard began singing more lead towards the later years providing a new fresh vocal aspect to our sound. Steve Fraser the bass player also sang a few songs but his voice was not not as strong.What happened to the rest of the band?
Don De LaPena is still drumming strongly as ever playing the club circuit in Staten Island and New Jersey in "King Friday".Joe St John has pretty much withdrawn from Music aside from a failed Rags reunion three years ago.Ron Blanchard is upstate New York playing in an Original band named The Roost. Steve Fraser relocated to New Orleans ten years ago and is presently in Memphis as a result of Hurricane Katrina. He is starring in a Swing Band as lead singer and vocalist.
Joe Valentine-Sausa (me) has worked with numerous original band situations over the years and is presently playing in a Blues band " Joey Shoes and the Wide -E Boys", and a Classic Rock quartet called The Slackers. As indicated we tried to have a Rags reunion a few years ago but it didnt work out because we are all a good distance from each other.Perhaps in the future we can still try for one.I know a few of us would be willing to do perhaps a studio update of both old and new material its just a matter of putting the time aside and committing to it.

Interview pt. 2
70s invasion mgmt
EARLIER WE TALKED ABOUT A COMPARISON TO THE DOLLS, CAN YOU SHED SOME LIGHT ON THIS AREA ?
I dont think Johansen copied my singer it just happens to be that they both sing that way.Call it being born with that type of voice or whatever but it is hard or impossible for the average singer to imitate that type of voice without it being born into them. I played with my singer since I was 16 and he always sang in that voice ( almost Jagger like) Johansen grew up in Staten Island where my drummer came from (the rest of us were from Queens 25 miles away but 5 mins from Manhattan)and he knew of him early on and said he also always sang like that.
70s invasion mgmt
WELL YOU STATED EARLIER THAT FOLKS THOUGHT HE WAS COPYING JOHANSEN, SO CAN IT BE, WHAT A COINCIDENCE ?
Yes that is the way it is and was a coincidence they sounded alike.Its hard to believe that it is still a thought in listeners minds 25 years later but at the time it must have been a bigger osbtacle for us than I could have imagined. Especially from the A&R people at record companies. That is why we tried to develope our songwriting to another level than glam or punk.
70s invasion mgmt
I AM VERY INTERESTED IN THIS AS ARE A FEW OF MY FRIENDS, DID ANYONE EVER THINK THE DOLLS COPIED YOU GUYS ?
Back in those days fans or listeners were more educated and more discerning and could tell the difference between one band or the next.Our songwriting was not anything like the Doll's. Dont get me wrong I liked the Doll's they had stage presence,attitude, a unique look. People would tell me they like the band a lot but would mention that the singer sounded like David Johansen. We couldnt change his voice so we evolved our style.I dont think anyone thought the dolls copied me. But one side note is that I pakyed a Gibson Flying V all the time in those days and after playing with Kiss at the Coventry club The next time I saw Kiss Paul had a Flying V ..Ha!
Unfortunately the Dolls were on the scene just before us and we were compared to them because of Joe St John's voice.
70s invasion mgmt
HOW COME YOU GUYS NEVER GOT BIGGER ?AFTER LISTENING TO THE CD EVERY DAY FOR THE PAST WEEK AND A HALF, THIS MUSIC IS GREAT !!! # 19 OR SO HAS A GAL COMING ON SAYING 'RAGS PT. 2', # 20 SEEMS LIKE AN ATTEMPT AT COUNTRY MUSIC,
I think frustration was setting in beacuse we almost had a deal with Swan Song records and another company and every deal seemed too fall thru at the last minute. When you get enough setbacks you start to beleive your critics and then you loose your uniqueness trying to please everyone at the same time. That "gal" is Joe St Johns kid brother introducing us.
DID YOU GUYS BREAK UP IN ' 76 AND WAS IT DUE IN PART TO THE CHANGING MUSICAL CLIMATE ?
I would say Frustration mainly. Our bass player left to be in a band managed by Tommy Motola, then our drummer left to find himself and joined the airforce.It became a depressing scene we were trying to keep the spirit alive with a new drummer and bass player the unique dynamic was lost and the Manhattan Scene was changing .The funny thing was that for that last gap of time we were together we were a much better musical band than ever
Thanks
Joe Valentine Sausa
---
WELL THERE YOU ARE ! WHERE ELSE CAN YOU FIND SUCH GREAT INFO ? SEE THE RAGS SITE TO ORDER THEIR CD TODAY -

http://ragsrocknroll.com/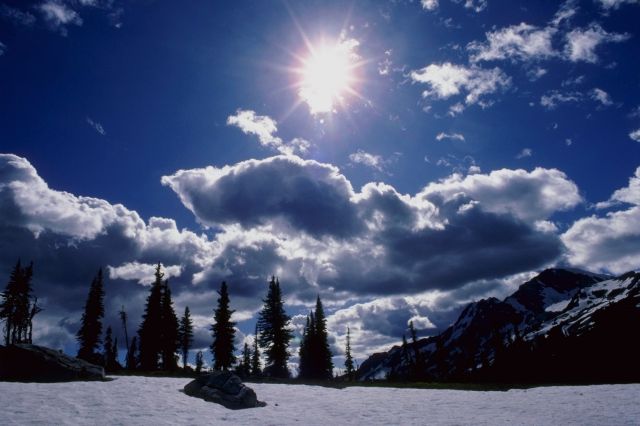 RAGS 'LONG LEGS and BOOTLEGS'
1 'MAGNUM LADY'
first thing you notice is how much the singer sounds like JOHANSEN....listening you wold think this were a DOLLS demo, with fast guitars working,.......'I'M A FOOTLOOSE COWBOY GHETTO-PUNK, YOUR MY KINDA GAL, YOU GOTTA LOT OF SPUNK, WON'T YOU OPEN UP !........(chorus), 'AND DON' T YOU KNOW THAT MAGNUM LADY's GOT ME ON THE RUN, SHE's GOT A ...............UH MACHINE GUN...........SHE's GONNA SHOOT ME FULL OF HOLES JUST FOR FUN ' !
2 'CAN' T STOP REFUSING YOU'
this one sounds so much like DOLLS rock with the sped up bass and guitars sound even the backup singer has the nasal whine like JOHNNY THUNDERS did on songs like ' TRASH'....' THOUGH YOUR WAYS KEEP COMIN' ON THRU, SO's ALL THE PAINS I GET FROM YOU, I CAN' T STOP REFUSING YOU, I CAN' T STOP REFUSING YOU, OH WON' T YOU GIVE ME YOUR HEART JUST TO SATISFY ME ' ,.........the guitar here wails loudly towards the end while the singer screams 'NO NO NO, NO, NO '
3 'HOLD ME TIGHT'
this one is a slow number and a long one at that.......' YOU DON' T HAVE THE SHAPE AND YOUR FACE 's NOT THAT GREAT, BUT YOU KNOW THAT I THINK YOUR JUST FINE, SO LET's GET TOGETHER SOMETIME'..............'OH COME ON BABY HOLD ME TIGHT, WERE GONNA DO IT TILL WE GET IT RIGHT '........more STONES sound than DOLLS......
4 'R-n-R SHOES'
cool glam rocker about dancing and strollin' in some r-n-r shoes, rockabilly guitars, .........' I'M A JUMPIN AND A STROLLIN' , SLIPPING AND A SLIDING, WAIT TILL I BLOW MY FUSE'.............' I GO STROLLIN' DOWN BROADWAY'.........
5 ' RUNNING AWAY'
STONES guitar sound, this one would be the 'filler' track of the cd, so one could say all the others are better.......' ( all come and get me yeah ).........' YOU GOT ME RUNNING, RUNNING, RUNNING AWAY, YOU GOT ME RUNNING FOR ANOTHER DAY, I' M SITTIN ON MY'...........
6 'SCRAMBLED EGGS' ( b-side single ' 76 ) COOL glam / early new wave, complete with keyboards for that pre-new wave sound approaching, great enthusiasm, this is a true lost 70s single, .......'DID YOU THINK ONE OF DANNY's PARTIES WAS GONNA SAVE YOUR FACE, WELL YOU CAN STOP CHEATING ON ME'..............' SO WHEN YOU HITCHED ON DOWN TEXAS DID YOU MEET YOUR PERFECT MAN, OR DID YOU SPEND YOUR TRIP IN A DOWNTOWN DALLAS SLAM ? ...in comes good-time piano.......:)

7 We CAN MAKE IT' ( a-side single ' 76 ) ....very different from their sound, this sounds like what surfaced yrs later in N.y. when some ROXY music fans formed bands and made new wave music in the late 70s/early 80s.......... some horns added for a laid back effect, like it says above this one was fashioned by their producer....' WHAT IN THE WORLD LIKE A BOY AND GIRL WHO CAN' T RUN OR HIDE' ..........
8 'LILLY LA'
VERY GOOD pop-rock, similiar to MILK-n-COOKIES vocal harmonies, acoustic guitar, sing-a-long chorus :), what can we say, GREAT 70s Pop !........' SITTING IN THE SUN ALL DAY, WONDERING IF THE STORY's TRUE ABOUT LILLY AND THE TIMES SHE HAD THAT WERE SO CRUEL, LOST A LOVER CAUSE HE WENT AWAY'.........
9 'BELIEVE IN ME'
( Live ), Raunchy STONES-like garage, 'YOU COME HOME WITH SOMETHING ON YOUR MIND, AND DARLING TELL ME WHY ARE YOU CRYING, YOU SAID YOUD BE SERIOUS, NO DOUBT ABOUT, YOU TRIED TO TELL ME............BUT YOU MUST BELIEVE ME'
10 ' MONEY'
ahh par excellence ! guitars yes Excellent !.........something about the vocal, dunno maybe JOEY RAMONE saw these guys play......GREAT original rock sound on this one, one of the cd's BEST.........' EVER SINCE THE DAY I MADE YOU MINE, WELL THERE WS SOMETHING YOU COULD ALWAYS DO, AND THAT WAS GIVING ME MY LOVE ON TIME, YOU KNOW I'VE ALWAYS GIVEN MINE TO YOU, AND THEN YOU WENT AND SPENT ALL MY BREAD.....(chorus ).......HONEY ALL THAT MONEY IS GONNA DRIVE ME TO THE JUDGEMENT DAY, BUT I'M GONNA BE LAUGHING ALL THE WAY '............'said i'll be laughing, don't you know i'll be laughing all the way'.......:)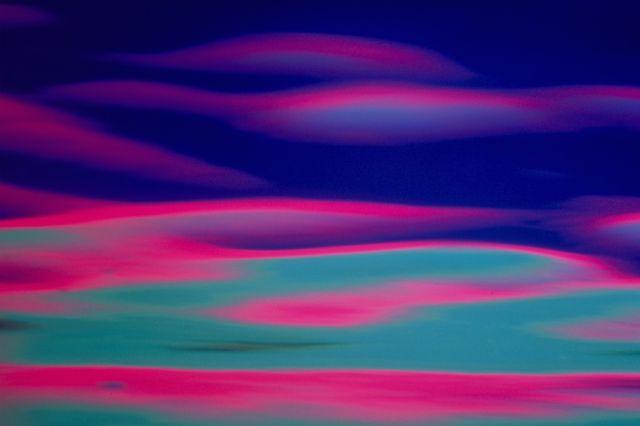 11 'SWEET LORETTA'
( Live ) .....KEITH RICHARDS guitar licks, trash drums....GREAT song !.........' OH SWEET LORETTA, IT's MUCH BETTER IF WE DO IT MY WAY, RIGHT OR LEFT, LEFT OR RIGHT, .......WON' T YOU PLEASE STAY ONE MORE NIGHT ' ?
12 'FINE TIME TONITE'
GOOD song similiar to MILK-n-COOKIES pop-rock, smooth vocals......' WELL MAYBE IF YOU LIKE OUR STYLE, THEN COME ON IN AND LISTEN FOR A WHILE, SING YOU A MELODY , WELL LISTEN FOR A HARMONY IT's ALL RIGHT '
13 'COME ALONG WITH ME'
Great StOnEs-like rocK.....guitar squaks, slams, ..........' WERE SITTIN' RIGHT HERE ON A FRIDAY NIGHT, THE TV IS ON AND WE CALL THE NIGHT, I GOTTA GET AWAY BACK WHERE I BELONG ' !..........
14 'I'M READY'
( Live )FACES rock sound, ok nothing great like the other songs.......(ooowww shake it now ).........WELL I'M READY, I'M WILLING AND I'M ABLE TO ROCK-n-ROLL ALL NITE CAUSE I'M READY, I'M WILLING '..........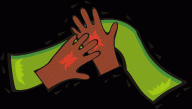 15 'YOU CAN HELP ME' !
RAW music one of the cd's best songs,........ sounds lke DOLLS/KISS garage rock, loud with some EXCELENT guitar work............' TOO MUCH ALCOHOL, AND TOO LITTLE SLEEP BABE, CAN REALLY MAKE THIS MAN FEEL DOWN, TOO MANY SLEEPY DAYS WITH NOTHING TO DO ' ........
16 'MATTER OF TIME'
superb soul music, white soul, here while listening one approaches the heart of the N.y. underground, melodic vocals like MILK-n-COOKIES meets early RAMONES-pop....'I'M JUST A WASTIN' MYTIME AND I DON' T KNOW WHY, I DIDN' T EVEN BOTHER TO WORRYM WHY DIDN' T U LET ME KNOW, WHY DIDN' T U LET ME GO' ?

17 ' THE BIG MISTAKE'
( Live ) low key number, slow, GOOD song.........' WOKE UP THIS MORNING AND I FELL OUT OF BED, MY HEAD WAS ACHING THINKIN' WHAT U SAID, THE STREETS OF THE CITY'......( later )......' IT' s THE SAME OLD, BUT IT's SELDOM TOLD'....
18 ' VICTORIA'
( Live )...EXCELLENT Rock song.......no not the KINKS number, but an original number with Great guitar work and lots of enthusiasm !.......kinda in a STONES/FACES vein and it shows what a great band this one were live in concert.........' ALL COME ON.........I KNOW YOUR MOMMA THINKS THAT I'M OBSCENE, BUT I JUST WANT YOU FOR MY R-n-R QUEEN, I'M JUST SOMEONE WHO KNOWS WHAT HE WANTS, SO COME T MY OLD SELF TONITE, COME ON VICTORIA YOU KNOW YO SHOULD, COME ON VICTORIA IT FEELS SO GOOD'......
19 'HONEY WON'T YOU GIVE ME YOUR LOVE'
( this is pt. 2 of the Rags says a girl )......slow number as it comes toards the end of the cd, it sounds lke the band is at their end.........' 'HONEY WON'T YOU GIVE ME YOUR LOVE, 'HONEY WON'T YOU GIVE ME YOUR LOVE, WHEN IT IS TIME FOR PIECE OF MIND'........
20 'FOOLISH PRIDE'
this is the band's attempt at country rock, not bad even though it sounds a bit ragged, but these are city guys, not country musicians, it is better than # 19 though, ' I WAS SITTIN' IN THE COURTYARD WITH SOME AQUANTINCES OF MINE, WE WERE TALKIN' ABOUT AN OLD FRIEND WHEN A TEAR CAME TO MY EYE'....later some lyrics mention mississippi, baton rouge and so on,.........
21 'OLD MAN RIVER'
Bonus track: Neil the roadie singing "old man river" while drunk out of his mind
<
the last track is an experimental number , the singer does a solo with no instruments and croons heavily into the microphone while the crowd in the background chats and laughs, ' Old man river, that old man river, He doní»t say nothiní», but he must know somethiní» That old man river, he just keeps rolling along.
He doní»t plant taterí»s, And we all know he doní»t pick cotton. But them that plant í»em, are soon forgotten, that Old man river, he just keeps rolling along, oh yes he does.
SEND AN EMAIL TO THIS ADDRESS TO GET YOUR COPY OF THE RAGS cd today -
info@newtube.com
---
2nd set of photos......................scroll over > > >
---
'Bad Doctors Do Keep on Practicing'

Last May, Dr. Richard Kaul went before the New Jersey Board of Medical Examiners to plead to keep his doctor's license.

Kaul had been convicted in England of negligent manslaughter after a dental patient died under anesthesia. His British license was revoked when he admitted that his "inattention" allowed the patient's blood oxygen to drop low enough to cause brain hypoxia and, finally, cardiac arrest.

But the New Jersey board allowed Kaul to keep his state license if he agreed to a six-month suspension.

Kaul, of Convent Station, N.J., believed the decision was too strict, so he appealed. "If anything, the six-month period of active suspension was lenient," the New Jersey Appellate Division ruled on Dec. 5. The discipline was especially lenient considering that Kaul had lied about the death on his applications to St. Clare's Health System, where Kaul is on staff, and Hackensack University Medical Center, the court noted.

The case, IMO Richard Kaul, M.D., while dramatic, nonetheless typifies the Board of Medical Examiners' attitude toward doctors who harm their patients. The board rarely bans doctors from practicing, even when they kill people, a review of the board's discipline records, dating back to 1972, shows.

In fact, doctors who repeatedly commit malpractice or engage in behavior that could harm patients on multiple occasions are about twice as likely to be allowed to continue practicing than to be banned, the records show.

The survey discovered 290 cases in which doctors are described as repeatedly committing malpractice. In only 90 of those cases -- about one in three -- were the doctors permanently prevented from continuing to practice. In all other cases they were fined, reprimanded or given temporary suspensions, but were allowed to continue working.

The New Jersey Law Journal undertook the study to test a key argument in the debate over the medical malpractice insurance crisis: Whether the medical profession allows bad doctors to continue practicing after they commit malpractice, thus increasing malpractice insurance premiums.

Doctors, who earlier this year nearly succeeded in convincing the state Legislature to cap damages for pain and suffering at $250,000, have contended that the malpractice insurance crisis is caused largely by frivolous suits and jackpot jury awards, not by bad doctors.

The results do not prove specifically that doctors who repeatedly commit malpractice are the cause of multiplying suits and spiraling premiums. Rather, the review indicates that there is evidence to support a longstanding position of the plaintiffs' bar that some bad doctors are allowed to continue practicing despite instances of malpractice.

Whether repeat malpractice offenders are directly linked to spiraling premiums remains unknown because of confidential settlements and the historical refusal of insurance companies to provide breakdowns of payments they make.

Overall, the survey found that since 1972, the New Jersey Board of Medical Examiners has disciplined 800 doctors for activity harmful to patients. About 32 percent of the 3,461 discipline reports issued by the board describe cases in which the board has found that a doctor has harmed a patient.

The numbers are surprisingly low -- only about 26 cases a year. By contrast, 1,650 to 2,000 medical malpractice suits are filed every year, according to the Administrative Office of the Courts. Settlements in such cases are often secret, but the federal National Practitioner Data Bank of Rockville, Md., tracks malpractice insurance payouts. In New Jersey, insurers made 940 malpractice payments in 2001, the most recent year for which figures are available, according to the data bank.

Put simply, the disparity between 940 payments and 26 disciplinary actions means that only about 2.7 percent of malpractice payments result in doctors being disciplined.

see this site LAW.COM for more info on BAD DOCTORS ~

http://www.law.com/jsp/article.jsp?id=1071351157524
---
TEENAGE LUST
and the LUSTETTES :)
in the summer of '08 a myspace page with 2 songs from the vaults came online so here's a review....
' TEENAGE LUST '
on par with the rest of the crowd that opened and played with shows for the N.y. DOLLS like The HARLOTS, RAGS, etc. Teenage Lust offers up their own brand of N.y. street rock, this song is chock full of glitter guitars and solid drumming and this band came on early in the scene around ' 71.......' ( yea allright )........I SAW A TEENAGE LUSTER, YES HE WAS A REAL FREE BUSTER IN THAT REAL FINE WAY, YEA YOU KNOW I MUSTA, I GOTTA SATISFY THAT TEENAGE LUSTER '.........
' HITCHHIKE TO YOU '
similiar approach as the above rock #......w/ harmonica and GREAT singing w/ cool backing vocals from the girls, kinda STONES/DOLLS sound......' WELL I'M STANDING ON THE TURNPIKE TRYING TO GET TO GET A HITCHKIKE TO YOU, I'LL BE STANDING ON THE TURNPIKE TRYING TO GET TO GET A HITCHKIKE TO YOU, SOME TRUCK DRIVING MAN YOU KNOW HE's GONNA HELP ME THRU '.........
see this link for their site,
http://teenagelustband.tripod.com/index.html
---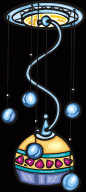 don't forget to order your copy of the RAGS cd today from this site ~
http://ragsrocknroll.com/
---
MILK and COOKIES
Download a 40 minute concert of the mid 70s by MILK -n- COOKIES live at CBGB's at this link
http://blog.wfmu.org/freeform/2006/01/milk_n_cookies_.html
---
NATURAL MEDICINE link -
http://www.nativeremedies.com/
---
...in '06 we gave RAGS our award for the best release of a 70s ' u.s. ' glam band for that year, we gave our award to the 'best u.k.' 70s release to JOOK, see our reviews in our gwateway 4 or else see this link

https://www.angelfire.com/al4/jook/Jook.html

70s invasion home ~

https://www.angelfire.com/vt2/70sinvasion/