Karen's Page

Well my search is over...
:-) this is a picture of my Mom and Grandpa
Thankyou to everyone who has visited my page..
and thankyou for your prayers.

---
---

Hi! Welcome to my page.
Wipe your feet and have a seat.But don't get to comfy I have to warn you
This page changes quite frequently...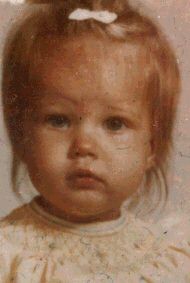 Okay, here goes...this is my page and it's about me.
And no I don't have a really big ego or something
I'm just getting pretty perturbed at this whole adoption search deal.
The deal on my part is I never find my birth family
and every one else lives happily ever after.

I started searching for my birthfamily at the age of 13.
No, you can't do much then but I found out alot about patience.
I'm still learning that lesson.I have very little
information about my birthparents,and all of it is non identifying information.
No dates,no names...zilch.The thing about this whole situation
is that someone from my birth family has updated my medical information
and social services will not even say who it is.I have found out
that I have a sister that is one year older than myself,that my birthmother kept.
Well,thats enough to keep me going.I truly do want to find my sister.
But right now North Carolina is still in the dark ages on the adoption issue.
Sure you can petition the court to open your records...if you have lukemia
or something of that nature if not there is no chance.
There is no mutual consent registry here either.
So the whole purpose of this page is to throw my name out there
and pray to God that one day someone may stumble
across this puzzle of mine and be able to put the pieces together.
As for now I'm here...waiting,hoping and praying.
I have come across a lot of links
in my search that may be a help to others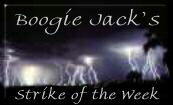 that are searching.
The first place to start is the I.S.R.R. they are invaluable to many.
Hey,while you are here why not take a look
at my non-identifying information.Who knows you may be the
person that I am looking for.

Clickhereto get a peek at
my beautiful children and family ;-)

Like poems ? Heres one I wrote about my adoption story.

Oh yeah,please email me with your comments
and let me know what you think.
Soon I would like to include links to other homepages
about adoption.
I know how hard it is to get your page noticed
especially if you are on a free site.
If you would like me to add your home page to my links section
click on Add my home page
and send me the address for your page.


If you are searching in North Carolina...Click Here
I am currently working on this page but feel
free to take a look at what I've got so far.

Sign My Guestbook
View My Guestbook