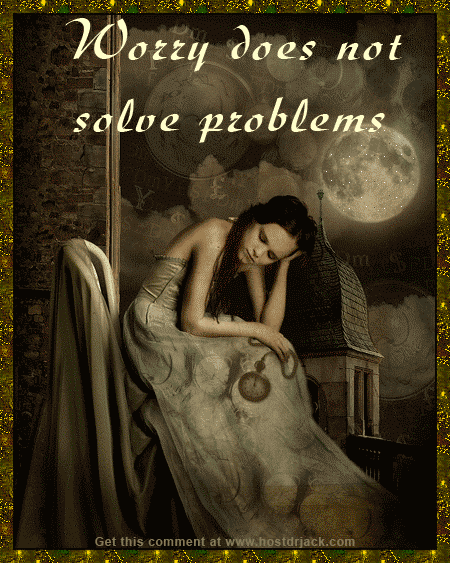 The Long Wait
The Wait is Long with Worry
You seem to Hurry Up and Wait ...
And All the worry in the world
Does No Difference Make.
Worry solves No Problems
But makes them greater still ...
Robbing You of the Strength to fight
And steals Your very Will.
Yet we sit and worry
Thinking This will ease the pain...
Yet, We fail to realize
Worry is the one thing we can change.
Worry gives Us No solutions
Worry paralyzes Us with Fear...
Instead of a sigh of Worry
Maybe Whisper a Little Prayer.
Then watch those worries flee
Because Hope now fills its place ...
Because the worries in your heart
God has now filled with grace.