A New Home For My Books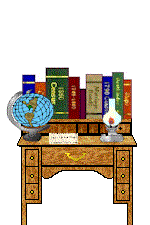 I bonded with my books today,
We've been friends a long, long time.
But they've been boxed and stored 5 years,
Those poor dear friends of mine.

They had no place but that cold dark box,
But today they have been freed.
To their home near my kitchen wall
There to fulfill my needs.
I caressed each book as I placed it so
On the shelf in the case in a row.
They smiled back at me, thanked me too.
For putting them back just so.
There's Phyllis A. Whitney and Stephen King.
Sue Grafton and her alphabet crimes.
Patricia Cornwell and Nora Roberts,
Robin Cook, medical favorite of mine.
I love V. C. Andrews though very weird.
She writes of unusual things.
And my favorite of all are my Christmas books.
Such joy all year they each bring.

My books take me places I've never been.
Places of sweet, wild dreams.
They always amuse me and soothe me,
Each page, each chapter, I glean.
In your new special place.
I'll be reaching for you,
You'll be my friends, forever.
Through you, I've enlightened my self.
Thank you for being the joys you are.