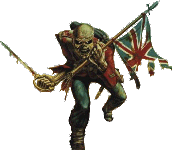 -USE A HIGH GRADE VIDEO TAPE SUCH AS MAXELL,SONY,JVC OR TDK WHEN MAKING VHS COPIES
-USE A HIGH GRADE DVD-R SUCH AS VERBATIM,IMATION,MAXELL OR TDKWHEN MAKING DIGITAL COPIES
-ONLY USE BRAND NEW TAPES,NO PRE RECORDED OR OLD WORN OUT TAPES
-ALL FOOTAGE IS AVAILABLE FOR TRADE IN OR FORMAT.PLEASE KEEP IN MIND SOME OLDER VHS FOOTAGE MAY NOT TRANSFER WELL OVER TO DIGITAL FORMAT. ANY FOOTAGE NOT RATED EX/EX+ MAY HAVE SMALL FLAWS SUCH AS TRACKING,DROP OUT,JUMPY PICTURE OR DISTORTION THAT WILL BE NOTICEABLE IN THE DIGITAL SIGNAL.
-RECORD IN SP(2HOUR)MODE FOR BEST PICTURE QUALITY
-ALWAYS RECORD IN HI-FI STEREO FOR BEST AUDIO QUALITY
-IF YOU REQUEST A TRADE AND I HAVE NOT TRADED WITH YOU IN THE PAST,YOU SEND FIRST ABSOLUTLY NO EXCEPTIONS
-IF YOU REQUEST A TRADE AND SEND FLAWED OR DAMAGED TAPES WITH TRACKING OR PICTURE PROBLEMS I WILL SEND THEM BACK UNTIL THE PROBLEM IS CORRECTED
-MY PRIORITY IS TO TRADE,I DO NOT SELL.I WILL TRADE FOR METAL VIDEOS,CDS,VINYL,MAGAZINES,T SHIRTS AND POSTERS I DONT ALREADY HAVE.(SEE WANT LISTS BELOW)*
-NO 2 FOR 1 TRADES
-SHIP PACKAGES PRIORITY OR FIRST CLASS MAIL IN WELL PROTECTED BOX OR PADDED ENVELOPE
-CONTACT INFO : PLEASE SEND ALL TRADE/WANT LISTS TO GEO70@LIBCOM.COM I WILL REPLY AS SOON AS POSSIBLE.
WANTED!!!!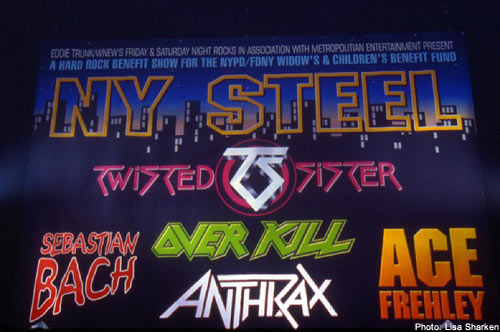 BEST WISHES TO CHUCK BILLY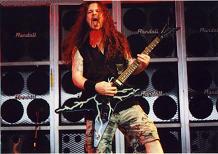 R.I.P DIMEBAG DARRELL 1966-2004

WANTED!!! ANY 2003-06 TOUR FOOTAGE FROM IRON MAIDEN,OVERKILL OR KING DIAMOND.ANY FOOTAGE FROM THE METAL MELTDOWN,CLASSIC METAL FEST,THRASH OF THE TITANS CHUCK BILLY BENEFIT OR NEW YORK STEEL BENEFIT...ALSO WANTED ANY LOW GEN FOOTAGE FROM BANDS ON MY WANT LIST,ESPECIALLY ANY RARE AND OBSCURE 80'S THRASH/SPEED/BLACK/DEATH METAL.IM ONLY INTERESTED IN TRADING FOR A+ LOW GEN FOOTAGE,ESPECIALLY FROM OTHER FILMERS.IM NO LONGER WASTING MY TIME TRADING FOR MULTIPLE GENERATED B OR C QUALITY FOOTAGE,IM ONLY INTERESTED IN 1ST,2ND OR 3RD GEN,NOTHING ELSE.ILL TRADE FOR JUST ABOUT ANY EXCELLENT QUALITY KING DIAMOND OR IRON MAIDEN MERCHANDISE YOU MIGHT HAVE,POSTERS,T-SHIRTS,TOUR BOOKS,VIDEOS,ETC.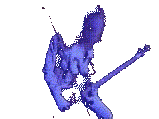 "If your not a metalhead you might as well be dead" Piledriver/Metal Inquisition 1985
QUALITY RATINGS
EX EXCELLENT- picture and sound perfect,excellent quality/master,first,second or third generation.
VG VERY GOOD- picture and sound near perfect,minor flaws such as grainy picture or slight color loss,very good or above average quality/third or fourth generation.
GD GOOD- picture and sound good to fair,flaws such as color loss,faded or grainy picture,etc,still watchable/fourth or more generation.
FR FAIR- picture and sound poor,flaws such as distorted or scrambled picture,color loss,etc,for die hard fans only/multiple generation.
+ (plus)a little better.
- (minus)a little worse.
PRO(pro shot)
AUD(audience cam shot)
TV(television)
MAS/PRO MASTER home video
MAS/TV MASTER recorded direct from tv broadcast
MAS/DVD MASTER digital video disc
MAS/HI-8 MASTER copy from Sony digital camcorder
NOTE MAS/HI-8 camcorder copies are only available for trade for other master camcorder copies,or any A+ 1st,2nd gen footage from bands on my want list.
VIDEOS A-D

VIDEOS E-H
VIDEOS I-L
VIDEOS M-P

VIDEOS Q-T

VIDEOS U-Z
VHS/HI-8 MASTERS
VIDEO WANT LIST
OFFICIAL DVD'S
CUSTOM DVD'S
DVD WANT LIST

CDS A-H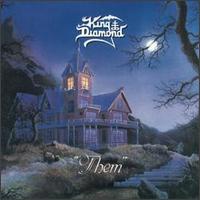 CDS I-P
CDS Q-Z
CD WANT LIST
VINYL A-Z
BAD TRADERS

TRIBUTE BAND LINKS
METAL LINKS
MESSAGE/TRADE BOARDS
FEEDBACK

This King Diamond Ring site is owned by George D.