Anastasia Games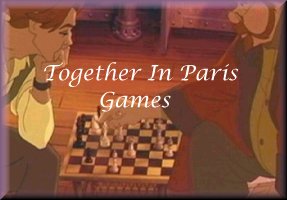 Kick back and play a few Anastasia-related games. Be careful though, these can be addictive!

Anastasia Hangman
Guess letters to reveal character names, places, and quotes from the film. Memory from a Dream
A new spin on a childhood favorite - test your memory skills with our Anastasia Memory game. Love Match
Calculate the compatibility of Anya and Dimitri, or Vlad and Sophie, or anyone else you want.