Driver Profile - BRIAN SMITH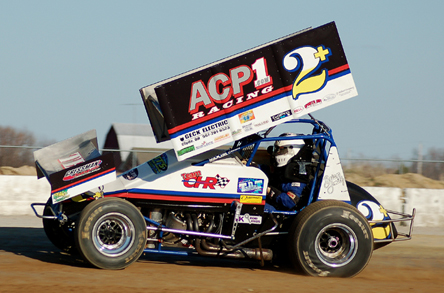 Brian in action at Attica Raceway

Name: Brian Michael Smith
Birthdate: 7-25-74
Hometown: Born in Toledo, Ohio...Currently reside in Fremont, Ohio
Marital Status: Happily Married to Kimberly
Family: Three daughters...Carianne 11...Kendra 7...Camille less than 1
Occupation: Tooling Dept. at Berlekamp Plastics
How did you choose your car number? Family number...My grandfather went to his first sanctioned race with a #2 on his car and there were two other #2's, so they made one the #2, one the #2+, and one the #2-, you guessed it, he got the 2+, my Dad ran that number also so it was the natural progression.
Chassis: Eagle
Engine Builder: Gressman Powersports, Fremont Ohio
Crew: Crew Chief: Mark Whaley, Crew: Carl Dietsch, Kevin Benfer and the cast of characters from Team CHR.
Sponsors: Team CHR, Henry Motorsports, Cap Henry Racing, Gressman Powersports, Checkered Flag Computers, Scott's Lawncare and Snow removal, Trailsend Custom Photos, Michael W. Smith Originals, Warner Brothers Recording artists "The Undeserving", C.J. Gilbert Company, Kistler Race Products, FK Rod Ends, Pro Shocks, TBM Motorsports.
Favorite Track: Eldora
Divisions competed in: 410 Sprints
Years Racing: 23
Wins: 5
Championships: 2
Regular Tracks/Series: Fremont, Attica, F.A.S.T. Fremont/Attica Sprint Title, A.S.C.o.C.
Favorite TV show: Hockey Night in Canada
Favorite Music: Classic Country
Favorite Band: The Undeserving
Favorite Food: Scalloped Potatoes and Ham
Favorite Beverage: Mountain Dew
Favorite Restaurant: Denny's
Favorite Driver: Jack Hewitt
When and how did you get started in racing?

My Dad built a "Bomber" or Hobby stock, whatever, when I was 12 years old that I ran at Oakshade raceway in Wauseon, Ohio. I used to run a race and then change back into my street clothes in between races so that nobody noticed a little kid in a driving suit because you had to be 16 to race. One of the officials questioned my Dad one day, "there is a rumor going around that your driver is only 15?" My Dad simply said "Nope" and walked away.

Who had the biggest impact on your racing career and why?

My Dad. My Dad always "worked until his hands bled" to give me a race car. He made amazing sacrifices for me to go racing until he couldn't give anymore. I race because I love it, I strive to succeed so that I can make my Dad proud because he deserves it.

What would you be doing if you weren't racing?

Probably Professional Bowling...I was basically a signature away from having my Pro Card when my Dad bought one of Stan Shoffs cars and that was the end of the bowling deal...I was going racing!

What is your favorite aspect of racing?

Dealing with the young fans, I love to see the excitement and wonder in their eyes when I let them sit in the race car or just shake their hand. I remember when I was real young at the race track and how it made me feel when a "race car driver" would take the time to talk to me.

What is your greatest accomplishment/best memory?

This is probably the toughest question...I would say that my greatest accomplishment would be the 1998 season when we ran the All Stars Series and finished 6th in driver points and 5th in owner points with just my brother, my dad and a 24 foot trailer with basically one car and one motor. So many things happened that year, there isn't enough room here to tell all the stories.
My best memory was probably the hug that me, my brother Todd and my Dad Mike shared the night I won my first feature.

What is the worst thing that has happened to you in racing, or your worst season?

Racing almost cost me my marriage in 2000. The time it takes to do well can be a real strain, but by the grace of God, he showed me the way. I became a follower of Christ at the end of 2000.

In your own words, describe your 2009 season:

The "My Grace is sufficient for thee tour"...We won in late April and then struggled as bad as I ever have in a race car for the rest of the season. Fortunately through all of that we grew as a team and I grew as a driver as well.

What are your plans for the 2010 season?

If the Lord is willing, we plan on running the F.A.S.T series, as well as a few other selected shows as funding allows.

Where do you see Sprint Car racing five years from now?

Probably right where it is now, even in difficult economic times, Sprint Car racing seems to be able to hold it's own, so I hope that it will be able to maintain the level it's at now.

What is your ultimate goal?

To continue racing and Sharing the word of God with as many as people as possible. I am thoroughly convinced that God allows me the opportunity to race so that I can share his Love with others.

Anything else you would like to add?

I'm very approachable and love to talk racing and God whenever I get the chance, have a nice day and God Bless.
---
www.SprintCarNews.com
---