Driver Profile - CAP HENRY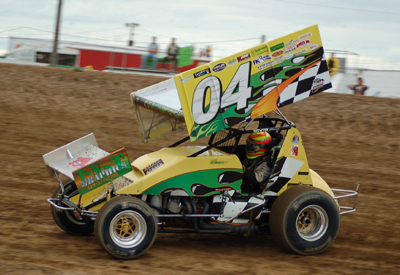 Cap in action at Attica Raceway Park

Name: Cap Henry
Birthdate: July 19, 1990
Hometown: Bellevue, Ohio
Marital Status: Single
Family: Dad- Kit, Mom- Carol, Sister- Kenddra
Occupation: Racing Driver
How did you choose your car number? Beating a teammate indoor karting years ago
Chassis: Maxim
Engine Builder: Kistler
Crew: AJ Havens, Greg Krumnow, David Krumnow, Carl Diestch, Kevin Benfer, Mark Whaley, Keith Whaley
Sponsors: Henry Motorsports, Bell, G-Force, Kistler Racing Products, GME Steering, MAD Industry, Creegar Implement, TNT Graphics, Geck Electric, Race Coveralls, RaceFanRadio.com, Weld, Pro-Shock, Outerwears, Butlerbuilt
Favorite Track: Limaland
Divisions competed in: 2
Years Racing: 5 in sprint cars, 14 in karts
Wins: 2
Championships: 0
Regular Tracks/Series: All-Star Circuit of Champions
Hobbies: Slot Car Racing
Favorite TV show: NCIS
Favorite Music: Rock
Favorite Band: Sixx AM
Favorite Food: Pizza
Favorite Beverage: Pepsi
Favorite Restaurant: Chili's
Favorite Driver: Ayrton Senna
When and how did you get started in racing?

Started racing karts at age 5, Dad and Grandpa both raced

Who had the biggest impact on your racing career and why?

Alan Rudolph was a big mentor to me in my shifter kart years, really taught me alot.

What would you be doing if you weren't racing?

Living a normal teenage life lol

What is your favorite aspect of racing?

The thrill and determination it takes to win.

What is your greatest accomplishment/best memory?

Becoming the Attica, Fremont, and FAST 410 rookie of the year in 2009

What is the worst thing that has happened to you in racing, or your worst season?

2008 was our worst season, wrecked 2 cars and hurt 2 motors.

In your own words, describe your 2009 season:

Very good for a rookie. Made big improvements.

What are your plans for the 2010 season?

Running for rookie of the year with the All-Stars

Where do you see Sprint Car racing five years from now?

Hopefully car counts contiue to grow and 410 racing picks back up.

What is your ultimate goal?

To race Indy Cars or Grand-Am, I'd even be happy with a good Outlaw Ride!

Anything else you would like to add?

Would just like to thank all the sponsors, current and past, and a special thanks to my family and crew for all their time spent and hard work. Thxs Guys!
---
www.SprintCarNews.com
---