70s invasion presents ; ORCHESTRA LUNA
promo picture

updated as of april 2018

previously updated - may 8th '04

newly discovered live concert footage from 1975 see below

reviews revised since the summer of '03, plus new info below on rare demos the band recorded....

.... *...*...* all the colors in the .....air.....have changed......*...*...*

welcome to our page on ORHCESTRA LUNA

A GREAT BAND whose music is reviewed below, the band made experimental pop , THEY OPENED FOR ROXY MUSIC IN '74 IN BOSTON, AFTER THEIR LP CAME OUT, THEY HAD A CULT FOLLOWING in the states,

the glam comparisons can be made to ROCKY HORROR, in fact the music was made for a play, that was never staged........also a comparison can be made to the BONZO DOG BAND on the novelty end of pop-rock, some comparisons can be made to ROXY MUSIC as well, at least on a musical scale,however look below the surface listen closely and one can hear comparisons to FOX, SAILOR, COCKNEY REBEL,even the soundtrack of GODSPELL ( which one member was involved with, see bottom)comparisons aside this band was utterly original,......... below are complete lyrics, sent in by a friend, THANK U, and more info on the band,
---
---
ORCHESTRA LUNA '74 lp
1. Were You Dancin' On Paper (3:37) (F. Reitano)
2. Miss Pamela (3:19) (R. Kinscherf)
3. Little Sam (3:14) (R. Kinscherf)
4. Heart (5:57) (R. Adler / J. Ross)
5. Love Is Not Enough (6:27) (R. Kinscherf)
6. Boy Scouts (2:25) (R. Kinscherf)
7. Fay Wray (4:19) (R. Kinscherf)
8. But One (3:00) (R. Kinscherf)
9. Doris Dreams (12:04) (R. Kinscherf)
---
RICHARD KINSCHERF - pianist, lead vocals,LISA KINSCHERF, and LIZ GALLAGHER ( THE LUNETTES ) - lead vocals, RANDY ROOS - guitar, SCOTT CHAMBERS - bass, DON MULVANEY - drums, PETER BARRETT - vocals.

Lisa is Rick's younger sister......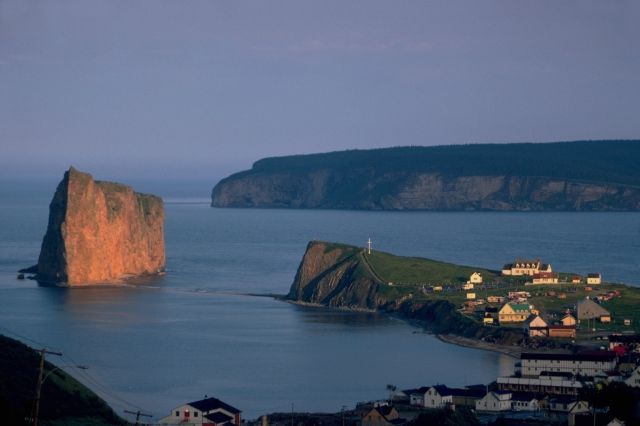 ---
1 'WERE U DANCIN' ON PAPER' ?
from the very beginning with the vioces singing in unison like a chior with the sci-fi element one can see a similiarity to the 7TH WAVE ( see page 5 ), but that comaparison is mainly in the vioces, secondly in the music on this number, which is piano led with electric guitar making a sound leaning towards prog-rock.....
'Were you dancin' on paper Feelin' the texture of sand After the moonlight and candies Does it drop at a move from your hand? When you danced I loved you When you danced I laughed And I knew
Were you dreamin' in pictures When the colors would turn into space And I know your wall should have sprinkles In a picture you made with your face This is only paper I attack the space with a pencil Just for you
Watch all the leaves forming between her All in a magical brew And the space that we found Why, it's golden When you make a picture of you When you danced I loved you When you danced I laughed And I knew '
2 'MISS PAMELA'
this one sounds like the BEST pop show tune u never heard, RICK BERLIN's vocals are superb, when he says 'I LOVE HER', it sounds like he really means it......later an organ plays a nice cathedral sound ......
'Miss Pamela regrets She's unable to lunch today, oh And though I hardly know her I love her anyway Miss Pamela, she has a problem Chases all them fancy guys, oh And surely they like her company But more especially her disguise
They say she's good with kids Take 'em for a bicycle ride, oh But who takes care of Miss Pamela Well, if you tell her she will be surprised Miss Pamela regrets She's unable to lunch today And though I hardly know her I love her anyway '
---
( STOP ! SO PERHAPS U YES U ARE SITTING THERE READING ALL THIS AND WONDERING WHY U NEVER HEARD THIS BAND ? PROBABLY CAUSE U SAT AROUND FOR YEARS GROOVING TO TRAILER TRASH LIKE STEELY DAN, COULD BE THAT U DON'T HAVE A LIFE,, NEVER HAD ONE, AND DON'T KNOW WHAT TO DO WITH YOURSELF.....THIS LP IS FOR THOSE OUT THERE LIKE US WHO DREAMED OF SMILEY FACES IN THEIR YOUTH AND STILL DRAW THEM IN PLACES WHERE PEOPLE CAN SEE THEM, ON THEIR FOREHEADS, EVERYWHERE, WE SAY ! .....back to the reviews )
---
3 'LITTLE SAM'

LISA KINCHERF's vocals are simply BEAUTIFUL here, she sings in a style similiar to the girls from ROCKY HORROR.......cute and sophisticated........a bit like NOOSHA from FOX also.........in the middle comes electric music progression similiar to ROXY MUSIC, and KING CRIMSON......but mostly the song is with a piano playing.......a source told us she used to walk around naked backstage before the band went on.......

'Every time I see your face Behind the screen Alight with love for me alone I cry a smile for you

Arm in arm in the rocking chair Before the window cars pass by You and I, we see them in a glass So filled am I with love for you

Little man, oh, my little Sam '

* Repeat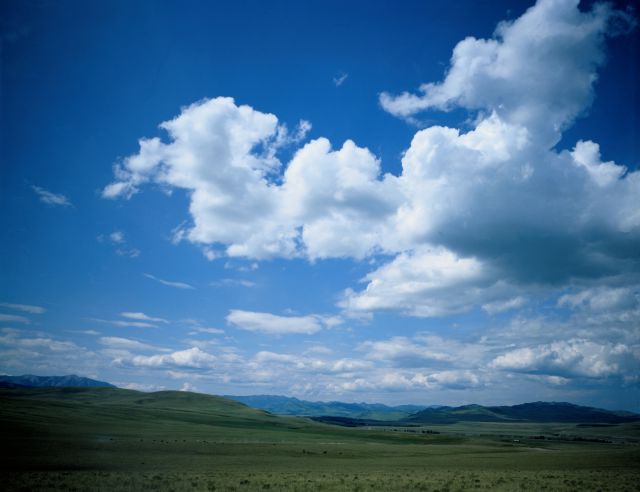 ---
4 ('YOU'VE GOTTA HAVE ) HEART' !

a real standout and one of the lps best numbers, begins slowly with the elctric guitar playing some notes.....RICK begins 'YOU'VE GOTTA HAVE HEART, MILES AND MILES'........more or less in an old fashioned tin-pan-alley style, slowly the band members begin to add their vocals, ...reminds us slightly of WEST SIDE STORY.....out of nowhere horns come in signaling a spoken word piece about how bland baseball is ( this excert was used for baseball games in the 70s up in boston )....afterwards the band plays the melody again and resumes singing :)..........

'You gotta have heart All you really need is heart When the odds are sayin' you'll never win That's when the grin should start

You gotta have hope Mustn't sit around and mope Nothing's half as bad as it may appear Wait'll next year and hope When your luck is battin' zero Get your chin up off that floor Mister, you can be a hero You can open any door There's nothin' to it but to do it

You gotta have heart Miles and miles and miles of heart Oh, it's fine to be a genius, of course But keep that old horse before the cart First you gotta have heart

(Scat)

A great slugger we haven't got A great pitcher we haven't got A great ball club we haven't got What do we got We got heart All you really need is heart When the odds are sayin' you'll never win That's when the grin should start

We got hope We don't sit around and mope Not a solitary sob do we heave Mister, 'cause we've got hope

We're so happy that we're hummin' Hm hm hm That's the hearty thing to do, boo hoo hoo And we know our ship will come in Hm hm hm Though it's ten years overdue, boo hoo hoo We got heart Miles and miles and miles of heart Oh, it's fine to be a genius, of course But keep that old horse before the cart So what the heck's the use of cryin' Why should we curse We gotta get better 'Cause we can't get worse And to add to it We got heart We got heart We got heart

Yes, it's baseball. We all love our baseball real bland and basic like boiled potatoes buried somewhere beneath the brisket of beef. But baseball is big business to some boys, especially the ones who have to play it. Now suppose for a just a moment that you are Bobby Blueberry, bright bronze bruiser just bounced in from the bozo league, and you've been bristlin' on the bench all season just beggin' to get a bat between your pulpy palms. And there's two outs, and two men on, and two runs to tie the game, and two games to the title, and Tommy Torso, top terror of the batting order has just collapsed from one too many Tuinols.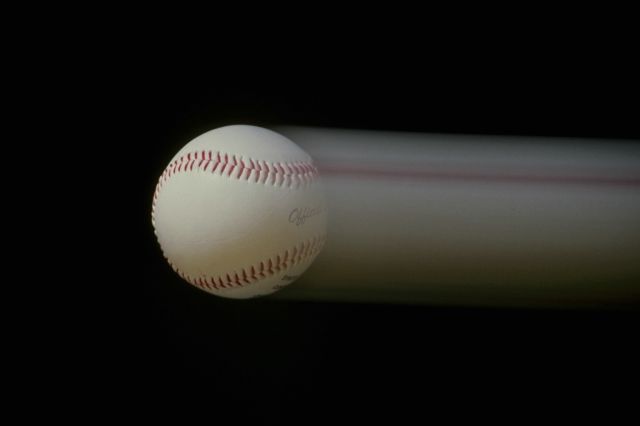 Yes, it's you, Bobby Blueberry. And the coach is crawling in the crabgrass and the crowd is close to tears. You're up! You're really gonna clout this one, you, Blueberry. You watch them strikes go steaming by, zip, zip, zip! Like boiling potatoes across the plate, What could you do. Petition the Lord with prayer?
Pick yourself up, dust yourself off and start all over again. Uh, uh, not you. You're a real lunatic. You goosestep off the grounds like some grotesque gorilla, Jack. Coach rises up from the crabgrass, sit him back down on his bench, turn around, walk slow out the door, look back over your left shoulder, hang your head and say, Coach?
You got to have heart All you really need is heart When the odds are sayin' you'll never win That's when the grin should start
We're so happy that we're laughin' He ha ha That's the hearty thing to do, boo hoo hoo And we ain't been autographin', ha ha ha 'Cept for signin' I.O.U.'s, hoo hoo hoo
We got heart Miles and miles and miles of heart Oh, it's fine to be a genius, of course But keep that old horse before the cart Who minds them pop bottles flyin' The hisses and boos The team has been consistent Yeah, we always lose But we're laughin-cause We got heart We got heart We got heart '
---
5 'LOVE IS NOT EASY'
FANTASTIC number, very soulful vocals, Rick and the girls really outdo themsleves here.....RICK talks then croons, a little later one of the LUNETTES talks in a cute narrative as if out of a musical ( afterall this lp was intended to be the soundtrack to a play, well it was never made, but one day soon could be :) )......the instruments groove for a while, then the vioces resume singing towards the end which builds up with the electric guitar towards a musical cresendo ~
'I remember the first time we met, black lights in the corners, a little bar. We kissed. Months later you walked out on the arms of the chairs through a field of flowered dresses and permanent pressed suits. I shredded my program in nervous agitation. I knew it was you. Now there are only empty Cadillacs in the street and I'm waiting in an infinite lobby. I wish you could promise me that I'd never see you again. How can a thing so perfectly ended continue?
And now once again I see your lonely face Now once again I hear you cry But why, why, Baby Can't my love for you Be enough for you and get you by
Tonight we're looking at each other through double films of tears. I remember how when we first met you would lead me to dance under tall trees. We were like birds then. I think we'd both like to now, but you won't dance, and I can't.
And now once again I see your lonely face And now once again I hear you cry But why, why, Baby Can't my love for you Be enough for you and get you by
Love is not enough (Repeat)
You cannot be my idol I might be known a little Well, I won't lose myself in you I won't lose myself in you, Baby When love is not enough
Let lovely light surround The space of human being No one can escape The peace behind love's feeling '
* Repeat 2 times
---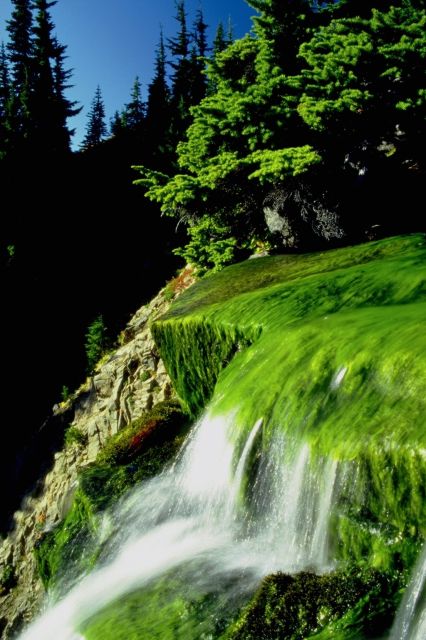 - lp side 2 -
---
6 'BOY SCOUTS'

ya know the BF2's may have heard this lp before they recorded their debut, as on a couple of other tunes, here the LUNETTES make wonderful chatter, racket, u get the idea while Rick sings about Luna Lo ha....the song begins with a nightime sound of crickets, strings jion in, Rick asks 'ARE U TIRED OF YOUR LIFE' ?, the girls begin with inspired looniness, the singers sound like a cross between the munchkins from oz, and the folks at the emerald city, classify under -Experimental pop.........

'Back in the boy scout camp Back in the boy scout camp The moon was very full The moon was very full Very very very very full Very very very very Very very very very Very very very very full Back in the boy scout camp Back in the boy scout camp

Are you tired of your life? Maybe you think that camps are for kids or fat girls or naked animals. Maybe you think that flies and ticks and nits and gnats nibble away at your enjoyment. Well, my friends, there is a camp that's just right for you, no matter who you think you are. It's name is Luna Aloha, and it's located in the exact center of your secret desire, like a perfect piece of chocolate cake. To get there, simply close your eyes, open your ears, and listen very closely.

Long the Luna Lake Long the Luna Lake One boy was awake One boy was awake Tiny little fat boy Tiny little fat boy Tiny little fat boy Tiny little fat boy Eating chocolate cake On the Luna Lake On the Luna Lake Hey hey hey hey '
---
the LUNETTES - LISA KINCHERF , and LIZ GALLAGHER..........
---
7 'FAY WRAY'
the female singer ( not sure if it's LIZ or LISA ) excells here, comparable to FOX,....Rick talks in a campy manner about being on vacation in mexico, saying distinctively 'REMEMBER U DON'T KNOW WHERE I AM'..........as the girls say 'DEAR FRIENDS' the horns play wonderfully a jazz composition against the strings within the song.......another standout of the lp....
'Wrote you a postcard from Mexico: Dear friends, I love you, Fay Wray? And though it sounds funny I feel lonely here No one knows me here I can't remember exactly who I am
Hola, friends. Mexico has finally got the best of me. First week was great, weather perfect, grades incredible, love my house, Paris sent me hash, what more could you ask for, besides love? This week pigs, cows and roosters making the most horrifying noises day and night, millions of flies, no refrigerator, no hot water,
such a hassle to live here it's affecting my whole personality. And to put the frosting on the cake, I can't even down myself out. The place where I get my vitamin Q's has a typhoid epidemic. Tomorrow I'm going to Guadalajara, to a bullfight and a ballet, one after the other. Remember, you don't know where I am.
Dear friends, I miss you, Fay
Wrote you a postcard from Mexico: Dear friends, I love you, Fay Wray? And though it sounds funny I feel lonely here No one knows me here And I miss you, Fay '
8 'BUT ONE'
a show tune with emphasis on the vocals....gone acappella, varied range of octaves, somehwat operatic, defintely original
'Well, I've done it again Made the same mistakes all over again But there ain't no price on my head Though I lie awake in my bed Each and every night
Well, I feel all hollow Way down inside But I've got until tomorrow To plaster up them furrows Into which I hide
Well, it's all in a circle This only plays around I'm a hare and not a turtle Yes, avoid the trouble And leave this town '
* Repeat
9 'DORIS DREAMS'
so you've made it to the end of the review, or is it the beginning ? the beginning of Doris Dreams, Doris has no end, no beginning, she like the many souls around us have always been, Doris exists in everytown almost every neighborhood there is a Doris, yet look as far as u can and you'll never find another Doris like this one here, nor another composition.............
as Rick begins to speak the piano plays, horns and organ begin to play a classical song, yet different from any other classical song you've heard..........girls begin 'SWEET DORIS DREAMS, DA, DA, DA, DA, DA, DA'...............then Rick accomapanies them, a jazz interlude plays for 20 seconds, then out of nowhere the band sings 'PLATINUM BOY, PLATINUM BOY SHY VIO.......for oh say 20 seconds, in comes a classical selection that plays for a minute or so, ( at this point ons can see stars, balloons, smiley faces , u name it, and this is if u close your eyes while listening )...
Rick and the Lunettes carry the tune till a carnival plays, the organ here is superb !, ....r a p i d piano against 'DA, DA, DA, DA's'.......then some singing that sounds like it's from the turn of the century, then opera, a piano serenades...here Lisa or is it Liz sings beautifully...then Rick gets to the part where Doris pushes herself up from the bed, and the Lunettes begin to sing the chorus over and over ' ALL THE COLORS IN THE AIR HAVE CHANGED, ALL THE COLORS IN THE AIR HAVE CHANGED', over and over.........sometimes Rick says 'NO THEY'RE STILL THE SAME'
at this point the electric guitar comes in, and the notes spewing forth are simply FANTASTIC !.......in fact this has to be some of the best guitar playing for 1974 period !......the LUNETTES singing the chorus over and over here while the band plays on sounds like they're singing with all their hearts, he band plays together in unison towards perfect symettry, each member fullfilling it's part, it's destiny..... (fades).....
................all the colors in the air have changed............................ *
(this tune 'DORIS DREAMS' brings to mind rainbows, cotton candy, frisbees, moonbeams, fireflies, pastels, bubblegum, and all things 70s )
:)
(Sound of TV game show in background)
'One night a pale, imperfect welfare wastrel named Doris Dreams, sat in her once white Naugahyde chair smoking on a Lucky and listening to the water drip in her kitchen sink onto the endless pile of plastic dishes which waited like loose fish in the sand at lowtide, lifeless and listless and lax. Blip, blip, the drips dropped on the dim door to her dream, a dream only Doris could design, a dark dazzle in the dull deserted dustbowl of her life.
Sweet Doris Dreams
Sweet Doris Dreams
(Scat)
The pitiless pawn and the white mate Push the brown button Make it flush, oh Rocky Copper it's just peachy When she gild the lily Hide the honey, oh
Platinum boy, platinum boy, shy vio Platinum boy, platinum boy, shy vio Platinum boy, platinum boy, shy vio Platinum boy, platinum boy, shy vio The platinum boy he is so barely pink He is a shy violet
Doris shifted her weight in the chair. Along came a spider and sat down beside her. Doris looked at it curiously. She even said hello. And when she realized what she'd done she jumped up and smashed the little bug with an old issue of Cosmopolitan. ?I must be losing my grip," she thought, snapping the remains off the cover with her thumb and her forefinger. There was a little spot left on the cheek of the beautiful hair Breck girl. Doris looked for some time at the beautiful hair Breck girl. ?I wonder," she said, ?I wonder, what is happening to me??

A beauty salon is a strange affair Oh, and I wonder Why I never tell my husband What I do in there Oh, yes, I wonder Why I never tell my boyfriend What goes on in there Oh, God
Pretty girl, pretty girl, I love you Pretty girl, pretty girl, I love you Pretty girl, pretty girl Pretty girl, pretty girl, I love you
* Repeat
(Scat)
Indigo boy dance me Through the mall decade Put me in a blue blue mood Just one more chocolate kiss From your golden bun Baby, you're a night chain
Sweet cream, oh, sweet cream You make the star brighter Sweet dreams, oh, sweet dreams You make the rhyme lighter
All the colors in the air Have changed, have changed No, they're still the same All the colors in the air Have changed, have changed No, they're still the same
** Repeat 2 times with following
Doris pushed herself up from the bed. She opened her eyes and found herself alone, shaken from head to toe. In the white moonlight she saw her body, slim curves, and a dark triangle of fur below the belly. She had never felt so beautiful. Doris danced a little danced before her dusty mirror. The moon flooded the edges of her simple golden thighs.
All the colors in the air Have changed, have changed (Repeat to end)
....*....*...All the colors in the air '....*....*....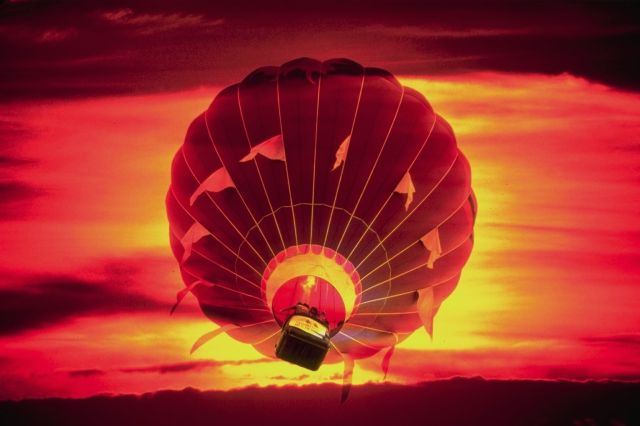 ---
[Original Linernotes]

This album was recorded less than a year after Orchestra Luna's first live performance in a small Boston folk club. In that year, they have developed from a collection of very talented individuals into a powerful, sensitive and unique musical unit. Having no obvious comparisons, they are at once progressive and nostalgic, exploring the limits of theatrical and musical form, and traveling the whole range of emotion from the depths of desperation to the pinnacle of celebration.

To experience Luna live is to take the first bite of a strange but delicious fruit; after your first taste, you may not know precisely from whence the fruit came, but it's too late you've already developed a strong appetite for more. Familiarity soon breeds dependence, and you too may find that an evening of Luna's music can become a regular need. This album has the same effect; you'll want to turn the record over and do it again, to try to absorb just a bit more of the wealth of sound that swept by you on first listening.

I've seen it happen to all different sorts of people; they encounter--and inevitably embrace Orchestra Luna. In these times of all too much musical predictability, Luna gifts us with a brand new approach to live and recorded music, and evokes a brand new reaction from its audiences. Luna wrings more from its fans than enthusiasm... it engenders love and devotion.

Having watched the fruit ripen over the last year, it's evident to me that Richard Kinscherf is an astounding and unique composer and pianist, whose vocal style sets a standard for a future wave of entertainers; that Scott Chambers plays the bass with definitive taste and authority; that Don Mulvaney is one of the most inventive percussionists in pop music; that Randy Roos is absolutely unparalleled on the guitar; that Liz Gallagher and Lisa Kinscherf could be the most endearing and appealing female vocalists of the decade; and that Peter Barrett is simply a verbal genius.

But those are the feelings of one who has partaken of this fruit many times over. Help yourself. Orchestra Luna is a musical feast-a provocative gesture in a medium which thirsts for new directions.

TOM WERMAN
---
EXCERT FROM SLAUGHTERHOUSE.CAM

Today's column is about a horrible cruelty to cows that most Americans, including dairymen, agree should no longer exist.

What do cows have in common with soda producers? The answer is shocking. Somebody lied to me. It's either the Pepsi Company or the Coca Cola Company. This is not about which product tastes better. It's about which company leaves a bitter taste in my mouth. One company is totally full of bull. By the end of this column, you'll learn which company deserves your praise and which deserves your outrage.

WHAT HAPPENS TO BABY COWS?

Baby cows grow up to become adult cows. The females become milking machines. WHAT HAPPENS TO THE MALE OF THE SPECIES? There are 9.4 million cows milked in America and every one of those cows must give birth to a baby so that the milk continues to flow. When cows no longer produce, they become steaks, hamburgers, and dog food. Half of the baby cows are raised to become future milk-producers. The other half are males. Some of the baby males are raised to become breeders to insure that there will be more baby cows. Some never actually mount a female bovine. Their semen is collected by -- hmm, I don't know what they call those laborers. Talk about a job that I won't ever volunteer for!

Most of the baby male cows ultimately receive new names, like marsala and piccata, and scallopini. These animals are kept anemic, in very small stalls, so that their flesh does not develop muscles, and their meat can command high prices and be sold as veal. It's a cruel business, but Mexico's treatment of bulls takes animal cruelty and abuse to an extreme.

THE BULLFIGHT

The crowd cheers as a picador riding a blindfolded horse pokes a long sharp-tipped lance into the bull, twisting and turning his weapon so that muscle fibers are shredded and blood streams down the animal's back. This is not a ferocious bull. The animal frantically looks right and then left for a means to escape. There is none.

It has no chance.

Colorfully dressed banderilleros run out holding sharp, multicolored ribboned skewers, one in each hand, and forcefully plunge them deep into the animal's flesh.

Ole! That's the sound of an excited crowd responding to a matador's sword thrusting deep between the shoulder blades of an exhausted bull.

Ole! That's the roar of the bloodthirsty crowd as the bull collapses upon itself after the sword pierces its heart, gallons of blood spurting and gurgling out of its nose and mouth.

Ole! The crowd screams with pleasure as a co-conspirator slices through the spinal cord and the animal begins its deathly shudder.

Ole! One last roar as the honored assassin slices off first one ear, then another. Will he later eat these pieces of cartilage with salsa and chips or will they go into his trophy case?

Some animals still blink as they are dragged out of the ring by a team of horses.

THE SPONSOR

Pepsi signs are scattered throughout bullfighting arenas. The Pepsi- Cola Company is a proud sponsor of this cruelty and carnage.

SHARK

I received a twenty-minute bullfighting tape from Lynne Wagner of SHARK, an animal-rights organization. The tape looks like an infomercial for Pepsi. There is so much Pepsi signage that one has to conclude that bullfighting exists thanks to Pepsi's sponsorship.

SHARK members expend a lot of time, money, and energy protesting Pepsi's continued involvement in the sponsorship of bullfights
---
---
from an article on the ORCHESTRA LUNA site is this excert on the single that got released around '78, about 2 years after the band had broken up and reformed twice....

Yet, at least one thing good came out of Luna's involvement with Titanium--a great local single, "Hollywood" b/w "Dumb Love" (45, Titanium, 1978).15 The B-side sounded much like Orchestra Luna. But "Hollywood" was quite a departure. Oh, the subject matter of the lyrics is still theatrical; but there is much New Wave in the music and its performance. Around Boston, at least, this new group got respect that was often denied to the original Orchestra Luna. And "Hollywood" reached an expanded audience, when it was included on the Best of the Boston Beat compilation.

Note; the single was aka 'HOORAY FOR HOLLYWOOD'
---
KARLA DEVITO

this gal jioned the 2nd incarnation of the band in the mid 70s after seeing them perform at Cbgb's, a friend sent in this info on her career

Karla had a friend, Billie Best, who was managing the second incarnation of OL in 1976. Karla saw OL at CBGBs and got to know them through Billie. She joined the group that year. In 1977, she met Jim Steinman and Meat Loaf when Jim put on his musical, "Neverland," at the Kennedy Center. OL provided the music for the show (which only did one performance). The OL line-up at that time was Rick, Bob Brandon, Chet Cahill, Steve Perry, Liz Gallagher, Peter Barrett, Ace Holleran, and Karla. When Meat Loaf started touring in 1978 to promote "Bat Out of Hell," Karla accompanied him to do the Ellen Foley part. Therefore, she was part of OL for about two years.

Following the tour, Karla worked on Jim Steinman's follow-up album and recorded "Dance in My Pants" with Jim. She released a solo album titled "Is This A Cool World or What" in 1981. She also did some background vocals on albums by BOC and The Sorrows during this period. She replaced Linda Ronstadt in the broadway production of "The Pirates of Penzance" and later married her co-star, Robby Benson.

In 1982, she had a supporting role in the movie "Two of a Kind, " which starred Robby and George Burns. Following this, she did some live performances and recorded Robby's song, "We Are Not Alone," for the movie, "The Breakfast Club." She and Robby had a daughter, Lyric, in 1983. She later had a son, Zephyr, with Robby.

In 1986, Karla released her second solo album, "Wake Em Up in Tokyo." Immediately after this, she went back to Broadway to perform in the musical, "Big River." In the last part of the 1980's, she continued to do some background vocals for other performers, and stayed with films and music thru the 90s to today............
---
---
Jim Seinman put on one performance of "Neverland" at the Kennedy Center in 1977. I think that I mentioned it in the Karla info. By that time, OL was doing a lot of covers and they were basically playing Jim's songs for the play. Many of the songs became tracks on "Bat Out of Hell," but OL had nothing to do with recording that album. In interviews from that period, Meat Loaf has specifically stated thet Karla came from Orchestra Luna

a friend sent in the mention of 3 Orch. LUNA demos that were recorded in the mid 70s....
"Fishbowl," "Chicken," and "Sky is Red." "I don't even know who the publisher is".
well our friend skye who has the cd made us a copy but seems she botched it a bit leaving out 2 of the demos plus the singles, so we currently have the complete lp plus one of the demos, which some info is now below...
'FISHBOWL'
campy show tune, sounds like the first incarnation of the band, so possibly this may have been recorded in '74, or in '75 after the first incarnation released the lp....GOOD background singing from the girls, all around campy spirit; horns , bass, drums, elec. guitar.....'IN THE WINDOW BEHIND THE FISHBOWL THEY SPARKLE IN THE SUN.......( guitar solo )..........GOT SOMETHING ON MY MIND, FINALLY BEEN WAITING TO SAY...............OH YEA, OH YEA'........
we'll bring info on the other 2 demos and the a and b sides of the single as soon as skye gets them to us.........
---
Update - April 2018

for fans of this band and of obscure 70s rock acts in general these long lost videos are a real treat :)

ORCHESTRA LUNA - Live at Cbgb's 1975

well we were amazed at finding after all these yrs historic in-depth concert footage of this fun little band, there are a few complete concert clips including HELEN OF TROY

if you thought 'Doris Dreams' was the band's swan song, well they have another, this performance has to be seen and heard as words fail to describe and can never do such a performance justice, many styles are contained within, while the bands plays to the hilt singer Rick Berlin and the Lunettes give it their all.....more info to come....

'Love is Never Enough'

one of the lps best played out !

'The Story of my Life'

'Fishbowl'
this photo of the band is from Kile, he has the best site on the band, see link # 1 below *

ORCHESTRA LUNA links -

1 http://www.unterzuber.com/ol.html

2 http://www.geocities.com/nemsbook/o/orchestraluna.htm

3 to see a photo at cbgb's when CARLA DEVITO jioned the band see this link, she is in glam makeup.....she jioned in '76 when they were in the process of making a 2nd lp, she stated that she sang in GODSPELL previously ( see page 5)

http://www.cbgb.com/shrine/shriners/orchestraluna.htm
---
4 HEAR SAMPLES OF ALL THE SONGS, ( also accessisble from our downloads page ) -

http://www.amazon.de/exec/obidos/ASIN/B00005CCW9/musicoldmix/302-9625419-8204850

5 70s invasion gallery on Orchestra Luna -

https://www.angelfire.com/ex/zoom/oluna.html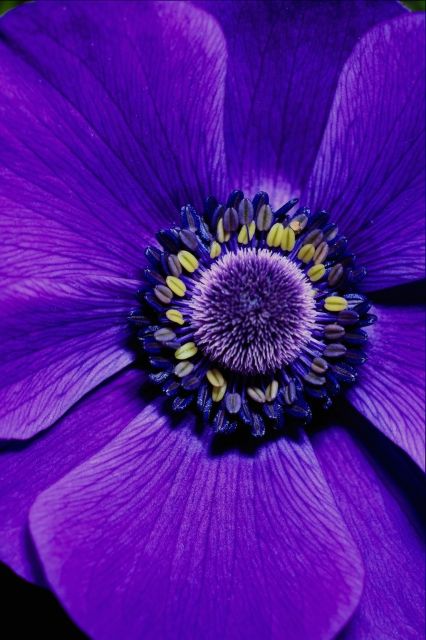 here is a lovely poem from our very close friend Skye, whom we've always considered a big part of the 70s invasion.....
'Do you know this book
resembles that look i took
into that shelf the place
we go the way went
south into the area of
unknown ~ but found a
way out at last not
unscathed unscatted un
imbittered w/scars
open wound
oozing now soothing
each day
some a bit of
lone glimpse at
you your
lips a
beauty and
when the
laughter comes
into
the cold forgotten
crevases a new
and
where no
light
touches
Birds chirping
sing, laughing
some how brings
w/ it such abounding
joy
raw
simplicity
salvation
no make
up
no phone
calls
no glamour
clammer
for a
thing
only
now
time
open
like a
swinging screen
door remember not to
let the flys in
but
to
always
let in
the
stars
ahmen
et merci
pour le
peace pour
mon
amour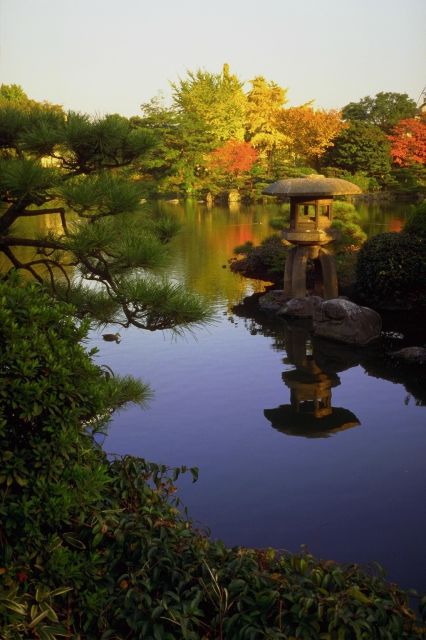 ---
see more of skye's poems on pages; 5, 13, and the 70s invasion homepage *
---
70s invasion home -

https://www.angelfire.com/vt2/70sinvasion/