70s invasion ; FOX featuring NOOSHA FOX ; 70s Super Glam Pop *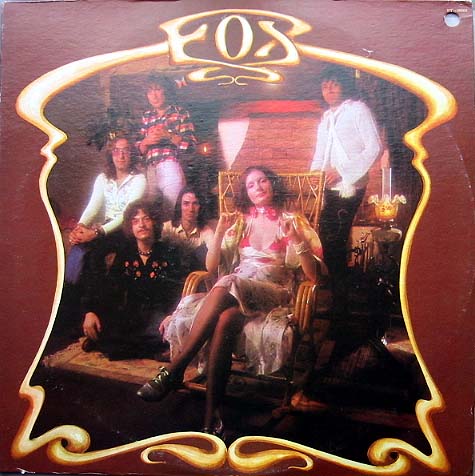 FOX 1st lp '75
updated as of Oct 2nd '08
added in Oct '08 an unreleased song by Noosha, see the verybottom of this page...
couple of changes and minor updates added in oct '06, rare video reviews were added last year
as some of you know we first reviewed FOX singles when we began the 70s invasion back in late '99, later in 2000 we reviewed the 1st 2 lps of the band and some extra tracks, in the beginning of '04 we decided to do in depth reviews of the 1st 2 lps because they are so FANTASTIC, we finally finished them on may 7th '04, we'll be adding to this page as time goes on,
we would like to say also that it is unfortunate that Kevin's site on Noosha and Fox went offline in the beginning of '04, just as we were beginning to reevaluate our reviews of FOX, we hope u enjoy our page and see also a gallery on Noosha and Fox in our gateway 1.....and others eleswhere in our Gateway's.........
---
* FOX *
lead by singer NOOSHA FOX (original name SUSAN TRAYNOR originally from australia ), and KENNY YOUNG, FOX were utterly unique ! showing a strong COCKNEY REBEL influence, and predating BLONDIE's sound by 2 years,...there is somewhat of a 10CC influence on their music as well....the 1st lp is an utterly FANTASTIC glam pop, completely alone in the pop world !! some have even called them glam/bubblegum
the 2nd FOX lp was different in sound to the first, and did not have as many great songs, but it's still a GREAT one and perhaps more experimental,....with the wonderful 'STRANGE SHIPS' from the lp, maybe the lp's best number, it was also one of FOX's best compositions....
after another good single 'S-s-s-single bed', and a GREAT b-side 'SILK MILK' '76, they recorded what would be their last lp 'BLUE HOTEL', and it was released in early '77, with such classics as 'magic machine', and the wonderful 'MOUSTACHES ON THE MOON', with lyrics such as 'she plays a harpischord on mars.....and tambourines away the grey clouds from above...'she's a lady, she's a vamp, she's a duchess, she's a tramp'...they then broke up, NOOSHA went on to a small solo career hitting slightly with 'GEORGINA BAILEY', and non hits such as 'THE HEAT IS ON' '78, is a Good new wave pop song led by synths,
,...FOX would get together in '80 for a good song called 'teyo', and noosha had some brilliant solo releases like 'MORE THAN MOLECULES'82', and 'electro people' with the very good b-side 'if you don't want my peaches'..if you like the music of ROCKY HORROR then you'll like FOX,...Noosha's unique vocal style would influence new-wave singers like LENE LOVICH...
before FOX, noosha was in a band called WOODEN HORSE whose 2 lp's of folk rock from 72-73 are very rare...there is a picture of a wooden horse lp and REVIEWS and more info on WOODEN HORSE on our FLOWER CHILDREN page - page 18 , the band were credited with backing vocals on 'Admission free' by Jackie Flavelle, but we are not sure about that lp, also NOOSHA sang in a solo album by Kenny Young, called 'Last stage for Silverworld' around 73 before he and she jioned FOX, KENNY YOUNG had another folk lp also, and when Kenny Young formed the band Fox, she was asked to join, adopting the stage name Noosha Fox, in '74....later in the late 70s YOUNG jioned a band after FOX called YELLOW DOG...... anyone have the 2 KENNY YOUNG lps, or know if WOODEN HORSE really backed JACKIE FLAVELLE on his lp let us know.....
GREAT FOX site and links, allthough as of '04 seems his site is down -
http://freespace.virgin.net/kevin.orford/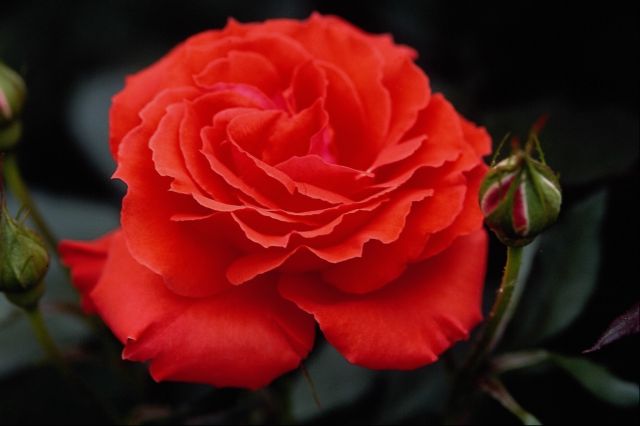 onto the reviews of the 1st lp....
---
'LOVE LETTERS'

electric piano opens the tune, when NOOSHA begins to sing it's sounds like a throwback to anopther era entirely,......'LOVE LETTERS STRAIGHT FROM YOUR HEART, KEEP US SO NEAR WHILE APART, I'M NOT ALONE IN THE LIGHT, WHEN I CAN HAVE ALL THE LOVE',.....a true valentine's day classic, actually the song is a cover of a KETTY LESTER classic, this song is old fashioned pop with a light shimmering glam touch, a harmonica comes in an interlude with the organ......Noosha's vocals really shine on, this is truly art for art's sake.....:)

2 'IMAGINE ME, IMAGINE YOU'

glam bubblegum, 3-D synths shine, snare drum taps, background singers camp it up..........'DOO LANG, DOO, LANG, LANG, LANG, DOO LANG, HEAVENLY EYES COME SEE THE MOON, I THINK IT's SHINING, OR WOULD U RATHER UP MY ROOM FOR WINE AND DINING, ( chorus ) IMAGINE ME IMAGINE U INSIDE EACH OTHER's MIND, WHAT WOULD WE DO' DOO LANG, DOO LANG, LANG, LANG, DOO LANG, FOLLOWING ARMS AROUND YOUR HEART'.....

3 'JUGGLER'

'( ....do,doo, doo, doo, doo, da, doo, da....).....HE's A 3 RING ROMEO AND HIS JUGGLING DRIVES 'EM WILD, HE CAN STEAL THE BIG TOP SHOW WITH EXTRAORDINARY STYLE'......this # is more restrained quieter pop than the previous 2......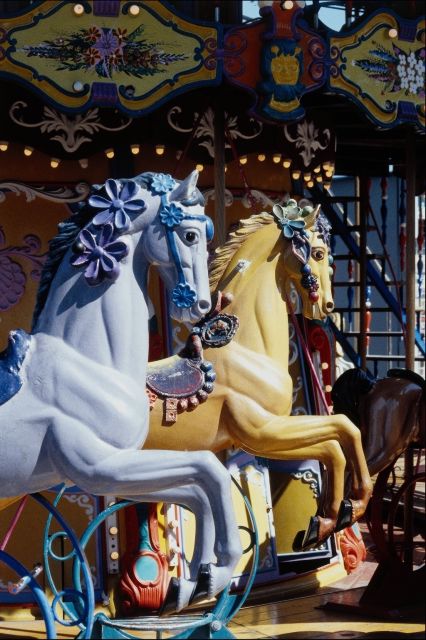 4 'PATIENT TIGERS'
slow # with elec. piano....'PATIENT TIGERS,PATIENT TIGERS, PLAYING IN THE SHADE JUST WAITING FOR THE PRAYER TO COME WITH THE RAIN, AND THE JESTER COMES BY............ WHEN THE ZOO BOYS TRY TO CATCH HER, THEY'LL BE DRINKING MOONSHINE IN THE TREES'.......
'ONLY YOU CAN'
this was FOX's 1st single, released in '74 that preceded their lp, it was a glam disco hit in europe..........really GOOD background vocals from the band...........GREAT musical intro, vioces on high 'DUM, DUM DEE DO DEE,'DUM, DUM DEE DO DEE,'DUM, DUM DEE DO DEE,'DUM, DUM DEE DO DEE, ( drums bounce).....HEY, HEY, HEY, YEA,......... WHO CAN FLY MY HEART LIKE A BAMBOO KITE, MAKE IT TWIRL AND GYRATE, JUST LIKE A CHILD DELIGHT, ONLY U CAN, ONLY U CAN OOOOHHH, WHO CAN SEE AS FAR AS FAR AS AN EAGLE BALD, SEE RIGHT THRU MY HEAD'...........and..........'MAKE ME LAUGH LIKE U DO IN THE AFTERNOON'......very easy to see how they may have influenced BLONDIE after hearing this tune.......

:)
6 'SPIRIT'
slow pop number with emphasis on the voclas.....( vocal intro 'aaahhhh' ).....'shoo ahh, sha da, dee, da, da, FROM THE EDGE OF THE EQUATOR TO THE SOUNDS OF ( ? ), WHERE THE SILVER ALMONDS BLOSSOM AND THE SUN DECIDES TO SET, I FEEL THE SWEETHEART, RED SKY, OH LOVE, LOVE, LOVE, SPIRIT IN THE WIND'........
7 'HE's GOT MAGIC'
EXCELLENT ! one of the lps and one of FOX's BEST singles, a song truly from the land of OZ.......gets the SUPER POP award for ' 75, a glam pop number in the highest degree with NOOSHA's vocals delivering a nursery ryhme come to life song sure to bring smiles to children of all ages......'HE's GOT MAGIC, MAGIC IN HIS EYES, MAGIC IN HIS SMILES IN HIS FINGERTIPS, OH HE CAN CONJURE UP A TALE TURN A GOLDFISH INTO A WHALE ( more to come here ) , HE's GOT MAGIC, MAGIC IN HIS SOUL, MAGIC IN HIS HEAD, OF HE CAN FRIGHTEN AWAY A TEAR WITH A WORD YOU'LL NEVER HEAR',......( ends with ) 'GAME , GAME , SHOT HIM UP NOW BOY BOY',......... the band's playing behind Noosha is very original and they jit every note just right, as well as providing GREAT background vocals FOX were a BAND not just one person.....
8 'PISCES BABIES'
hard to follow up to the masterpiece before it, but this song is a GOOD little pop song that plays well into the next tune, again a slow pop tune, this one with some background synth playing and intertwining with the rest of the instruments.........' PISCES BABIES COME AND SAIL THE RIVER , LET YOUR HAIR FLY IN THE SUNSHINE, PISCES BABY SAY WHAT MADE U, SISTER NATURE TELL YOUR TEACHER',...........and.........' WATCHING HER WATCHING HER FLOW, PEOPLE AROUND JACOB's SQUARE DON' T KNOW U EXIST, THEY ONLY SEEN YOU ON THE VIDEO, .......GET ABOARD THE TIME MACHINE, SAIL AWAY.......PISCES BABY GET A FOREST VISA.............'
9 ' LOVE SHIP'
the LP's BEST tune ! even a little better than 'HE's GOT MAGIC', NOOSHA's vocals are uncomparable in the pop world, her vocals here really EXCELL, and shine out, she sounds liek an old fashioned singer here from another era............'CLIMB ABOARD THE LOVESHIP, 'CLIMB ABOARD THE LOVESHIP, THEY USED TO BE THE ROSY DAYS FOR U AND ME THE WAY WE LAUGHED AND RAN THRU FIELDS IN HARMONY, ........AND HE SAID CLIMB ABOARD THE LOVESHIP AND SAIL AWAY, WE WON'T GET OFF TILL WE REACH THOSE ROSY DAYS'......(intrumental reprise ).................so u wanna see all the lyrics of possibly the best song FOX did, well write us, but you'll have to search the 70s invasion over for our email addresses :)
10 'RED LETTER DAY'
sprinkling bubblegum pop......'RED LETTER DAY, RED LETTER DAY PAINT ME YOUR DREAM ON A RED LETTER DAY, I WEAR A DREAM ON THE ROOF OF MY MIND, AROUND THE FILED WHERE THE UNICORS GAZE'......as GREAT lps go, well this is the icing on the cake, with this lp NOOSHA and Co. went where few musicians went, and made one of very BEST lps of ' 75....more lyrics to come....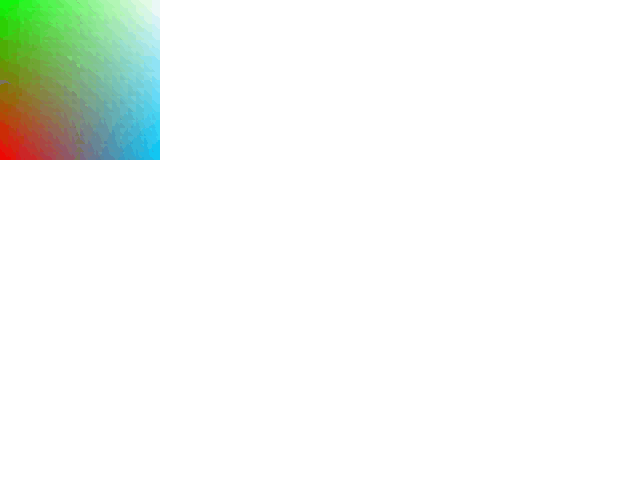 ---
---
Some people weave burlap into the fabric of our lives, and some weave gold thread. Both contribute to make the whole picture beautiful and unique.

Anonymous

The great successful men of the world have used their imagination they think ahead and create their mental picture in all its details, filling in here, adding a little there, altering this a bit and that a bit, but steadily building - steadily building.

Robert Collier
---
Draw a crazy picture, Write a nutty poem, Sing a mumble-gumble song, Whistle through your comb, Do a loony-goony dance, 'Cross the kitchen floor, Put something silly in the world That ain't been there before....

Shel Silverstien

---
FOX ' TALES of ILLUSION' lp ' 75

for the band's 2nd lp they take a slight departrure from the sound they made on their 1st lp, and allthough it contains a few pop classics comparable to their 1st lp, the sound is overall more subdued and KENNY YOUNG sings lead on a few of the tracks, while NOOSHA sings in the background, allthough she sings lead on about half of the numbers, this approach makes it different from their 3rd lp , the band could not outdo the 1st lp, and who expected them to ? they wanted to do something a bit different from most glamsters of the time and they dug deep into their glam roots and came up with a few tracks that resemble what else ? COUNTRY ROCK, and some GREAT country rock at that, with a couple of mediocre tracks, this lp stands out as a GREAT one too ! :)

1 'YULI, YULI'

sci-fi pop synth intro......'YULI, YULI GET BACK TO EARTH, DON' T U KNOW YOU'VE GONE TOO FAR'........'DISTANT SUN........( chorus )YULI YULI COME BACK HOME, NO U CAN' T LIVE ON A STAR, WILL U CONSIDER ALL YOUR FREIDNS AND CLOSE RELATIONS TOO, ...and......'WELL EVEN CALIFORNIA IS IN FOR A SURPRISE'.....(chorus)

2 'SURVIVAL'

slow pop sung by KENNY YOUNG, and a GREAT song with a chorus that will linger in your had for yrs to come.....an unexpected turn for fans, but it makes the lp more varied....'U KNOW THE MEDIA IS GETTING GREEDIER, EVERY WORD OUT OF 3 YEA IS INFLATIONARY, IT's GETTING HIGHER, HIGHER ( Noosha and co. intoxicating background vocals).......U KNOW THE WIRELESS CAN'T SURPRISE US'..................(chorus)....'SURVIVAL IS OUT IN THE GARDEN ( see in the fields ), elec. piano plays pretty notes......'THE POLITICIANS HAVE GREAT AMBITIONS, UUHHH TO MAKE THEIR NAMES...........'

3 'STRANGE SHIPS'

the lps BEST track ? thats debatable, really wonder if BLONDIE ever heard this one before they began their career ? ....modern synths play with cool bass, and plays into a surreal pop number,..............' SPECTACULAR AND GAZED AT THE LIGTS FOR HRS, CLIMBED A STAIRWAY THRU THE ?............AND WE NEVER SAW OUR FRIENDS AGAIN, NO WE NEVER SAW OUR FRIENDS AGAIN...............STRANGE SHIPS SAILING IN THE MOONLIGHT'...........(Note; this lp version is somewhat different than the single version, here KENNY sings lead just a bit at the end ) 'RAINBOW WHEELS WERE PASSING US'......Noosha comes back in towards the end and takes lead......

4 'FOR WHATEVER IT's WORTH'

intro - wonderful exotic sound, resembles ethnic music, (think Trinidad )....if only they coulda kept that sound throughout this song, this ones alright though........KENNY sings ; 'SING YOUR SONG THE SUN DOES AND WALK ALONG THE SEA, SMILE AT THE MAN WHO BRINGS YOU THOUGHTS'...............'CAUSE U KNOW THERES GOTTA BE HEAVEN CAUSE THE OLD MAN SHOWED U THE EARTH, AND I CAN SHOW U A RAINBOW FOR WHATEVER IT's WORTH'......maybe a bit comparable to C,S, and N.......

5 ' LITTLE BROWN BOX'

this ended up as a b side somewhere, and it's the lps weakest track, sounds like an attempt at country pop-rock with a funky shuffle with elec. guitar, Kenny sings ; ' GOT A ( ? ) YESTERDAY IN MY LITTLE BROWN BOX, AND SEE THRU KEY, WHICH U KEEP ON THE LOCKS, AND WEATHER TIME FLYS, OH THE WEATHER MAN HE's'.......

'MINOR THERAPY'
low key pop, an ok lp track,......as always Noosha's vocals are great....'I WENT DOWN TO THE STREET FOR MINOR THERAPY, GIVE IT A BIRD's EYE VIEW TO MY SECURITY, PONDER ON THE WAY'..........and........'OH LIFE's A SITUATION NOT A'.............and.........'THE MORE U THINK IT's REAL, THE MORE IT's FICTION'.....
'LILY SING'
folk pop, very pretty,........synths trail.......KENNY sings lead, NOOSHA and the band sing backup.......'LILY SING, LILY SING, LILY SING,........AND IN THE MORNING I'LL BE WAITING BY THE ROAD TO SEE HER WALK ON BY'........and........'BUT A SMILE FROM HER WOULD DO JUST A SMILE FROM HER WOULD DO'.....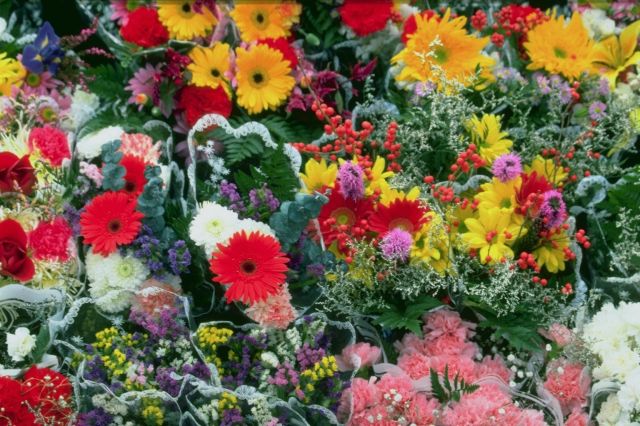 'KUPU, KUPU'
the same exotic carnival sound as heard earlier in the lp, is again here present as an intro on this #, NOOSHA's vioce here is intoxicating......'AHH, AHH,.........HE FILLS THE NITE WITH INNUENDO, AND MY EARS WITH RAINBOW DREAMS AND THE STARS ALL REACHED A GREAT CRESENDO, AND HE SMILED'.......and....... 'KUPU, KUPU BUTTERFLY ALL ALONE TILL I DIE'...........later..........'AND THE NITE WAS WARM, AND THE NITE WAS RIGHT, AND I WAS DANCIN' IN THE MOONLIGHT '
'HOWDJA'
more an experimental pop number, slow with sneaky electric guitar which sounds like a snake,..... begins with harsh vocals shouted by the band, perhaps this was an alien language they came up with.........sings Kenny ' HOWDJA U MAKE IT, HOW'D U LEARN TO FAKE IT, HOW'D U FOLIAGE.........( sings Noosha )..........HOW'D U AVERAGE , HOW'D U BEAT THE AVERAGE, ( together ) WELL I MIGHT ASK FOR A RAZOR, WELL I MIGHT, I'M ONLY YOUR NEIGHBOR'.......guitar solo......
' ME WITHOUT U'
so the best glam-pop band for the year ending in ' 75 on their 2nd lp deliver a GREAT track for the finale, now if u have read up to this point , u find out that FOX's 2nd lp is not as glossier as the 1st, rather the 2nd lp was more experimental within the music, and well with Kenny singing lead on a few tracks, one of their tunes ' LITTLE BROWN BOX' borders on country rock, but it's nowhere as GREAT as this one here which is sung somewhat in the style of GRAM PARSONS and the FLYING BURRITO BROS., the band digs deep into their glam roots and comes up with a country rock number that surprises diehard glam and bubblegum fans of FOX's 1st lp, we say it's an EXCELLENT number, sings KENNY......'STARS SWEEP THE SPRING EVENING , JUST THE OTHER DAY, STREET DOGS KNOW THE MOON HOWLING THE NIGHT AWAY......and..............WITHOUT U THE NITE IS HALF AS LONG, .............TOMMORROW FEELS LIKE YESTERDAY'............sings Noosha 'BANG SHOOT ME DOWN' in her campy style, sings Kenny
' WISH I HAD A CLUE GIRL WHEN U WAS COMING BACK'
thus ends a SUPER lp, the band would release one more lp - 'BLUE HOTEL' in ' 77 in the new wave era before finally breaking up.........we had a tape of songs from this lp, got lost, we need another, anyways it too is a great one, here are a couple of tracks of it reviewed and a solo # by Noosha done a bit later ~
( 3 singles )
'BLUE HOTEL' ' 77
the title track to FOX's 3rd lp is a fine number indeed, it's a slow # with elec piano, electric guitar prominent, sings Noosha.... ' I NEEDED A PLACE TO GET AWAY FROM IT AL, A SOFTLY LIT ROOM, NOT TOO BIG , NOT TOO SMALL, WHERE I COULD SEND OUT FOR ROOM SERVICE, STRETCHED OUT IN MY VELVET SHAWL
'MOUSTACHES ON THE MOON'
EXCELLENT showcase for the girl's vioce !, one of FOX's very BEST !! an lp track though that coulda shoulda been a single,.....it's reminiscient of old time glorious pop....'SHE PAINTS MOUSTACHES ON THE MOON AND PIROUETTES AROUND GAZEBO's IN THE PARK, AND ALL MY FANTASIES ARE HER REALITY, SHE's A LADY SHE's A VAMP, SHE IS STRAIGHT LACED SHE IS CAMP, SHE IS EVERYTHING SHE SEEMS.......( somewhere in here a 3-D mellotron sound comes in and catapults the listener off into another world ).....( in comes one of the band's best lyrics ).......SHE PLAYS A HARPISCHORD ON MARS AND TAMBOURINES THE CLOUDS AWAY'........
'GEORGINA BAILEY'
EXCELLENT song !, classy, sophisticated pop, the kind few in the rock world released at the time, in fact this ain't no rock-n-rocll at all, it's a story told within a pop song about a young girl sent off to live with her uncle John Paul.....' GEORGINA BAILEY, HAD COME OF AGE, HER MOTHER SENT HER OFF TO FRANCE TO LIVE WITH JOHN PAUL HER LOVING UNCLE TEACHER OF DRAMA AND MODERN DANCE, HE TAUGHT HER FINE CUISINE, TAUGHT HER THINGS SHE'D NEVER SEEN, ........I AM YOUR UNCLE, YOUR LOVING UNCLE ( jp's vioce comes in mumbles )..........OH IT IS WELL KNOWN IN MARSEILLE,.......LA, LA, LA, LA, LA, LA, LA, LA, LA, ' ( background singers lend Noosha singing la, la's wonderfully), ...video review of this one is below........
Note; they don't make music like this no more....
:)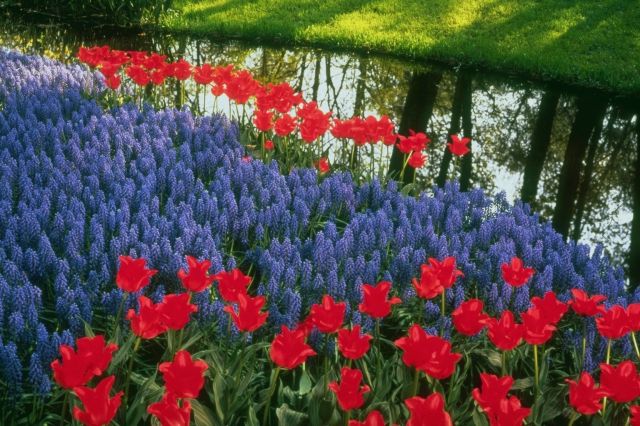 A friend is one who knows us, but loves us anyway. --Fr. Jerome Cummings
The greatest thing you ever learn is just to love and be loved in return. --Nat King Cole
Nothing takes the taste out of peanut butter quite like unrequited love. --Charlie Brown
Pure love and suspicion cannot dwell together: at the door where the latter enters, the former makes its exit.
--Alexandre Dumas (1802-1870)
Love is a little blind. When we love someone dearly, we unconsciously overlook many thoughts.
--Beatrice Saunders
'MORE THAN MOLECULES' '82 solo single * par execllence ~ !
---
FOX Video review......

in the beginning of '05 we recieved a long overdue Glam video comp. very overpriced but well worth it because of the rare video footage, amongst the bands were FOX , 4 songs plus one of NOOSHA solo........we highly recommend this footage for 70s glam/bubblegum fans....

1 'HE's GOT MAGIC' ' 75

NOOSHA appears in a SEXY orange dress with a white shawl, she delivers this GREAT single with pizzazz and confidence well beyond her yrs, easily wins our award for best glam bubblegum performance of ' 75,.......the band plays very well behind her, 2 guitarists, bassist, keyboardist, drummer, 1 guitar player wears a t shirt that says Virginia ' 75.........

2 'ONLY U CAN' ' 74 or more likely ' 75

from a DISCO ' 75 show in Hamburg Germany, Noosha is wearing a white antique dress with fringe shawl, and gives a Great perfomance of this disco-pop classic......the address on the screen says 2000 Hamburg 36 postlich 301240....interesting to note at the beginning of this video is a chart listing with several acts of the day beginning with RALPH McTELL, TINA YORK, SWEET, MERIUS-MULLER-HULLIGAN ( wha ? ), KIKI DEE, HOWARD CARPENDALE, MARY ROOS, TELLY SAVALAS ! and FOX was placed last :( ........

3 'SINGLE BED' ' 76 ( April )

she changes more to a ROCKY HORROR style, true camp here complete with white blouse, black bow, white cape black hotpants ! and a pretty red flower in her hair and red lipstick to match ! :) .........one band member plays a funny mouth harp/tube instrument....

4 'SINGLE BED' ' 76

alternate version of this number from a german tv show, she's wearing a white dress here, but her hair is pulled back and she appears less appealing than in other performances.......

5 NOOSHA FOX ' GEORGINA BAILEY ' ' 77

from german tv, the MUSIKLADEN tv show, FOX had probably broken up by the time this video was released, this one features Noosha in one of her first solo ventures and she sings greatly, wearing again a white vintage dress which appears to be her trademark, this time she has a cute round white hat to match the dress, in the background Noosha wallpaper changes throughout the song showing different images of her, all white / white background too with silhouettes..........

---
2 Timothy 1:9
Who hath saved us, and called us with an holy calling, not according to our works, but according to his OWN purpose and grace, which was given us in Christ Jesus before the world began,
10 But is now made manifest by the appearing of our Saviour Jesus Christ, who hath abolished death, and hath brought LIFE and immortality to light through the gospel:
God understands our ignorance and limitations.
( this quote is from one of the gals who is a close friend )
---
for those of you interested in Noosha's pre-FOX days, she was in a glorious folk band called WOODEN HORSE whose lps are highly sought after today, see this link of our reviews of those tunes we did long ago on our page 18 also accessible thru our homepage ~
https://www.angelfire.com/stars4/zoom0/flowerchildren.html
there you'll find info on these 2 Superb lps of the early 70s + more music she recorded during this time including vocals for KENNY YOUNG's glam lp - LAST STAGE FOR SILVERWORLD -
from that rare lp you can download the song 'Amanda in a Silverworld' at our downloads 5 page, also there you'll find a download for an unreleased song by Noosha called 'JUDY BLUE', which is smooth electropop, not sure what year is was released.......
:)