BERDOO FROM SAN BERNARDINO CALIFORNIA USA
BERDOO @ MYSPACE
BERDOO @ TWITTER
BERDOO @ TUNESPLUS
BERDOO @ NUMBER 1 MUSIC
BERDOO @ YOUTUBE
BERDOO @ OURSTAGE
BERDOO @ REVERBNATION
BERDOO @ IAC MUSIC
BERDOO @ GOOGLE
BERDOO @ SONGCAST & ITUNES
BERDOO @ BLOGSPOT
EASYRIDER MAGAZINE
BERDOO @ SONS OF ANARCHY (LINKS)
BERDOO @ BIKER OR NOT
DAVE WOLFF INTERVIEWS JC BERDOO
HELLS ANGELS BERDOO
SONNY BARGER
BERDOOTUNES @ ANGELFIRE
BERDOO @ RUMBLE NEWS
BERDOO @ TOPROCK RADIO UNITED KINGDOM
KURT SUTTER S.O.A. BLOGSPOT
KATEY SAGAL ACTRESS S.O.A.
BERDOO VIDEO TOPSHELF
BERDOO @ URSPACE

BRAND NEW SONS OF ANARCHY 2010 SITE WITH BERDOO... CLICK SOA LOGO
BERDOO 2010 TOUR DATES
http://www.myspace.com/texastattooshowdown
http://www.myspace.com/berdoorocks
http://www.myspace.com/bobgainer
http://www.myspace.com/indianlarrylegacy
I JUST GOT ASKED TO BE IN A MAJOR MOVIE FROM MR. PETE ALVA OF MANY MAJOR BIKER EVENTS, SHOWS AND MAGAZINES WORLD WIDE, WOW! "I SAID HELL YES!!!"
http://petealvaphotography.com/
---
OK, CHECK THIS OUT, I JUST GOT A CALL FROM MR. DION COSMO THE PRESIDENT OF MYTUNESPLUS AND THE NEW TUNESPLUS MUSIC PLAYER THAT I HELPED DESIGN IS READY TO TAKE OVER THE MUSIC INDUSTRY AS WE KNOW IT BIGTIME...(SERIOUSLY)!!!
http://www.myspace.com/tunesplus
---
---
BERDOO AND THE BRAND NEW 14 SONG RELEASE "LIVING THE LIFE OF ROCK & ROLL" ON ITUNES & AMAZON, RHAPSODY, EMUSIC NOW...THIS WILL KICK YOUR ASS!!! TUNE IN, TURN IT UP AND STAND BACK
---
http://www.sons-of-anarchy.net
---
HELP SUPPORT MY FRIEND STEVEN B.H.C. AND DEADLY SYNZ MUSIC... GO TO ITUNES, AMAZON, RHAPSODY, EMUSIC AND DOWNLOAD "BIKERS LAW" SONG FROM BERDOO AND 50% OF DOWNLOAD SALES GOES TO THE 81 SUPPORT FUND I HAVE SET UP FOR THE BROTHERS AND SISTERS AND FAMILIES IN NEED.
http://www.myspace.com/deadlysynz06
http://www.myspace.com/deadlysynz13
---
---
ALL RIGHTS RESERVED ©2010
---
THESE TWO VIDEOS I WROTE TITLED "TOPSHELF" WERE SENT TO ALL THE USA MILITARY TROOPS OVERSEAS FOR THE OPPERATION MYSPACE CONCERT WITH MAJOR ACTS AS DISTURBED, CARLOS MENCIA, JESSICA SIMPSON, METAL SANAZ AND MANY MORE, CHECK OUT THE REAL WAR AND UFO FOOTAGE THAT WAS USED BY PERMISSION FROM THE D.O.D. (GOD BLESS ALL OUR MILITARY BROTHERS & SISTERS WORLD WIDE)

Operation MySpace VLOG

BERDOO | MySpace Music Videos
---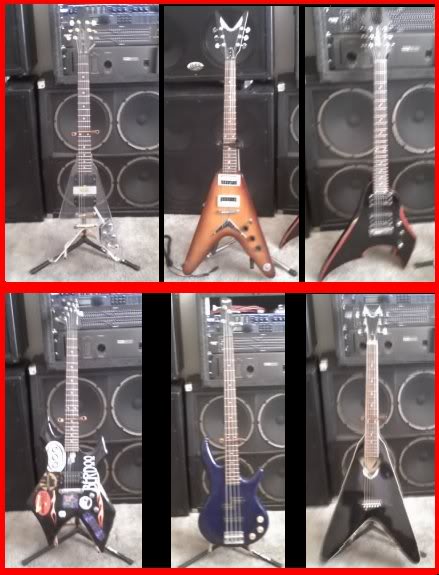 "BERDOO INFO:"... FROM SAN BERNARDINO, CALIFORNIA jcberdoo@hotmail.com

ALL RIGHTS RESERVED ©2010
---
***************************************
---
BERDOO ROAD GAMES tm

A PROJECTUNES IEM2010 PRODUCTION ™ ®©2010

CHECK THIS OUT....

YOU GET TO PLAY ROADIE FOR THE BAND BERDOO ON THE "LIVING THE LIFE OF ROCK & ROLL" Tour 2010 IN SUPPORT OF THE NEW CD AND YOUR CREW IS LOST IN THE CITY WITH THE TRUCK , FULL OF ALL THE EQUIPMENT, A FLAT TIRE, OVER HEATED, OUT OF GAS, NO MONEY AND IT'S RAINING AND SNOWING, THE WIND IS BLOWING AT 46MPH...OH-YEA, THE PROMOTER THAT BOOKED THE SHOW IS OFF TO GOD KNOWS WHERE WITH YOUR GIRLFRIEND AND ALL THE CASH THAT YOU HAVE MADE IN THE LAST SIX MONTHS, AND YOUR GUITAR HAS TWO BROKEN STRINGS.... ALSO YOU HAVE TO BE AT THE BIGGIST SHOW THAT THE BAND HAS EVER PLAYED ON ........IN LESS THEN 20 MINUTES........F#?/*k$@&...WHAT?

GOOD LUCK !!!!

A PROJECTUNES IEM PRODUCTION ™ ®©2010 "BERDOO ROAD GAMES" 2000/2010 DESIGNED BY: JC BERDOO

SAN BERNARDINO, CALIFORNIA

BERDOO WOULD LIKE TO THANK ANGELFIRE.COM FOR HOSTING THIS KICK ASS SITE
GOD BLESS DIME FOREVER
---