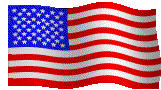 Capt. Tyrrell Gordon Lowry
On June 18, 1965, 27 B-52 Stratofortress Bombers took off from Guam enroute to Vietnam. 250 miles offshore, over the South China Sea, at the point of the DMZ two of the bombers collided. The crew of one bomber apparently survived or were recovered. The crew of the second bomber remain missing.
The missing crew of the second B-52 include pilots Capt. Robert L. Armond and 1Lt. James A. Marshall, and crewmembers Maj. James M. Gehrig, Capt. Tyrrell G. Lowry, Capt. Frank P. Watson, TSgt. William E. Neville, and MSgt. Harold J. Roberts Jr. All were confirmed dead. Sadly there are instances in war such as this where the remains are not recoverable. These men have been listed with honor among the missing because their remains cannot be buried with honor at home.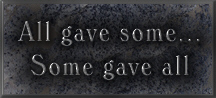 Name: Tyrrell Gordon Lowry
Rank/Branch: 03/US Air Force
Unit: 441st Bombardment Squadron
Date of Birth: 27 February 1932
Home City of Record: Portland OR
Date of Loss: 18 June 1965
Country of Loss: South Vietnam/Over Water
Loss Coordinates: 173000N 1180000E
Status (in 1973): Killed/Body Not Recovered
Category: 5
Acft/Vehicle/Ground: B-52
Refno: 2032
Other Personnel in Incident: James A. Marshall, James M. Gehrig Jr, Robert L. Armond, William E. Neville, Harold J. Roberts Jr, Frank P. Watson (all missing) Joe Carrol Robertson, Capt. KIA.
This information was compiled by Homecoming II Project 15 March 1991 from one or more of the following: raw data from US Government agency sources, correspondence with POW/MIA families, published sources, interviews. Updated by the P.O.W. NETWORK 2000.

HOME
MSgt. Roberts
Petty Officer Third Class Dixon
Capt. Hoskinson
Maj. Brucher
Maj. Walker
WO Woods
SP4 Ware
SP6 Strawn
SSgt. Hassenger
LINKS