---
Practical Advice for Surviving a Breakup
A relationship begins when two persons come together and find a commonality between them. It grows roots from mutual attraction and blossoms into a commitment. Some couples go steady for months, years or even decades and find themselves content in the arms of each other.
The foundation of relationship is love. It is the most fundamental and essential part of togetherness. A man and a woman share a bond because they love each other and because of that love, they are willing to live their lives together, forever. Everything is well while love is there. But sometimes, love just isn't enough. Unfortunately, most relationships come to an end. Surviving a break up can be one of the hardest things you have to do.
The end of most relationships come as a result of any of the following, or a variation of the following: Infidelity, distrust, differences, and loss of love. If infidelity is the main problem in your relationship, click here to see more about what you can do.
Breaking up with someone is usually hard to do. However, surviving a breakup is often even harder..
A breakup doesn't mean your world, or your life for that matter, is going to end. Surviving a breakup is a tough task, but you, like many others before you, will pull through.
There aren't really any set in stone rules when it comes to surviving a breakup, but a few pieces of advice may be helpful for you to fully recover from your broken heart.
Accept it's over. There is no way you are going to move on if you do not accept that things between you and your partner are over. Do not pretend it's still the two of you when it really isn't. The very first step in surviving a breakup is acceptance. Acknowledge the fact that you are no longer committed with the person and you just have to go on with your life.
Let it go. It is quite understandable that you will still linger to the memories of you and your partner and that you will still feel the love in your heart. Sometimes, you just have to do everything in your power to let the love go. You have already acknowledged the fact that it's over between the two of you and it will really be a detriment to you to just stay in love with the other person. No one-sided relationships ever worked.
Get busy. You don't have to deal with your feelings every time. You can't spend the rest of your days reminding yourself how your partner broke it off with you; or how happy you were with the other person. Find yourself things to do so that you can keep your mind off the situation. Surviving a breakup requires you to focus on other things besides your recent loss. Revive the hobbies you have always loved doing on your own. You shouldn't do anything that would remind you of your ex.
Love yourself. You may have lost your partner, but you still have yourself. Love yourself more than anybody else after a breakup. You will need that self-esteem and self-love again before you enter a brand new relationship. You will never fail the test of surviving a breakup if you learn to love yourself better than you did before. You will find that finding a new love will not only be of little concern to you, you'll be twice as attractive to the opposite sex as you ever have been.
---
Seasonal Depression Treatment: Holiday/Seasonal Depression
The Holidays are Coming… So Why Do I Feel So Bad?
Most people experience joyful emotions around the holiday season. The days are filled with holiday parties, social gatherings, and time spent with family and friends. But for some of us, this time of year starts a steady progression of seasonal depression that may include anxiety, sadness, self-reflection, and isolation for which seasonal depression treatment should be sought.
Why do some people react with joy and others with dread? "Sadness is a very personal emotion", explains Dr. John Sharp, Executive Medical Director. "What makes one person feel sad may differ from person to person", says Dr. Sharp. During the holidays, people may feel overwhelmed trying to balance the demands of family, shopping, and other obligations. "To add to what some people experience as the normal stress of the holidays, the severe recession we are experiencing is causing added financial strain and anxiety", continues Dr. Sharp.
"Even people who don't view themselves as depressed may develop stress responses," adds Dr. Hilary Combs, Clinical Director, which may include:
Headaches
Excessive drinking
Overeating, and
Insomnia
"Others may experience some post-holiday sadness after Christmas, which results from built-up expectations and disappointments from previous holidays seasons, compounded with stress and fatigue", says Dr. Combs. "Most people hold on to an unrealistic ideal of what the holidays should be", adds Dr. Sharp "and that inevitably leads to disappointment", he says.
To reduce unrealistic expectations, follow these tips:
Make realistic expectations for the holiday season-be honest with yourself about what you can expect from yourself and others.
Set realistic goals for yourself- don't think you can get all your shopping, wrapping and socializing done in one day.
Pace yourself. Do not take on more responsibilities than you can handle.
Make a list and prioritize the important activities. This can help make holiday tasks more manageable.
Do not put all your energy into just one day (for example, Thanksgiving Day, New Year's Eve). Seasonal cheer can be spread from one-holiday event to the next.
Live "in the moment" and enjoy the present.
Look to the future with optimism- don't focus on past disappointments.
Don't set yourself up for disappointment and sadness by comparing today with the "good old days" of the past or a fantasy of what this day should be.
If you are lonely, try volunteering some of your time to help others.
Find free holiday activities, such as looking at seasonal decorations, going window-shopping, and watching the winter weather, whether it's a snowflake or a raindrop.
Limit your consumption of alcohol, since excessive drinking will only increase your feelings of depression.
Try something new. Celebrate the holidays in a new way.
Spend time with supportive and caring people that are healthy and positive influence for you.
Reach out and make new friends through volunteer work or trying a new activity.
Make time to contact a long lost friend or relative and spread some holiday cheer to those who are in need.
Make time for yourself- take a walk, exercise, go to a matinee.
Let others share the responsibilities of holiday tasks.
Keep track of your holiday spending. Overspending can lead to seasonal depression when the bills arrive after the holidays are over. Extra bills with little budget to pay them can lead to further stress and depression.
If you or someone you know has feelings of hopelessness, fatigue, and/or has thoughts of death, these may be more than the holiday blues and professional seasonal depression treatment should be sought. Contact Estadt Psychological Services for help. Getting back to a good place emotionally starts with just a simple inquiry.
---
Welcome to
Tinker's Place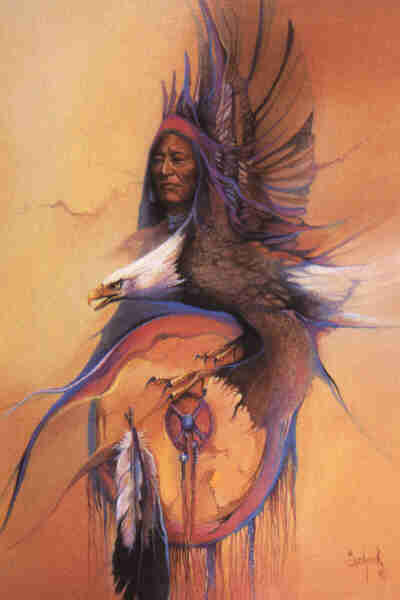 art work by M.Buchfink
Hope you enjoy your visit & don't forget
to sign the guest book while you are here


[ Previous 5 Sites | Skip Previous | Previous | Next ]

This RingSurf Sisters of Loyalty Net Ring
owned by Tinkers Place.

[ Skip Next | Next 5 Sites | Random Site | List Sites ]

This Paint Shop Pro Users Group Net Ring
owned by Tinkers Place.


[ Previous | Next | Join | List Sites ]