SPECIAL DELIVERY FOR YOU!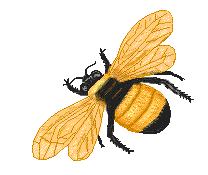 The Magick of the Bee.
"To do that which seems impossible."
Please visit these pages for some examples of the mailings.
Five times per week I email these "SPECIAL DELIVERY" thoughts, poems or quotes. Just a small gift from me to you to start your day with a pleasant bit 'o mail. Please make your email request from the link below.
Be well
Homer
Email: homermann@golden.net