Daphne the Daffy: Grey DeLisle Griffin
In a perfect world, Grey DeLisle Griffin would be Samantha "Sam" Manson, Grey's character in the Danny Phantom cartoon series. For those not familiar with Sam, here is an image of Grey next to an image of Sam.
If she were Sam, then Grey could always be a hot goth chick in a belly shirt.
Grey would also simmer.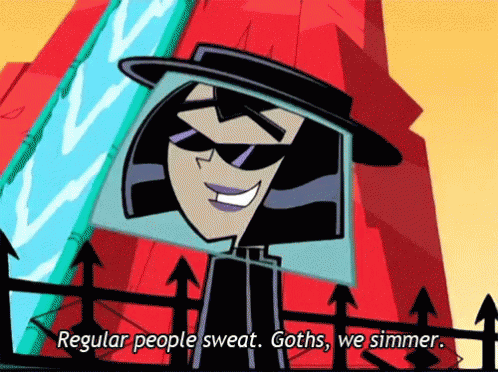 Grey entered the Scooby Universe after the death of her friend Mary Kay Bergman, who was portraying Daphne at the time of her death. In an interview for Pop Dose, Grey explains how she was asked to audition for the role of Daphne shortly after Mary Kay died.
"And about a week later, they asked me to audition for Daphne . . . and I didnít know what to do, because I just thought, 'Gosh, I just donít know if I can do that.'"1
After being urged to do so by May Kay's husband, Grey agreed to go through with the audition.
"So I went in, and I didnít study it, because I just thought, 'You know what? Iím just going to go in, and Iím just going to do my best interpretation of the character. Iím not going to try and sound-match her, because it would just be too sad to listen to her voice.' So I went in, and Eddie Ė the engineer at the time Ė and Collette Sunderman, the director, she just said, 'When you came in, Grey, it was just eerie. It was like there was some other hand in it, because you sounded exactly like Mary Kay.' So I guess it was meant to be, because I didnít try. It just came out that way."
Grey's first performance as Daphne occurs in the video game Scooby-Doo: Classic Creep Capers, which was released in year 2000 for Nintendo 64.
Grey's first performance as Daphne in an animated Scooby movie occurs in the 2001 direct-to-video Scooby-Doo and the Cyber Chase.
Grey's first performance as Daphne in a Scooby TV series is in What's New, Scooby-Doo?
Grey made a significant contribution to the Scooby Universe by enabling Daphne to sing, as Daphne sings in the series Scooby-Doo! Mystery Incorporated.
Grey herself is an accomplished singer, having recorded albums in the alt-country genre.
Grey turned Daphne into Daphne the Daffy when the series Be Cool, Scooby-Doo! was launched in October of 2015. The Merriam-Webster Learner's Dictionary defines daffy as "silly or strange often in a way that is funny."2
That definition fits Grey. One might say that the Be Cool version of Daphne is merely an extension of Grey's personality.
As of 12/12/17, the website Behind The Voice Actors credits Grey as having 1243 voice roles, with 10 additional voice credits. So, one could honestly call Grey the Queen of voice acting.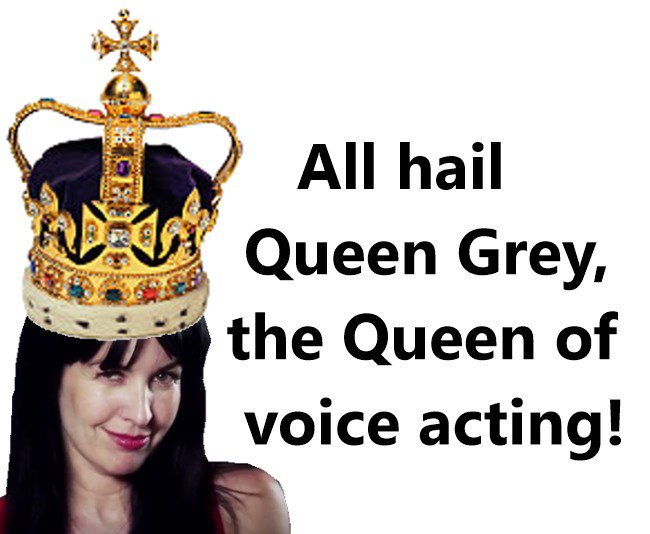 ---
Information Sources:
1Harris, W. (2010, August 28). Youíre the Voice: Grey DeLisle. Pop Dose. Retrieved from http://popdose.com/youre-the-voice-grey-delisle/
2Daffy. Learner's Dictionary. Retrieved from http://www.learnersdictionary.com/definition/daffy
---
Table of Contents