Industry Innovations
Have you ever asked yourself:


What's So Special About M-M And Its Parent Companies?


or


Why Should I Support M-Ms Over Another Brand?
If so, you've come to the right place to find those answers.


M-M and its predecessors were very innovative companies. Their products sometimes were ahead of their time, and they didn't go over well at the time. However, those same features became common place in the agricultural industry given time. Then there were those features and products that M-M and its predecessors pioneered that were instant successes.


Here is a list of some of the innovations M-M (and its parent companies) introduced in the agricultural industry:


MOLINE




1870 -- The world's FIRST successful straddle-row cultivator was introduced.

1870 -- The FIRST successful commercial grain drill, the Moline "Monitor" grain drill, was intoduced.

1884 -- The FIRST successful three-wheel plow was introduced by the Moline Plow Company. This plow became the standard of the industry.

1886 -- Moline introduced the FIRST successful wire driven combined check-row and drill planter.

1915 -- The Moline Universal, the FIRST all-purpose tractor (which also had a complete line of attached implements built for it), started production.

1923 -- Moline beet pullers were designed to lift up beets instead of simply plowing them up.

1925 -- The lowest-built spreader was intorduced by Moline.

1928 -- Moline's famous "tumblebug" 2-way tractor gang plow, the FIRST successful plow of its type, was introduced.

MINNEAPOLIS
1893 -- Minneapolis traction engine and "Victory" separator won FIRST PREMIUM at World's Columbian Exposition.
1902 -- Minneapolis Threshing Machine Company offers the FIRST commercially successful cylinder-type corn shellers.

TWIN CITY
1912 -- Minneapolis Steel and Machinery Company (Twin City) started the manufacture of "Bull" tractors, the FIRST mass-produced, low-price tractors.
1918 -- The Twin City "12-20" was introduced. The 12-20 was the FIRST really engineered standard-design tractor with enclosed gears.
1923 -- Twin City puts the FIRST truly all-steel threshers on the market.
MINNEAPOLIS-MOLINE
1929 -- the ORIGINAL successful Wheatland disc plow with 26" disks introduced by M-M.
1930 -- M-M Universal Tractor and Quick-On--Quick-Off tractor tools with square tool bar hitch introduced.
1931 -- M-M Universal tractors available with COMPLETE line of Quick-On--Quick-Off tools.
1932 -- M-M tractors with PNEAUMATIC tires introduced.
1933 -- NEW M-M hammermills appear on the market.
1934 -- The M-M 12-foot Harvestor--the ORIGINAL light-weight, big-capacity combine, weighing nearly a ton less than previous combines of this size.
1935 -- M-M sold the FIRST tractor with high-compression head using regular octane gasoline...for Greater Economy and MORE POWER.
1936 -- The Huskor, a modern huskor with longer picking rolls and more husking rolls, introduced.
1937 -- M-M introduced the FIRST "Visionlined" tractor, the model "Z". This tractor also used the model "RE" engine, which utilized 140 FEWER parts than any other engines of conventional design. The engine was also designed to be serviced from a milk stool.
1938 -- The COMFORTRACTOR (model U DeLuXe, or "UDLX" for short) was introduced by Minneapolis-Moline. This tractor laid claim to numerous FIRSTS, including:

FIRST production tractor with a CAB
FIRST production tractor with a HEATER
FIRST production tractor with a LIGHTER
FIRST production tractor with WINDSHIELD WIPERS
FIRST production tractor with a CLOCK
FIRST production tractor with a RADIO
1939 -- M-M introduced the model "R" series tractors. These tractors laid claim to being the:

FIRST row-crop type tractor available with a Comfort Cab
FIRST tractor available with LIVE HYDRAULICS
SECOND tractor ever to have an optional cab
1940 -- Minneapolis-Moline introduced the FIRST military vehicle called the JEEP, which was a farm tractor converted for defense purposes.
In this year, M-M also introduced its famous Harvestor "69".


NOTE: There are MORE M-M FIRSTS to come, so stay tuned, and check this site out regularly. Thank you for your time and interest.

Brian Rukes
The M-M Registry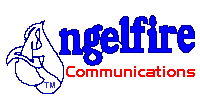 Email: mmregistry@yahoo.com