A Bangalore Walla Special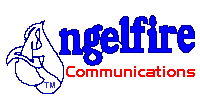 Greetings from India, Hello "Bangalore Walla", Namaskara!
Happy New Year 1998
Oh! BANGALORE!, My! BANGALORE!
The City that hosted the "Wills World Cup 1996" for Cricket , and also hosted the drama packed "Miss World 1996", and being already famous for it's "Pizza Hut" & "Kentucky Fried Chicken"!!, Anglo-Indian Reunion IV, not forgetting the "Software Technology Park" labels that are sprouting around .. antenas and dishes form a new skyline, TV cables strung from buildings to buildings supplying "35 Plus Channels" to the 'dumb boxes'!!) ... Memories ... etc. that I came across just made me feel real down ... not ... "that down" that I would have to hit one of the 100's of Pubs in the City.. I could not help but start thinking of Bangalore as I remember some 40 years ago till later ... from the late 50's early 60's ... , I did not stop at that, it's got memories of old timers way back into the past, you can link this to your Site for others to get nostalgic about Bangalore ... one of the Best Loved Cities in the World - ask any self-respecting Bangalore Walla!!
What is missing from Bangalore are the birds (the winged kind I mean!)!! Don't blame it on pollution, migratory habbits, etc., just be honest, blame it on man! His concrete jungle, in haste has entombed Bangalore, suffocating her day by day. Just check out the cost of food, vegatables, a Kg of Onions costs Rs.30/- ... ( Iused to pay 60 paise, when I marketed about little more than 10 years ago..!) Pensioner's Paradise - Phoof!!
This Page could be updated almost daily. Please have patience with me. It will be dedicated to all the People who were or are from Bangalore, India, and those who have gone ahead of us. This Page will also give you direct Links to amoung the Best of the Bangalore Sites.
Parts of this Home Page is dedicated to the Old People, the Memories of Bangalore, part to some Education Institutions, some Social Work, some Christian Institutions and Churches. You will also be connected to the famous Temples that surround Bangalore, basically, there is nothing mordern that is being emphaised, history is what is being concentrated on.
Ronnie, 10th January 1998
Bangalore - A Pensioner's Paradise Down the Ages
Places
People
Cemeteries
Christian Information
Bangalore - India
Cemeteries, Forgotten Soldiers Home Page
Bangalorewalla Links to Bangalore - India
New additions on the Bangalorewalla Page
St. Joseph's B.H. School, Old Boys Association
An experience through Bangalore Walla's Eyes
Christian Links
A visit to Mahaballipuram
A Dedication to Mother Teresa
A Collection of Bangalorewalla's Photographs
A visit to Mangalore
Sophia High School
Angelfire - Easiest Free Home Pages

Email: ronniejohnson@hotmail.com