Knight Rider Replica
A shadowy flight into the dangerous world of a man who does not exist......

"I want that car..."

So began a dream I've had since I was 9. In the years leading up to my license, KITT was the most popular car in the world, able to do just about anything, and looking pretty damn cool in the process! Thanks to years of dreaming, months of research and nearly 2 years of searching I found a 1982 Trans Am in Toronto in 2003 that was identical to the car used in the pilot "Knight of the Phoenix". Best of all it had low miles and no rust. I spent the next 7 years enjoying the 'Michael Long car' and saving for conversion parts. The conversion resembles season 3/4 with a 1 TV dash, dual fog lights, gullwing steering wheel, voice modulator (yes it 'talks'!) and console buttons for operating accessories. The ability to turbo boost has yet to be developed.....but voice recognition is already used in some replicas and will be added to mine in the future. More pics of my car HERE to see pics of the car.
---
The largest county fair in Indiana and third largest in the US, the 9 day Elkhart County 4H Fair has been an area tradition for years. My car was asked to be in the parade, which is a thrill. Click the banner for more info.
KNIGHT NATIONALS Knight Rider car show - Dayton, OH This annual event was held every summer through 2006, just north of Dayton. Many of the country's best Knight Rider replicas gathered for a weekend near the annual Trans Am Nationals. Some of the conversion companies were also on hand to talk about their products. Guest stars from the show also made an appearance. See the Registries link below for info.
Pics of other replicas at the show: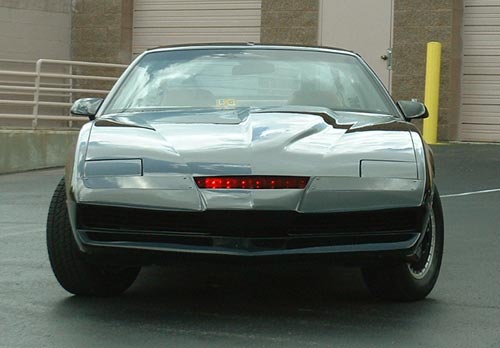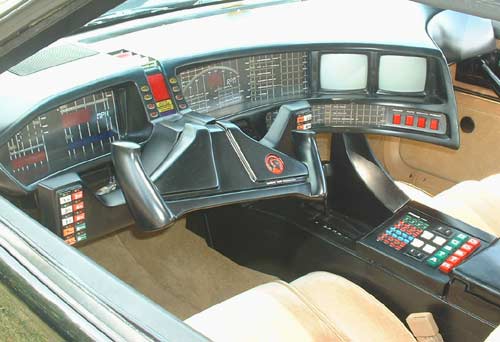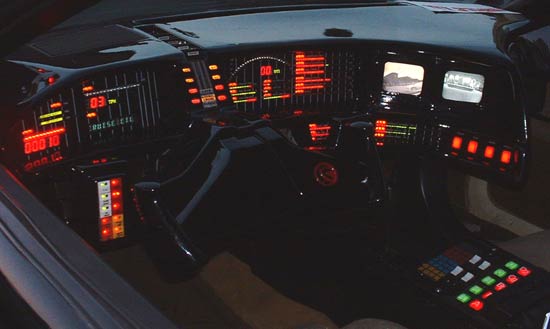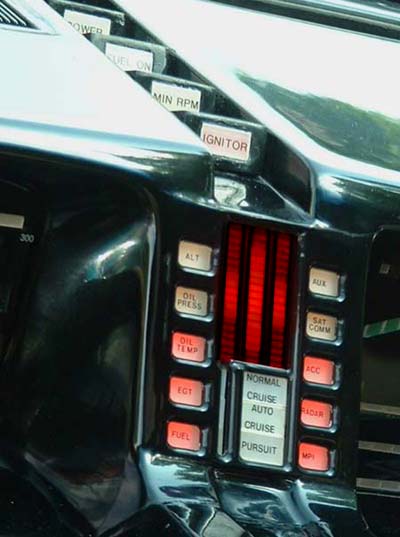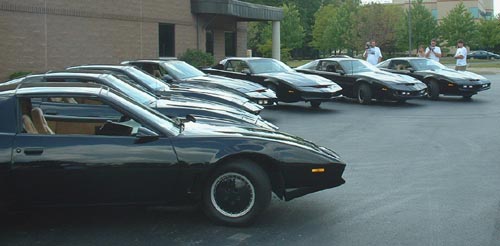 ---
KINGHT RIDER ON DVD Relive one of the most popular shows of the 80's with the DVD sets (also available as one complete box set).
This is the place to go for your Knight Rider conversions! Member profiles, events, FAQs on conversions and a www message board are featured here. This is the premier club for completed conversions worldwide.
KNIGHT REPLICAS Another site listing replicas, and helpful information on converting your car.
ADVANCED DESIGNS IN AUTOMOTIVE TECHNOLOGY Don Colie is a highly respected replica owner and provider of KITT conversion parts. His nose, wheel and dash are very accurate and stand the test of time. My replica features his conversion parts.
MARK'S CUSTOM KITS Another top provider of KITT conversion parts and unique accessories.
DON PEAKE - COMPOSER A friend of the Registries and attendee at our events, Don is a professional musician and composer, and has worked on numerous Knight Rider episodes, as well as played for many famous recording artists.
---
KNIGHT RIDER ARCHIVE A complete site with scripts, bios, gallery, episode guide with images, and expansion material.
---
Patricia McPherson (Bonnie from Knight Rider) is leading the fight to help preserve the Ballona Wetlands in Southern California, which are subject to project development. Because this area is highly saturated with harmful gases, it would mean numerous long term effects on the individuals that would commute and work in that area. Trapped gases can eventually reach the surface, causing explosions. Developers have succeeded in creating a plan to avoid post-development involvement in case of a disaster. This area will suffer tremendously from the increase in traffic, not to mention the dangers of subjecting individuals to the unhealthy environment. It is best left alone, and your help will ensure that the area remains a safer place for wildlife and mankind. To learn more about the science behind it, click HERE. To view a quicktime presentation on the project, click HERE. Thank you.
---

autoplay on

---
All images copyright Brad Sherman unless noted otherwise. Knight Rider logo and affiliated images copyright Universal Pictures.