ANIMATION & ILLUSTRATION
---
Since 1997 I have worked professionally in the Graphic Arts in both animation and graphic design. My dream job came true early on when I was given the opportunity to work at Character Builders, an animation studio located in Powell, Ohio until around 2003. They were a world- recognized 2D studio, having built up a reputation since 1986. The studio had a small but talented staff specializing in traditional cartoon animation for commercials, home video releases, and theatrical releases. Many of our projects have included work for Disney, Warner Bros. and Fox studios. I was a character and effects animator, mostly working with the clean-up department. I occasionally got to work on the rough animation and early stages of character action.
---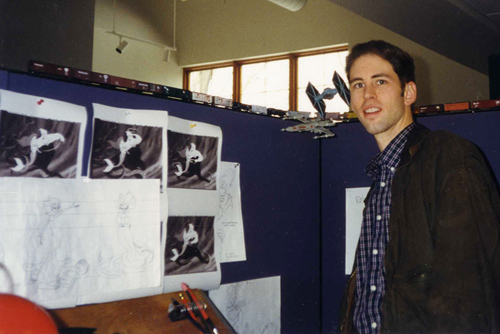 My desk at Character Builders during preproduction on Little Mermaid 2, 1999
Working on the Indescribable Nth
CREDITS INCLUDE:
The Little Mermaid II: Return to the Sea--Walt Disney Productions
Joseph: King of Dreams--DreamWorks Productions
Pocahontas, Journey to a New World--Walt Disney Productions
The Indescribable Nth--Independent studio short film
Fractured Fairy Tales (The Phox, the Box and the Lox)--Universal Studios (appeared with live-action Dudley Do Right in 1999)
Theatrical Advertisement--Moviefone.com
Big Bear Commercial--central Ohio area
Bee Windows Commercial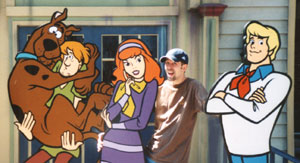 Here I am with some of my earliest inspirations! Animation has sure come a long way since then...
---
PORTFOLIO WORK
Sketches from my animation portfolio, along with a few of my paintings.
"We sometimes catch a window, a glimpse of what's beyond" - Oil on canvas, 1995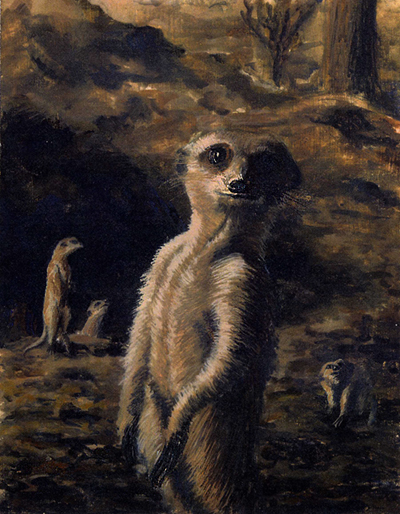 Meerkats - Gouache on board, 1997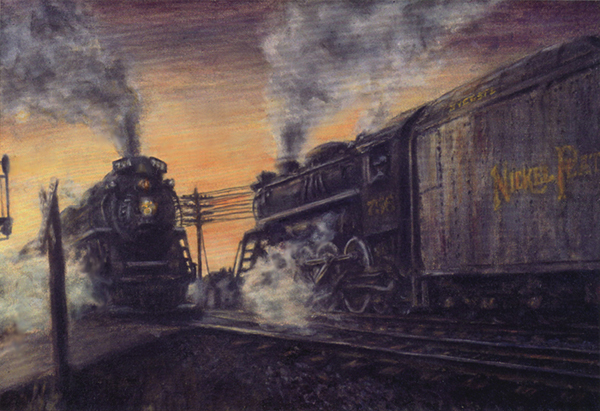 The thunderous passing of Nickel Plate's fast freight Berkshire locomotives - Oil on canvas, 1996.
A custom drawing for a friend - Ink on board, 2000.
---
---
All images copyright Brad Sherman unless noted otherwise. Logos copyright their respective sources.
Email: bradjsherman@hotmail.com