How priceless is your unfailing love! Both high and low among men find refuge in the shadow of your wings.



~~~~~~~~~~~~Psalm 36:7 NIV~~~~~~~~~~~~



Click on photo for website.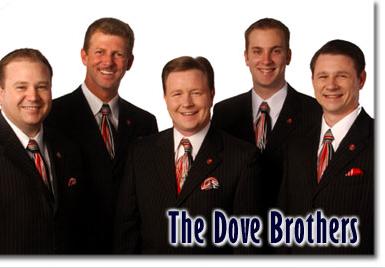 (CLICK ON TITLE TO HEAR SONG)
IT'S JUST ANOTHER HILL
by Dove Brothers Quartet
I remember when I first heard the news,
I thought my life was almost through;
Tears filled my eyes and I recall the pain inside,
But I knew it was a hill I had to climb.

The road I had to walk was long and dark,
And it looked like my world would fall apart;
Then I fell down on my knees and cried dear Lord please hear my plea,
And these, these are the words He spoke to my heart.

I carried stripes on my back down a long, long road and up Calvary's hill,
And it was there for you and the world that my blood was spilled;
So don't you worry, I can carry you it's all a part of my will,
So hold my hand child it's just another hill.

So if you're facing circumstances remember Gods power is real,
So hold the Saviors hand it's just another hill.



BACK TO SONGS