Beter a poor man whose walk is blameless than a rich amn whose ways are perverse.



~~~~~~~~~~~~~~~Proverbs 28:6 NIV~~~~~~~~~~~~~~~



Click on photo for website.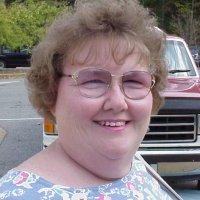 (CLICK ON TITLE TO HEAR SONG)
DAUGHTERS PRAYER
By Marlene Gilliam
Sometimes I sit alone and think of fun that I once had,
As I sat there and listen to the song of my great Dad;
I'd think of how he sang to me as I looked up and grinned,
Oh God, oh how I'd like to hear and see him once again.

Sometimes we'd sit and he'd rehearse a song he was to sing,
In the opera show and you could see that joy to me he'd bring;
I'd be so proud when he'd stand up to sing my favorite song,
Oh God oh how the time does fly to me it seems so long.

So long so many years have passed since I saw Daddy's face,
It seems forever since my Daddy left this human race;
Oh God if I could bring him back just once again to say,
I love you Daddy and I miss you since you went away.

I love you Daddy, how I miss you since you went away.


BACK TO SONGS