Digital Towel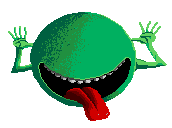 I've pretty much finished the layout of the page, but I'm adding content and someday soon I hope to have a links section. Email me or sign the guestbook to tell me what you think.


---

About Me
my info
Journal *updated 5/30*
Poetry
---
Rant Pages
Politically Speaking
Other stuff
---
Personal Interests
Gone With the Wind
Russia
need a counter? try Digits.com and yes I have to put this here.
Email: scarlett723@usa.net