The Beatles!!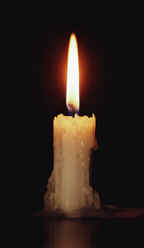 BODY BACKGROUND=http://www.lavaworld.com/image/animation/lavalite_home.gif
Former Beatle George Harrison died of cancer on November 29, 2001, in LA

Beatles picture page

A song sinspired by a Beatles song?-The newer song and the Beatles song that, in part, inspired it.
Beatles Postcards!
Beatles Penpal(and more)Page

A page about the Beatles' First Wives-courtesy jibboo.com
A page about the Beatles' kids (w/photos)-courtesy jibboo.com

This inspired
this?
-The Beatles' & Oasis' favorite thing to see "All Around the World" ;)
-Was the girl in the plaid jacket, in the center, on this 1964 World's Fair pic, Linda?
My friend's Beatles/George Harrison Page
My friend Meaghan's MySpaces site
My friend's oasis Page
A Paul McCartney Page-it has lots of cool pics at the bottom
An ironic sermon from December 8th 1996
OH No not Ringo too!
Tommy Gallagher, Margaret Sweeney, and Peggy's cousin Maureen Cox from Liverpool, in the 1960's?
Stella McCartney Explains it All Here!
---
Major factoid!--Did you know that the first club the Beatles played at in Manchester in the early 1960's was called,(are you madferit?), The Oasis!?(very ironic I'd say hmmmm;)
Did you know Paul McCartney thought up the song "Getting Better" while he walked his dog down Primrose Hill in St. John's Wood, in 1967? No doubt he thought of the lyrics "It's getting better all the ti-ime." while he walked by the house that would 30 ears later become Noel Gallagher's house, "Supernova Heights." Paul also lived near there then, on Cavendish Avenue.
Did you know in October 1968, Paul's ex-girlfriend Jane Asher (Paul'd just broken up with Jane) starred in a play titled Look Back In Anger.?



My Awesome Beatles-Oasis Art-Guitar!!!--Some people may have heard of an art car, well this is an "art-guitar"

front,
back,
right, and
left
---
Did you know that back in 1969 sibling duo Karen & Richard Carpenter did cover of the Beatles "Ticket to Ride" and their most famous song "Close To You" was actually written by Burt Bacharach?(Boy would Noel Gallagher love to do that w/his sibling) However "The Carpenters" didn't always live up to their wholesome image all of the time. Hmm sounds familiar?


Are Noel and Meg trying to look like Paul and Linda?

Picture 1 to compare
With Picture 2hmm similar, huh;)
I knew it! *lol*
Or Paul and Noel dress alike?

,

Or is it John & Cynthia?

Look at this Pic of John & Cynthia in their Rolls,
Now look at Noel & Meg in THEIR Rolls!!
or Paul & Linda
How About These.

=the fluffy coat lads?
Or maybe the TV couple on "Mad About You",here!
Oh this is desperate!
Noel & Meg trying to immitate
Liam & Patsy!?!
Are Liam & Patsy trying to look like George & Patty? -Check these pics and you judge;)

---
Liam and George do look alike...Well somewhat.

,
Did George write this song in reference to Liam years before he was born?
Okay this guy isn't George Harrison, Dhani, or even Liam Gallagher. Who is it & why does he look like GH?
Okay who inspired who here? (The last two especially look similar;)

,
-Twins?!
My brother thinks Sean from the band "Harvey Danger" is really Sean Lennon. They might be about the same age, have same first name, and similar looks but I don't think they're the same person.

Oasis? the Beatles? no, the Rutles!
-A Teletubbie Beatle?!
-I knew it! The Oasisbeatles!
-"Liam" Revere and the Raiders?
,
,
Julian himself.
Julian and George in India? No, wait it's....
---
Wanna buy a Beatles album?Click Here Now!
---
My Oasis page
Back
Email: atomicseasoning@hotmail.com