THIS PAGE IS DEDICATED TO MY DARLING DAUGHTER LAURA WHO WAS BORN WITH SPINA BIFIDA

Laura was granted a wish through The Kids Wish Network and she decided she wanted to go to Orlando, Florida and visit Disney World. I want to take this opportunity to thank The Kids Wish Network and everyone else that helped make Laura's wish happen. Without their generosity our family would not have had this vacation. The Kids Wish Network arranged for hotel rooms, tickets to the theme parks, meals, and pretty much everything else we needed for our family of seven. We left on Saturday June 24th, 2006, spent one night in Savannah, Georgia on the way down, enjoyed five days and four nights in Orlando, spent a night in Savannah on the way back to Ohio, returning home Friday night, June 30th.
At this time I want to thank the following who contributed to this trip:
The Doubletree Hotel by Hilton in Orlando (www.doubletree.com)

The Hampton Inn & Suites (www.hamptoninn.hilton.com)

The Homewood Suites by Hilton (www.homewoodsuites.hilton.com)

Hertz Rental Car (www.hertz.com)

The Compassion Partners (www.givekidstheworld.com)

The Olive Garden (www.olivegarden.com)

Jungle Jims (www.jungle-jims.com)

Pirates Dinner Adventure (www.piratesdinneradventure.com)

Wal-Mart (www.walmart.com)

A VERY SPECIAL THANKS TO "THE PASS IT FORWARD" GROUP!!! You know who you are and we thank you more than you could ever know! GOD BLESS YOU ALL!!!




CLICK HERE TO SEE PICTURES OF MY TRIP





CLICK HERE FOR MY STORY



CLICK HERE FOR AN UPDATE


CLICK HERE TO SEE A FEW NEW FAMILY PICTURES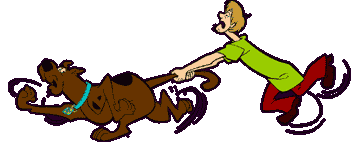 I hope that while browsing through this web site you will learn that Spina Bifida is not as devastating as people are led to believe. Laura is a very smart and vocal young lady. Even though she has Spina Bifida and Hydracephalus she doesn't let it slow her down at all. She is an honor roll student and is bound and determined to do everything her five brothers do. So read on and I hope you enjoy your stay. Don't miss the wonderful links at the bottom of this page to other web sites about Spina Bifida. If you have any questions at all, don't hesitate to e-mail me. While you are here PLEASE SIGN my Guestbook below.
Latest updated Family Photos
Click here to see the OLDER PICTURES of Laura and her brothers.

Click here to see the
Sign My Guestbook View My Guestbook

My Favorite Links
THE BEST SITE FOR NEW AND EXPECTING PARENTS
Ashley Kirsch-Fletcher's Spina Bifida Web Site
Great Site that Links you to all different kinds of birth defects and illnesses
Spina Bifida Association of America
One of my bestest friends Scarlet's FANTASTIC Web Page on Spina Bifida and Children
Anna's Great Spina Bifida Home Page
Chip's Place A site for adults with lipomeningocele and tethered cord syndrom
Mama LadyBugs Page

Search Engine Optimization and Free Submission