Hands-On Helper to the Rescue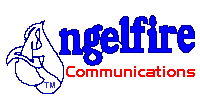 CAUTION: SHOCK, SURPRISE, THRILLS, BURSTS OF EXCITEMENT, AND CREATIVITY MAY OCCUR WHEN SURFING THROUGH THIS SITE. PLEASE KEEP BOTH "HANDS-ON" AT ALL TIMES UNTIL THE RIDE COMES TO A COMPLETE AND FINAL STOP!! YOU HAVE BEEN WARNED. Hi, my name is Chris. I am currently a junior in college, and quadruple majoring in Early Elementary Education (K-3), Elementary Education (1-8), Special Education (K-12), And Psychology. No, no I am not crazy, however, that could possibly explain the psychology. For those of you searching for fun, creative and interesting hands-on activities for young children, look no further you have just found it. This site was created to simplify what you are looking for. I have created a collection of activities that I have personally developed and used in projects, lesson plans, class assignments, simulated lessons, field experiences, and tutoring. Please feel free to use any of the activities I have listed in your classroom, at home, with baby-sitting charges, at camp, etc. If you have any comments, suggestions, ideas, or activities please let me know. I am always looking for new and interesting activities and ideas for this site.
Hands-on Activities
When asking children to do research place them in groups of about 4-6 members and give each child a part of the required information to find. After the group has finished all parts of their report have them present their findings as a news report (as seen on TV).
use the circular side of a geoboard to make a clock by placing masking tape on the inner side of each peg within the circle except the center peg. Write the numbers (1-12) as they would appear on a real clock. Use 2 different color rubber bands to make the hands of the clock. Give the child/children a digital or spoken time (ex. 5:15) and have them create this on their boards. For transfer skill practice have the children transfer their answer to circular dot paper.
Children can separate M&M's by color and make a graph out of how many pieces are there of each color.
Have children use physical objects that they can see, smell, touch, taste and/or smell (not all five senses will always be used). Have the children find a partner and compare two different objects. (ex. each child could bring his/her own teddy bear and compare it to his/her partner's teddy bear (ex. color, softness, size).
When discussing specific topics (food groups, places, persuasion) have children use poster board to create an ad for a subtopic (meat group, a favorite vacation spot, just say no).
When learning about climate, temperature, etc. have the children draw and/or color thermometers that show the temperature outside, or in another climate. For a comparison lesson have the children compare two different climates by coloring one thermometer for each climate and looking to find the difference in the temperatures.
To learn basic math facts create a puzzle. The board has math facts related to what the children are learning and the pieces contain the answers. Note: make sure that the answers fit into the correct places before giving the puzzle to children.
To study map skills choose a creative object that is common or popular to the age group of children in question (ex. teddy bear, TV star). Have the children create a home, hiding place, ect. for that object or person to be at. Next, have them draw a map showing how to get from their house or other starting point to where their object or person lives. For younger children especially, have them simply draw pictures of landmarks. Keys to the maps can also be made even with young children.
Using the square side of a geoboard have children place rubber bands on the pegs in the shape of their numbers and letters. For a challenge have students use as few bands as possible.
Email: cszostak@malone.edu