Cindy's Page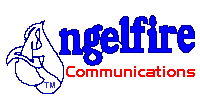 My List starts here
Make a list.
Find yesterday's list.
Put it with today's list.
Consolidate lists.
Recopy list.
Make tomorrow's list.
Prioritize list.
Review list.
Add to list.
Mark off list.
Recopy list.
Sheesh! I'm pooped! I'm going to bed!
My Favorite Links
Angelfire - Easiest Free Home Pages
smiling...
grinning...
Home again....

Make me a surprise, Kidad!

N Q Kidad!
Email: athena_2@hotmail.com