A Marsupilami page...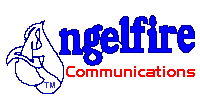 What I am looking for:
C++ free compiler on mcIntosh
Time
Sleepless-and-untiring nights to spend on my programs and my music
Beta-tester for my games
My Favorite Links
Angelfire - Easiest Free Home Pages
Another Marsupilami's page, in french...
DigitSmith, Inc. - Embroidery Digitizing & Custom Embroidery Services
Matt's Script Archive - Awesome Web Server Scripts
National Computer Security Association
NoteWorthyComposer web site, of course!!! Don't miss the browser plug-in, then go to:
The Scriptorium where every user can publish his/her NWC files! More than 1100 already available.


I've almost finished to set up a page that contains some of my music transcriptions of Midi or scores into the NWC (NoteWorthy Composer) format. This format allows you to listen to it, edit the score in any format and all of this easily and with lyrics as well. Just try it! I'm a registered user of it, and it's... worthy!

Moreover, the browser plug-in (not for MacOS nor unixes, sorry) now allows you to print it too!
Email: marsu@europe.com.
Please start the subject with 'MAD:' or 'Marsu:'!
Take care of you, and come back some day !

Some photos / some NWC files in 1.75 format | Go somewhere else

Best viewed by anyone :






















Are you really so "curieux"?? Well, then here a little "aperçu" of some of the files I'll make available:

BACH\BWV225 :
  singet, alleluia, lobetden, wie_sich
BACH\HMOLLMES :
  gloria, kyrie1, kyrie1_, kyrie2
BRAHMS :
  fiedler, imherbs0, letztesg, nachtwa2, verloren, imherbst, nacht322, nachtwa1
BRUCKNER\MESSE_MI.MIN :
  agnusdei, benedict, credo, gloria, kyrie, sanctus
CHORALE.FSE :
  cadetrou, freedom
DEBUSSY :
  tabourin, dieuquil, yver
DESPREZ :
  absalonf
DESPREZ\PANGELIN.GUA :
  kyrie1
DIVERS :
  comme1bi, vierge17, lescomiq
DVORAK\REQUIEM :
  n_7
FLUTE :
  suite-1, suite-2, suite-22, suite-3, suite-4, tourdio1, tourdio2, tourdion
GERSCHWI.N :
  embracea
GUEUX :
  doeba, embraceu, avemaris, appelrou
GUITAREB.ASS :
  train
JMJ :
  blessthe, magnific, indamood, prettywm
LASSUS :
  missuses, tristis, salvereg
LOTTI :
  crucifix
MAD (yes, it's me):
  acciacat, bach_mad, ige_her2, ige_hero, laudates, quaiferr, omoningr, jaidelaj, bassgtar
MARCELLO\HAUTBOIS.CCT :
  2mvt-dom, 2mvt-rem
MESSES :
  alleluia, pri-univ, psaumes, kyrie
MOZART\FLUTE_EN.CHA :
  papapapa, n20_arie
MOZART\KROENUNG.MES :
  kyrie
MOZART\VEPRES :
  laudate
PERGOLES.E :
  suscepit
POULENC :
  tenebrae, tim&tre, tristis, vineamea, oldtimor, blanchen, apeinede, belle&re
RANSE :
  furet
SCHUBERT :
  _grabund, grabundm, gesangde
SCHUBERT\DEUTSCHE.MES :
  zumeinga
SCHUBERT\MESSE-ES.DUR :
  etincarn
SCHUMANN :
  zigeuner
VACCAI :
  gamme, quarte, quinte, tierce

Taille totale des fichiers : 3 110 690 octets (à peu près 190 fichiers)
(Total file size: 3,110,690 bytes, circ.190 files)

Now it's more than 300 files, but it takes less room, since NWC is now in a compressed format. But in non-compressed format, it's rather small indeed!