"FLASHTOWN"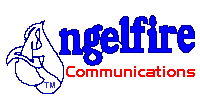 LINKS


A ROSE FOR MY FOREVER FRIEND

MY LOVE TRUE ---- A LOVE POEM

My Guardian Angel

LASHER'S TOP 100 WEBTV SITES

NET4TV VOICE/NEWS

BETH'S WEBTV HELP SITE

TOP WEBTV WEB SITES

TOP WEBTV MUSIC SITES

DOMANIA TRANSLOADER

DOUGHBOY CITY-F-KEY SAVER (info plus)

CopyKat Recipes - Restaurant Recipes

Copy Cat Recipes - All About Food

HOMEPAGE: COUSINBRUCE

HOMEPAGE: DRAGONETTA'S LAIR




~~ To truly touch someone ~~ You must first touch their heart ~~








~~Sometimes a dream can be a wish your heart makes~~




ATTENTION!!

SORRY!!! All Real-Audio Music is not workig at this time...





Note!
If your system can't play any of these songs
click here--->
and download a FREE copy of

Crescendo to play MIDI'S or a FREE copy of Real Player to play REAL AUDIO-->
Sign My Guestbook
GUESTWORLD-LYCOS
View My Guestbook
Email: likity__split@webtv.net
WEB COUNTER
Fight Spam! Click Here!