Fall Foliage
To help point you in the right direction I have put together these links on enjoying the fall foliage in New York State.
From the High Peak's of the Adirondack's to the Hudson Valley the color runs like domino's from the mountains to the sea.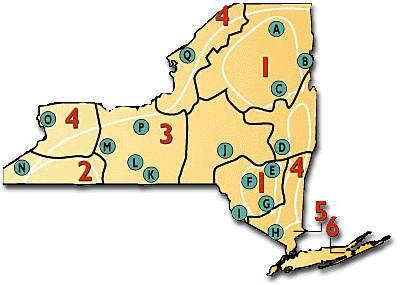 Average Periods of Best Foliage Color in New York State

1. Last two weeks in September
2. Last week in September, first week in October
3. First two weeks in October
4. Second and third weeks in October
5. Last two weeks in October
6. Last week in October, first week in November
Fall Foliage Hotline 1-800-225-5697 or 1-800-CALL-NYS

Sept.30-10/1 WORLD'S LARGEST GARAGE SALE
Townwide, Warrensburg. 21st annual event. Flea market, crafts, antiques & over
1,000 vendors. 623-2161.

Oct. 1 HERITAGE CRUISE
Aboard the Horicon; Shoreline Cruises, Lake George. Two hour cruise benefits
The Warren County Historical Association. Includes costumed re-enactments,
silent auction & book sellers corner. Refreshments will be served. $30 per person.
1:30pm. 792-0341.
7 GREAT BRANT LAKE DUCK RACE & FLEA MARKET
Town Hall; Mill Pond Road, Rte. 8. 10am-2pm. Free. 494-2722.
Oct. 7-8 GARAGE SALE
Townwide, Bolton Landing. Maps available. 9am-6pm. Free 644-3831.
Oct. 7-8 FALL FOLIAGE FESTIVAL & SPORTS EXTRAVAGANZA
Gore Mountain, North Creek. Live entertainment, craft vendors & more. Sports
sale will include local and regional retailers. 10am-6pm. Free admission. 251-2411.