DUKE CARD COMPANY
NON-SPORTS TRADING CARDS
FOR SALE/TRADE
E-mail:
rduke222@hotmail.com
Last Updated 12 February 2005
In this area, we share some images from card boxes and trading cards printed in the last few years and a few "oldies" for those of you who used to collect and trade cards. Click away for our Card Sets, Chase Cards, Singles, and Promos available for sale and also Comics. We sell cards as inexpensively as we can and will beat any advertised price except for our own. The prices within this page are "book values" and are listed as a guide only. We always sell at a discount - just give us a call or email for a very fair price. In addition, we actively trade cards for our reference collection so a current listing of Card Needs is provided below. We plan more information and links in the future. Keep tuned!
Promos
and
Card and comic traders are welcome to download our want lists and to email to propose a trade. We trade at fair value for mint condition cards only. All products are guaranteed 100% genuine and backed by our guarantee if not satisfied (two week period from receipt of order or trade). We pride ourselves on the quality of our untouched, mint-state cards.
---

Comics For Sale/Trade
Click the above link for our new comic section!
---

Card Box Gallery
Click the above link for many scanned card box images!
---
Aliens - Predator Universe, 1995
---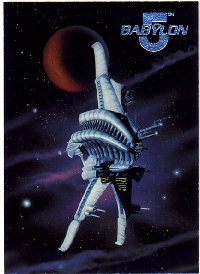 Babylon 5, 1995
---
Not a card but who can resist - futile!
---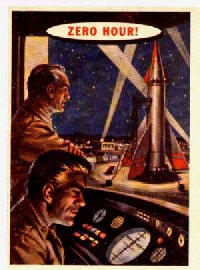 Space Cards #15, 1958
---
Space Cards, 1958
---
We plan to add more card galleries in the near future. Below feel free to download our lists of card sets, chase cards, promos, and singles which are all available at very inexpensive prices. We cater to the discriminating collector. Just click on the links above to see our card lists. The prices listed are sell prices - plus, we will beat any advertised price.
More Cards Below
---
Avengelyne G2 Chase, 1996
---
Storm Flair Powerblast Chase, 1994
---
Wildstorm Archives Refractor Chase, 1995
---
Cyblade-Shi Promo, 1995
---
Godzilla - always a favorite, 1956
---
And now, for you - Chris' Eric

Cartman impression. Just click on the word Cartman.

It's the bomb!

E-mail:

rduke222@hotmail.com

Ó

2005