It saddens me to notify you that on November 8th,2001 at 11:45 AM we had to Euthanize Gypsy because of an incurable Kidney Disease. I will now finish this page as a Memorial To Gypsy and be adding some new items and some pictures soon.

"Gypsy" was a 4 year old black lab and was an Accelerant Detection Dog.Both Gypsy and her human partner Special Deputy Bruce Ludemann were with the NIAGARA COUNTY SHERIFF`S DEPARTMENT in Western New York State.We are assigned to the Special Forces Unit,and the Fire Investigation Unit.(We are not in any way affiliated with the Niagara County Sheriffs Department K9 Unit) We have been with the Fire Investigation Unit, formerly known as the Niagara County Arson Task Force since 1989 and "Gypsy" is so far the third accelerant detection dog that I`ve worked with."Gypsy was a Narcotic dog for a couple years who's duties were mainly working the County Jail checking both visitors and Inmates and working with Customs and the US Coast Guard.Our job with them was mostly checking boats entering US ports from Canada.But since the Spring of 2000 we have "retired" from all narcotic work. I am also training a Border Collie named "Cody" as a Cadaver/Tracking dog. He works well both on and off lead. And More on the Border Collie and Cadaver work by going toCody's Page and to the Cadaver Page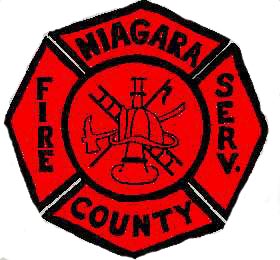 The Niagara County Fire Investigation Unit
is made up of Members of all the fire companies in the county.Both paid and Volunteers who are trained in fire investigations.Also members of the area Police agencies belong to this unit as well.There are training classes regulary that cover all phases of fire investigations. James Volkosh The County Fire Coordinator, and Bill Manth the Deputy Fire Coordinator in charge of fire Investigations have been one of the biggest reasons the K9 accelerant detection program here in Niagara County has been so successfull.The Niagara County Fire Services support and faith in the program is whats made this k-9 team what it is today.I would also like to thank the area volunteer fire companies for their help and support, and for including myself and the k9`s in their training.

Also Al Mack at the Niagara County Sheriff`s Dept. Forensic Lab for all his help as well in making this program a success. Also I would like to show my thanks to Kenneth Jonmaire, who was the former Chief Of Forensics at our lab.When I first became interested in accelerant detection K9's, Ken spent alot of time with me on this and helped me out alot. Because of the support of our Lab, it has been in their help in training and their guideance that is why I was able to have 3 great accelerant dogs.There has been so many people who have helped me that it is impossible to thank everyone.I appreciate their help very much. Also I owe alot to my wife,Dorothy who has put up with so much.Always going for some type of training, or those phone calls at 2:00 or 3:00AM to be called to a fire somewhere. Although These canines have been very successful assisting in fire/arson investigations, one must understand that these canines are only a tool to assist fire/arson investigators in locating traces of ignitable liquids. The canine, however, is not an infallible tool. There is a high probability that an ignitable liquid is present when a properly trained canine alerts. However, some pyrolysis products will solicit a positive reaction from these canines. The canine will never replace the trained and experienced fire/arson investigator. The canine alert does not prove or disprove that a crime has been committed or omitted. It certainly does not prove that ignitable liquids were used in the commission of the crime of arson or unlawful burning. Samples must be collected by a qualified evidence technician familiar with the canine program and confirmed by the crime laboratory to determine if the samples contain ignitable liquids. Fire/Arson investigators, canine handlers, and chemist must work in concert to corroborate each other to establish that a crime has been committed or omitted. Most jurisdictions are utilizing canines for a number of types of searches. These searches include fire scenes, equipment searches for contamination purposes, vehicle searches both burned and unburned, crowd searches, clothing lineup searches, and area searches.
Gasoline, stove oil, paint thinners, solvents, and other similar fluids, even though highly volatile and flammable, frequently do not burn completely. Identifiable residues of such fluids can therefore be recovered in many cases even after large fires and can be examined for classification and/or identification of the original liquid used.

The best and most reliable method used to analyze arson evidence is the gas chromatograph. The gas chromatograph separates the components of the sample and prints out a chromatographic pattern of the particular petroleum product.
If you have any questions or comments feel free to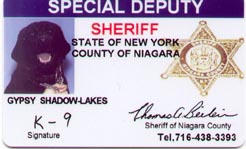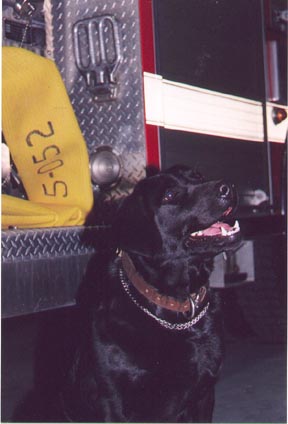 Click to subscribe to thefiredog
Cody
CADAVER PAGE