BRUCE YORK...Drums and Percussion,


Bruce has played with several excellent bands. "Texas Hots", Code West, The Greensboro Symphony Orchestra, Blue Sky, Freshwater Stadium, Paradoxx, The Dick Well's Orchestra, and other musicians over the years, up and down the east coast.

&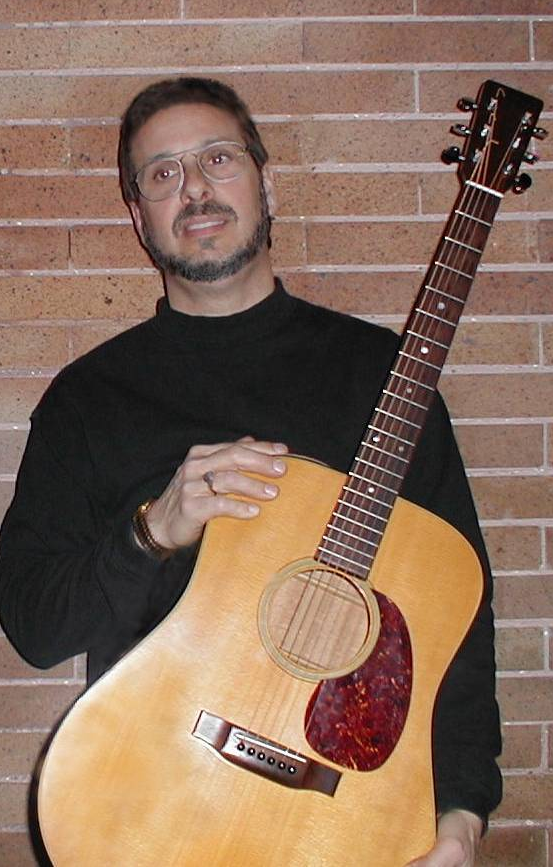 STEVE DETHLOFF....Guitar, Bass


I'm the guy that is fortunate to know the above.. and has that all encompassing desire to own equipment,     THIS is a very important point !!   Talent takes Time,       both are in short supply.....            I do enjoy playing with The St. Paul's Contemporary Intergenerational Choir with my wife ,Ellen, and have played with many unknown bands such as Whetstone Key, Main Street and Northern Star. Many thanks to Craig Neubauer, Joe Fairbank, John Tubbs, Mark Eich, Greg Cavagnaro, Dave Fager, Lamar Horth, Mark Copani, Bob MacBlane, Rick Wilson, Javier Sanz, Andy March, Jack Reale (members of NEXUS).. all of whom I hold in high regard and have Helped me learn my instrument throughout the years.
You can hear one of our first tunes at mp3.com,... Go to www.mp3.com , search "Tradewind" . At our site click on "It All Comes Down" and voila !!!
       The melody line for most of our songs is supported by the Wind Synthesizer. Hence the name "WIND". Obviously the melody line can be easily traded between keyboards and guitar. Hence the name "TRADE" .Put the two words together and well it all makes TOOOO much sense.
       In reality we all badly need a vacation,   especially my wife,   who suggested the name. Tradewind sounded Southern, Warm and Inviting. The incessant grey of Syracuse from October through April tends to wear on ones soul. I liked "DISTINCTIVE COOKIES" but settled on naming a song instead.     
The name "TRADEWIND" has been officially registered with The North American Band Registry and The International Band Register.
USE THE "SOUND BUTTONS TO NAVIGATE ! "

SONG DESCRIPTION PAGE FOR THE "PHOENIX" CD

Internet Shopping Page....Please support our "Music Habit" !!!


St. Paul's Main Page
BUY OUR CD..BUY OUR CD..BUY OUR CD..BUY OUR CD..BUY OUR CD..BUY OUR CD..BUY OUR CD..BUY OUR CD..BUY OUR CD..BUY OUR CD.. SUBLIMINAL MESSAGING ZONE..BUY OUR CD..BY OUR CD..BUY 100 OF OUR CD'S..KEEP BUYING OUR CD EVERY DAY.. LISTEN ALWAYS TO OUR CD.. TELL YOUR FRIENDS TO BUY OUR CD

IF YOU WANT TO PURCHASE A COPY PLEASE E-MAIL ME. THEY ARE $10.00 PLUS $1.00 SHIPPING TO U.S. ADDRESSES. YOU WON'T BE DISSAPOINTED!!!