Swan Net Visitor Gallery 2

---
ARS WA7VGR
Walt Cooper, WA7VGR of Hines, Oregon here awaiting the start of the Sunday Swan User Net. His Swan transceivers are primed and ready to talk.
---
ARS K1HLG
Bill Braisted, K1HLG of Bangor, Maine is a two fisted Swan 350 operator - he has two, one for each hand. He needs to run both during the Winter to help heat up the shack.
---
ARS W4WHW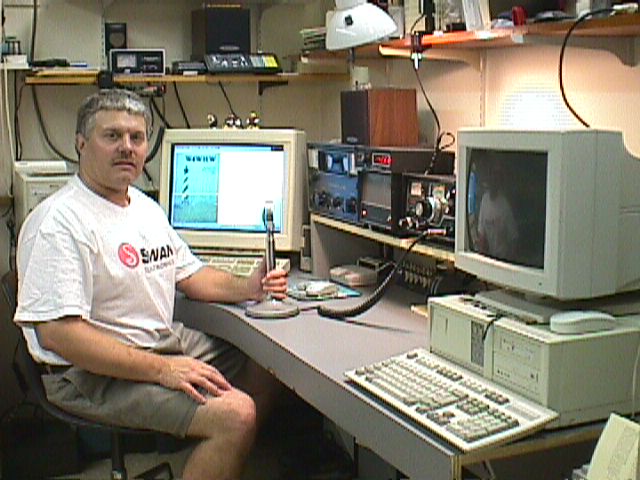 Bill Weinel, W4WHW of Raleigh, NC all decked out in Swan radio wearing apparel. His Swan 500CX station is outfitted with a Swan DD-76 digital dial and ready for action.
---
Next Gallery
Return to Main Gallery