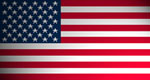 Just what exactly is Military Web?
This website is a personal homepage dedicated to bringing you news and information about the military as it is today, as it was yesterday, and how it will be tommorrow. You will find all sorts of neat stuff here...so sit back, relax, and take look around.

This website has been around for a few years and has become a favorite hangout for alot of people, and I thank each and everyone of you who has been here with me through the last few years, I have become friends with a few of you, for which I am grateful.

***NEW*** THE MESSAGE BOARD IS NOW BACK ONLINE!!!
Please sign my guestbook!
Last Updated: 6 April 2002