TOMMY BOLIN FAN PAGE

News {Click on Links}
Tommy Bolin Fest in Sioux City, Iowa USA?!

August 26, Johnnie Bolin will produce a Bolin Fest!Watch the Archives and Foundation sites for the latest - and check here periodically. Artists: Johnnie Bolin (drums: TB Band), Stan Sheldon (bass: Energy), Bobby Berge (drums: Zephyr, TB Band, Private Eyes) and more!

Supported in part by The BOLIN FOUNDATION
New Stuff from www.Deep-Purple.net!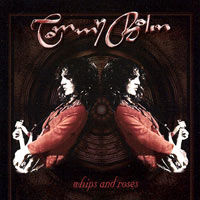 Whips & Roses Vol I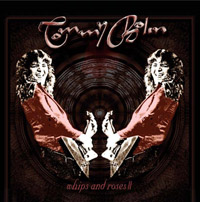 Whips & Roses Vol II
New Stuff from The Tommy Bolin Archives!
James Gang with Joe Walsh NEWS!
"THE" James Gang will perform the following concerts:
August 9 at Red Rocks in Morrison CO,
August 10 at Legendary Buffalo Chip in Sturgis ID,
August 15 at DTE Energy Music Theatre in Clarkston MI,
August 16 at Blossom Music Center in Cuyahoga Falls OH,
August 18 at Borgata Hotel & Casino in Atlantic City NJ,
August 19 at Beacon Theatre in New York City,
August 22 at North Fork Theatre/Westbury in Westbury NY,
August 24 at Chastain Park Amphitheatre in Atlanta GA,
August 26 at Mizner Park Amphitheatre in Boca Raton FL,
August 27 at Ruth Eckerd Hall in Clearwater FL,
August 30 at Nokia Theatre in Grand Prairie TX,
September 6 at Gibson Amphitheatre in Universal City CA,
September 8 at Historic Mountain Winery in Saratoga CA, and
September 9 at Viejas Concerts in the Park in Alpine CA.
These dates and venues were found on the web: Confirm official info from the actual venues
Rainbow Canyon rebuff!
Rainbow Canyon a Fraud for Bolin Fans (Submitted by a Fan)
The recent release of a three CD anthology by Cleveland's Rainbow Canyon Band is a big disappointment for fans of Tommy Bolin. Rainbow Canyon's only commercial release, 1974's "Rollin in the Rockies" (produced by Jim Fox of The James Gang) has long been sought out for Bolin's playing on one track, "The Invisible Song". However after a side-by-side listening it's appearent that Bolin's guitar work has been wiped from the master reels on the new anthology, and another (significantly less talented) player has been substituted. We here at the Bolin Fan Page are hugely disappointed by the band's decision to butcher this historic track. The original "Invisible Song" with Tommy's powerful slide overdub is the only remaining song released during his lifetime that is not available on CD. Boycott Rainbow Canyon Anthology!
New Stuff!
For Original Tommy designs on everything from T-Shirt to buttons and much more visit: http://www.cafepress.com/iansmindbendart.

New items added frequently.

Any inquiries feel free to contact Ian at tikitopcat8@yahoo.com.
Norma Jean Bell Pics
New additions to the Bolin Picture Gallery (Gallery #3)
Mark Stein releases 2 New CDs!
White Magik is the long-awaited Solo CD
Read the CLASSIC ROCK REVIEW _HERE_
White Magik features:

Mark Stein: Lead Vocals & Keyboards
Jimmy Haslip: Bass (Fellow Tommy Bolin Band mate!)
John McCurry: Guitar
Bobby Rondinelli: Drums
Jim Campagnola: Sax

"The Real Deal: Vanilla Fudge Live" features all 4 original Fudge members in a live 1987 concert.
You can buy these CD's at Mark's website at: http://www.mark-stein.com/
Read a Fan Page interview with Mark HERE
As a follow-up to the FAN PAGE interview, check out the CLASSIC ROCK Interview with Mark Stein, where they mention Tommy Bolin!

CLASSIC ROCK: You did some session work after the Fudge and one person you played with was Tommy Bolin. What do you remember about your days with him?

MARK STEIN: I remember we were in California in the early 70s. Hard rock was big then. But then there was talk about this great guitarist named Tommy Bolin playing with Deep Purple. He replaced Ritchie Blackmore. This guy was great. I heard he was leaving Purple and putting a band together. Through some contacts I had in L.A., I managed to get my ass down there and play with Tommy. I think it was at S.I.R. in Santa Monica. To make a long story short, we ended up playing together. We knew it was going to be an important band. For me, it was a great way to get back to performing and get back in the scene. Narada Michael Walden was in that band, probably at the time one of the greatest drummers in the world.

CLASSIC ROCK: You had Reggie McBride on bass and Norma Jean Bell playing the sax. Were you and Tommy close?

MARK STEIN: Yeah, Tommy and I did become close. I think he relied on me to hold it together. I was kind of like a musical director when we recorded the Private Eyes album. In fact, that album just went gold.

CLASSIC ROCK: Do you think he could have gone on to bigger and better things?

MARK STEIN: Yeah, I think he would have done well. I don't know how big he would have become, but he was definitely unique. In my mind, he would have had some great success and gone on to work with a lot of good people.

Read the rest of this excellent CLASSIC ROCK interview at: http://classicrock.about.com/cs/interviews/a/mark_stein_5.htm
For a recent interview with Bobby Rondinelli who plays DRUMS on Mark Stein's "White Magik", and who will be at the 2004 Tommy Bolin Fest (and for other excellent Rock-n-Roll and Bolin-Related Interviews), go to the excellent Rock-N-Roll site: THE FUSE.
Barry Fey in the News
Guest of promoter Fey killed in fall:
Man fell from 16th floor; foul play not suspected
By Sean Kelly and Dick Kreck
Denver Post Staff Writers
Article Published: Monday, March 15, 2004

A man fell 13 stories to his death overnight Sunday from the downtown Denver penthouse of longtime concert promoter Barry Fey.
Police were called to The Belvedere, 475 W. 12th Ave., about 9:30 a.m. by residents who saw a man's body. The man either leapt or fell from a 16th-story penthouse and landed on a third-floor balcony, police said.
Authorities said he was in his mid-60s and was from out of town. Reached by phone Sunday night, Fey declined to give the man's name.
"He's been here about a week after being let out of the hospital," Fey said but did not elaborate on why the man had been hospitalized. "The last time I saw him was at about 2 (p.m.) Saturday."
Fey said he filed a missing-person report Sunday morning before the body was found.
Although homicide investigators were looking into the man's death, "we don't suspect foul play in this incident," said police spokesman Sonny Jackson.
The tall, tan building just off Speer Boulevard is home to many high-profile residents.
Fey lives in a penthouse, as does Colorado Avalanche star Peter Forsberg, who said he saw the body at 11:15 a.m. Sunday when he returned from hockey practice. "It was horrible," he added.
Fey, 64, is the flamboyant concert promoter best known for putting on shows in Denver with big-name acts, including the Rolling Stones, The Who, The Eagles, Bruce Springsteen and U2.
(Webmaster's note: Not to mention Tommy Bolin!)

Article Published: Friday, March 26, 2004
Judge rules for Fey but still airs doubts
By Kris Hudson
Denver Post Business Writer

U.S. Bankruptcy Judge Sid Brooks ruled that Denver law firm Jessop & Co. failed to prove that Fey, 65, had not made payments on his debts from his recent personal bankruptcy. The decision doomed the firm's Dec. 29 petition to haul Fey back into bankruptcy court, this time under a Chapter 7 liquidation case. Fey said he was happy with the ruling. But the decision appeared to catch some lawyers in the Denver courtroom by surprise. Jessop lawyer Steve Mulligan declined to comment on whether his firm would appeal the ruling.

Brooks urged the U.S. Trustee's Office to investigate whether Fey made "false, misleading or fraudulent" representations in his 16-month personal Chapter 11 bankruptcy that ended in September. "Mr. Fey comes to this court without credibility," Brooks said from the bench. Fey's testimony and court filings "are ripe with a good number of inaccuracies, half-truths ... and tailored testimony." Fey testified this week that he made good on settlements to resolve most of his $4.5 million in debt from his bankruptcy. He has yet to pay off another $400,000 to $500,000. Brooks' request for a U.S. Trustee investigation stemmed partly from a recent discovery that Fey owns several firearms not declared as assets in his recent bankruptcy. Fey said he will cooperate with such a probe.

"I think much ado was made about two or three guns, which I forgot to report," Fey said. He added that the guns amount to $1,500 or $2,000 - a fraction of the $5 million in assets he cataloged for the court. As for Brooks' comments about his credibility, Fey said, "I just told what I knew."

16mm Print!

Here's some news from back in March, 2003(Found at http://www.glennhughes.com - David and Shirean's EXCELLENT website where Glenn Hughes frequently leaves messages):

DEEP PURPLE RISES OVER JAPAN (1975)

[March 6, 2003] DPAS reports: A 16mm print of the "Deep Purple Rises Over Japan" film has at last been secured. It was located in EMI's Dutch archive, thanks to the help of dpas member Tonny Steenhagen. Deep Purple (Overseas) will be having the footage transferred to a digital format as soon as practicable to ensure that the material is safely archived.
It is the 25 minute edit of the December 15th 1975 show, which has been on pirate video for some time in poor quality. No firm release plans yet but the footage is likely to form part of an upcoming Deep Purple DVD archive collection. The material was scheduled for release on VHS back in 1985 but was withdrawn due to poor sound quality. This is no longer an issue as it can be synched to the restored Tokyo audio masters (This Time Around - Live In Tokyo).

For the first time since 1976, the Bolin family has reunited Tommy's Hiwatt sound system with his original 1974 Stratocaster. Both were last played together on Dec. 3rd, 1976 on stage at the Miami Jai Lai!
We are looking for new pictures of Tommy playing this guitar! Leave a message at the Bolin Fan Guestbook.
Tommy Bolin Fan Page is UPDATED, with new Tabs, MP3s, and GEAR pictures. Use the Bolin Fan Guestbook to suggest new updates or send in material. WE NEED TABS!
Ian Laws Artwork, as seen also at the Tommy Bolin Archives. See more of Ian's work at http://www.iansartvision.com THANKS IAN!

NEW! Ian's artwork is now available in glossy prints - for sale between $60 and $100. He can also prepare the work mounted, framed, and shipped which will add to the cost -- but he cares about his work (obviously!) and will put in the sincere effort to make your project special. Watch this space for more postings of of his work! Gift idea: Buy a CD from The Tommy Bolin Archives and then one of these prints for the Bolin Fan-Addict in your house (you know who I'm talkin' about)!

Other pics on this page (2 concert shots, and the ticket stub from Japan), courtesy of "Hatch" in Japan. Domo Arigato, man!

Jon Lord and Tommy Bolin in a Way Cool Car, the funny face piccie, and the pic with the cigarillo all courtesty of Dr. Joanne Potter. Danke, Frauline!

Recent Tommy Bolin Archives releases:

The Tommy Bolin Band: Alive on Long Island. Recorded on May 22, 1976 at My Father's Place in Roslyn, NY, this performance is considered by many to be the finest performance by the Mark I lineup of the Tommy Bolin Band. Tommy is absolutely in top form and the audio quality is excellent.
Tommy Bolin & Energy Live at Tulagi and the Rooftop Ballroom. Energy played legendary shows in 1972, and all of the known audio from two of the best are presented here. Sit right in the front row at Tulagi in Boulder, and then hear Tommy take command in Sioux City at the Rooftop Ballroom.
After Hours - The Glen Holly Jams Vol. I is a 2-CD set with demos of some of Tommy's most famous music and jams of other music that has not previously been released.
Naked Vol. II is music also done at the Glen Holly studio, but is more personal and stripped down. The playing and sound quality on this CD and on After Hours is unreal.
The Tommy Bolin Band Live in Miami at Jai Alai is a loving restoration made from the only known first generation cassette of an audience recording of Tommy's final show.

Recent Deep Purple release, with RE-MIXED "Mark IV" songs (with Tommy Bolin)


EXCERPT FROM DESCRIPTION OF DISK "6":

6. Drifter (rehearsal) (California June 1975)
7. Dance To The Rock N Roll (jam) (California June 1975) When Tommy Bolin joined Deep Purple, the band convened in a Hollywood rehearsal facility to jam out ideas for the coming album. The resulting jams showed enough musical ferociousness and infectious energy to illustrate just what a wasted opportunity Mark 4 really was. Taken from Days May Come & Days May Go
8. This Time Around/Owed To "G"
9. Love Child Remastered from the original Come Taste The Band tapes. This Time Around and Love Child suffer from a high pitched digital noise more or less running all the way through the tracks. Being just on the border of what's audible to the human ear, it might annoy your dog more than yourself(!). Still, for such an otherwise excellent product it's a crying shame something like this slipped through.
10. Wild Dogs (Tokyo Dec 15 1975) Tommy Bolin shines on this solo track performed onstage with Deep Purple and first released on Last Concert In Japan. This version is the remix from This Time Around released in 2002.
11. Lady Luck (Los Angeles Feb 27 1976)
12. Getting Tighter (Los Angeles Feb 27 1976) Two examples of Mark 4's amazing stage power - when it was working. The 13-minute version of Gettin' Tighter is a Glenn Hughes funkmeisterpiece, which nonetheless also proves that it was Lord and Paice who kept the band together. Taken from On the Wings of A Russian Foxbat
13. You Keep On Moving Mark 4's crowning glory ends the box set on a relatively calm note. Remastered from the original Come Taste The Band tapes.

"Shine", the latest CD from "The Craig Ericson Project"


Craig's CD "Shine" has been out for over a year, and it's extremely GREAT. It also has Glenn Hughes and Johnnie Bolin on it (doing "Wild Dogs") - so ya gotta get it before the 2003 Bolin Fest! Click on the pic on the right.

JRZ System to release THIRD CD!


Our Buds, our Amigos, our fellow "Bolin Nuts", our planet's most excellent examples of progressive Bolin-Fusion-Artists in the new millenium - "JRZ System" -- is releasing a NEW CD. It has Billy Cobham's Stratus on it. You read that right, Sparky, Stratus is on this CD! Don't WONDER what it will sound like, go to their website and listen to the MP3 sample!

News Links {Click on Links}
Buy all Tommy Bolin music from the
Tommy Bolin Archives
at http://www.tbolin.com

Make a Donation to
The Bolin Foundation
at http://www.tommybolin.org

Return to Tommy Bolin Fan Page: