LOCAL THEATERS

Elko Cinema 4
1145 Connolly Drive
Elko, Nevada 89803
(775) 778-5214
Movies and Showtimes
Click on the theater title for what's playing
and to purchase online tickets.

Elko Crystal 5
676 Commercial Street
Elko, Nevada 89801
(775) 738-5214
Movies and Showtimes
Click on the theater title for what's playing
and to purchase online tickets.

Park Cinemas
Winnemucca
(775) 623-4454
Call for Movies and Showtimes


Wendover Cinema & Video
375 E. Wendover Blvd.
(435) 665-2628
Call for Movies and Showtimes


THE "A" LIST



A Movie List

AspireCafe

Bigscreen.tv

Blockbuster

Boise 360




Box Office

BSP Live

BVH Studios

Celebrity Network

Comics 2 Movies




Cool Action Flix

Cool Links

Coolinx.com

Cool Quake

Crimson Tears




CubeyEntertainment

Digital Mindscape

Digixcess

DollFace

DS-City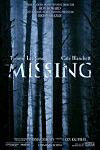 Dwacon Entertainment

dzMedia

ECity

Empire Promotions




E Online!

Flash Door

Girl Posse

Gramps.com

Heavenly Devils




Hollywood

Hollywood Reporter

Hosting Barn

IMX Wireless

InfoNews Portal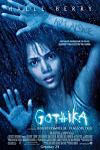 Infotecgroup

Junk Brothers News

Late Night TV

Laurel Web Online

Mangalorean.com




Media Update

Mismagicshouse

Moviefan.org

Movie Index

Movies Past & Present




Movie Thing

Music Corner

Nanabyte

Net Movies

The Newsmaker




NightGroup

Nitecrawlers

Nola Waiters

Online Comics

Overdramatic




Planet GR!

Producer-Director

Reader Weekly

Red Komodo

Restaurant Menus




SciFiSpace

Showplace Cinemas

Silver Screen Videos

Six Mile

So. California News




Sneak Peek

Starstruck!

Timeless Theater

Triple A.D.

USAfterDark




VentureMall

Whitebreadwilly

WHUT! Online Magazine

Wilde Woman's Portal

Wild Ogre

Wildwood After Dark



Welcome to the Grand Palace Theater.
Thank you for allowing us to present those who entertain us both on and off the screen.
Those who take us to far away places around the world and the universe.
We travel with them in their adventures into the past, through the present and into the future.
They breathe life into our dreams and add dimension to our imagination.
They keep us on the edge of our seats with every expectation and suspenseful moment.
They make us laugh and cry.
They hold us in silence, make us scream or bring us to cheer.
Yes, we imitate them and we wear their fashions and we adapt to their styles.
We even bring them into our homes and speak of them as though we know them personally and accept them as part of our family.
We attend their weddings; rejoice when they have children; visit their homes; go to court with them and even mourn at their passing.
They are very much an integral part of our lives and we embrace them.
They leave us their legacies captured in the magic of film...forever.
It is here in the Grand Palace Theater that we give them another home and a place where we can all meet and share one of the most creative and intelligent inventions of human existance - "The Movies"

Entertainment News

Reviews

DVDs

Previews

Features

News



The 35 Best Free Online
Movie Streaming Sites That Work