THE FORGOTTEN CONTENDERS SERIES
THE FORGOTTEN CONTENDERS SERIES...

Now you can once again see your favorite contenders from years past in action on DVD! These boxers fought with heart and skill, and even though they never won The World Title, they will forever be fan favorites and live on with this DVD Series!
Prices include shipping on all dvds.


---


KENNY ELLIS
Known as "The Emerald City Assassin", he finished his amateur career with an 89-6 record. This slick boxer/puncher was a local favorite for many years, and had his last pro bout in 2008. He held the NABA and NABO Middleweight Titles.

Final Record was: 35-7-3, 24 KO

1. LLOYD VAUGHN
Kenny's 4th pro bout

2. BRONCO MCKART
Ellis gets into the spotlight against former World Champion - McKart!

3. KINGSLEY IKEKE
Battle for the NABF Middleweight Championship!

4. TROY ROWLAND
Ellis travels to Michigan to fight the local hero - Rowland!

$10


---


SAM HOUSTON
He never fought for a title, but did appear on espn. Sam was a local favorite and a real fan pleasing brawler!

Final Record was: 10-7-1, 7 KO
1. HERMAN CAVESUELA
2. MARVIN RAY JONES
3. JOSE PACHECO
4. DR. TERRY CHRISTLE
5. Fred Ingram (Amateur Bout)

$8


---


TYRONE JACKSON
He was called "The Harlem Butcher" and fought for the IBF Featherweight Title, IBF Super Featherweight Title, IBC Super Featherweight Title, and the WBO-Inter Continental Welterweight Title! He never won those titles, but did hold the WBC Continental Americas Super Featherweight Title, and the New York State Featherweight Championship.
Final Record was: 31-6, 25 KO

TYRONE JACKSON vs.

1. ROSENDO ALONSO
Jackson Fights for the WBC Cont-Am Title!

2. TONY "The Tiger" LOPEZ
This was the battle for the IBF Superfeatherweight World Championship!

3. MANUEL "Mantecas" MEDINA
This was Jackson's last shot at a World Title Belt, for the IBC Superfeatherweight title from the Great Western Forum in Inglewood CA!


Price: $9.00


---




VINNIE PONZIO
Denver Bantamweight in 3 Bouts! Ponzio was known as "The Hammer" with his straight ahead style, he was a promoter (and boxing fan's) dream! Rugged and durable always ready to fight anyone-anywhere. He never fought for a title but appeared on espn several times.

Final Pro Record: 9-9-1, 5 KO



VINNIE PONZIO vs.


1. ROBERT SHANNON #1
The first meeting between U.S. Olympian "The Outlaw Southpaw" Robert Shannon and Vinnie Ponzio. Rare Home Video!

2. EDDIE COOK
Ponzio battles the man who would go on to win the WBA World Championship- Eddie Cook!

3. JOHNNY VASQUEZ
Ponzio travels down to Albuquerque to face world ranked contender Johnny "The Torch" Vasquez! Both the broadcast and Home Video Versions of this bout are included on this DVD!

Price: $8.00

---
LUIGI CAMPUTARO

He went by several nicknames, "Kid Dynamite" and "The Godfather" to name a few. Camputaro was as rugged as there ever was. Willing to step in and fight for titles and facing champions at the drop of a hat (and contract). He held the Italian & European Flyweight Titles. Fought for the WBO World Flyweight Title, NABF Bantam title, USBA Super Fly Title, WBA Inter-Cont Bantam Title, European Bantam Title, and the USBA Flyweight Championship.

Final Pro Record: 29-10-1, 9 KO

LUIGI CAMPUTARO vs.

1. JOSE "Sugar Baby" ROJAS
This was the battle for the WBC Inter-Continental Bantamweight Title.

2. JOHNNY TAPIA
Battle for the USBA Super-Flyweight title against the man who would become one of boxing's legends!

3. CECILIO ESPINO
Luigi travels to Indy to fight for the NABF Bantamweight Title Belt. Camputaro landed 637 punches to set a new compu-box record in this bout!!!

4. JACOB MATLALA
Camputaro finally gets his World Title shot, and travels to South Africa to face "Baby" Jake Matlala!

Price: $9.00


---


HIPOLITO "Polo" SAUCEDO

The late Polo Saucedo was a true fan favorite. His unique style made top opposition reluctant to sign a contract to face him. He will be missed by many, including fans of Professional Boxing.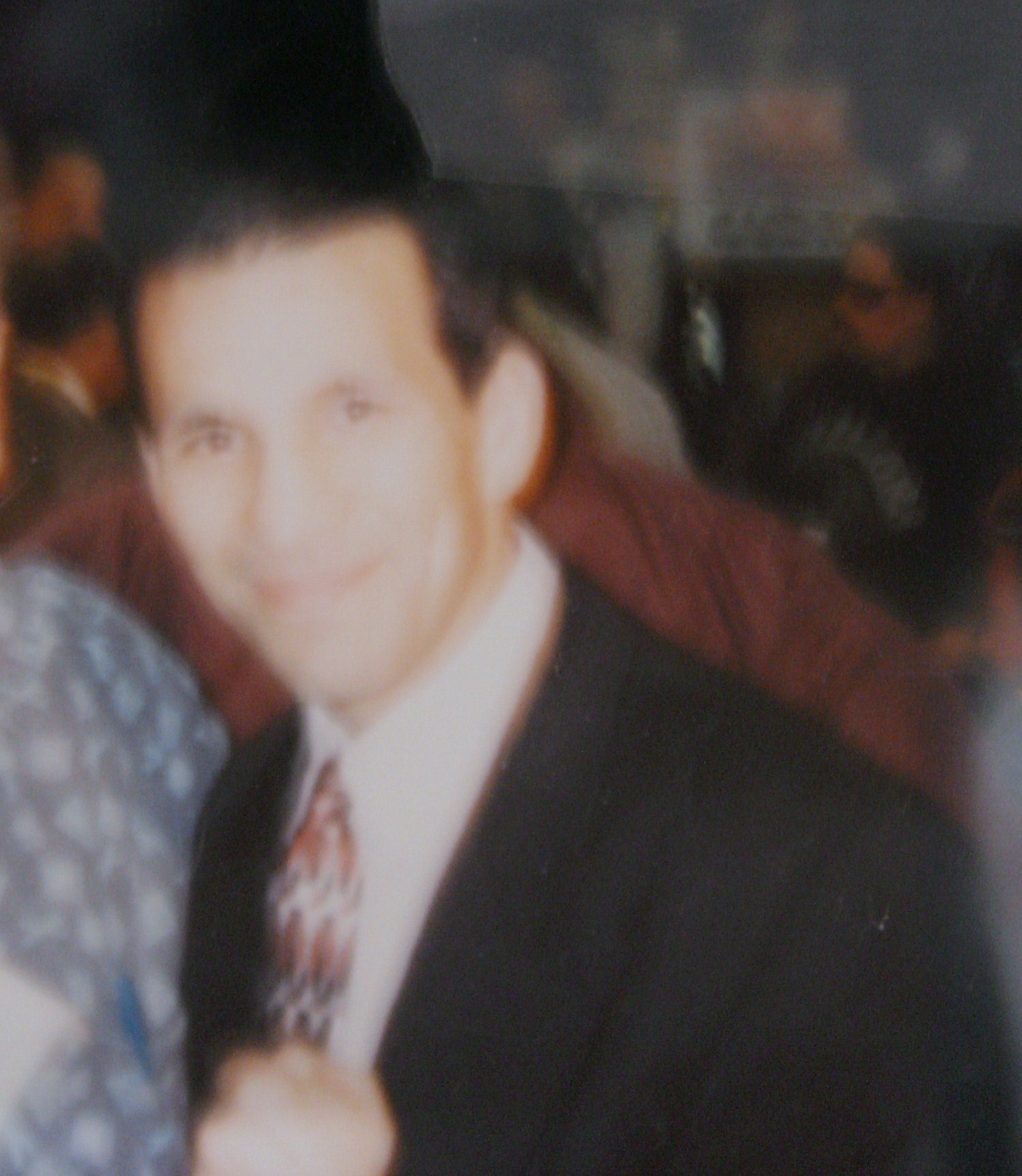 Titles Held: NABF Super Flyweight
Titles Fought for: IBF Super Flyweight World Title

FINAL PRO RECORD: 14-4-1, 6 KO

POLO SAUCEDO vs.

1. JORGE BARRERA
This 1995 Bout took place at South Padre Island in Texas.

2. CECILIO ESPINO
Saucedo takes on former NABF Champion Espino in Las Vegas, Nevada!

3. JESSE MIRANDA
This was the battle for the NABF Super Flyweight Title!

4. ARTURO ESTRADA
From "The Pit" in Albuquerque, New Mexico. I had the pleasure of being one of the Judges for this bout... No Judges Needed!

5. DANNY ROMERO
Polo gets his shot at the IBF Super Flyweight World Championship!

6. GERRY PENALOSA
Saucedo faces World Champion Penalosa in a Non-Title bout!

Nearly 50 Rounds of Boxing on this DVD!

Price: $10


---


RANDALL "Tex" COBB

His straight ahead style made him a fan favorite from the start. Easy going outside the ring, easy to root for, and menacing, nearly unstoppable inside the ring!

Titles Fought For: WBC Continental Americas Heavyweight Title, WBC World Title.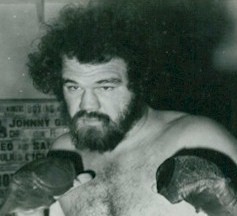 Final Pro Record: 43-7-1, 36 KO

RANDALL Tex COBB vs.

1. EARNIE SHAVERS
An unbeaten Cobb steps up in class to face the awesome power of Earnie Shavers in Detroit, Michigan!

2. KEN NORTON
Out of the fying Pan, Into the fire... Cobb next faces former World Champion Ken Norton in a scheduled 10 rounder in San Antonio, Texas!

3. MICHAEL DOKES #1
Next, Cobb takes on undefeated World Ranked Contender Michael Dokes at Caesar's Palace!

4. MICHAEL DOKES #2
This is the 1985 Rematch with Michael "Dynamite" Dokes, for the vacant WBC Continental America's Title, at the Riviera in Las Vegas, Nevada!

5. LEON SPINKS
Tex takes on former Heavyweight Champion of the World, and Olympic Gold Medalist- Leon Spinks in Nashville, Tennessee!

4 Fights against World Champions, and 1 against the man called "The Hardest Puncher in all of boxing"!!

Price: $12


---


TO ORDER ANY OF THESE DVDS, JUST CONTACT THE BOXING GURU AT:
THE BOXING GURU'S E-MAIL ADDRESS


---
The Realm of THE BOXING GURU
The Amateur Days Boxing Series
The 8-Count Boxing Hour
The Guru's Boxing Museum
The Guru's Yahoo Group for Boxing Fans