"MIDNIGHT BLUE
CUSTOM VINTAGE REPRO"
#1617 from MFB

$65.00 in gift box + $3.50 Shipping & Handling

"Midnight Blue" is a new custom vintage reproduction from Mini-Fashion Boutique, designed to fit vintage Barbie and other 11-1/2" fashion dolls. The original Midnight Blue was released in 1965.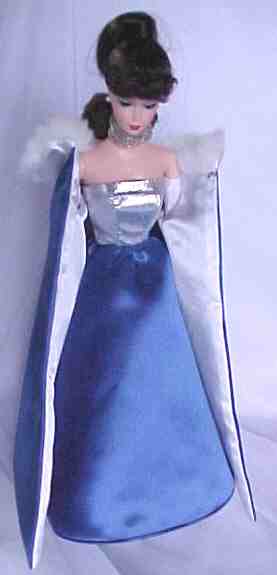 The strapless gown features a silver lamé bodice with an ankle length circular skirt in deep royal blue satin. A full-length cape of the same royal blue satin is lined in white satin, with a white faux fur collar, also lined in white satin. This latest custom repro from MFB is as close to the vintage as possible, even replicating certain sewing techniques, including the circular hem. The highest quality materials are used, with professional standards of assembly. You won't be disappointed!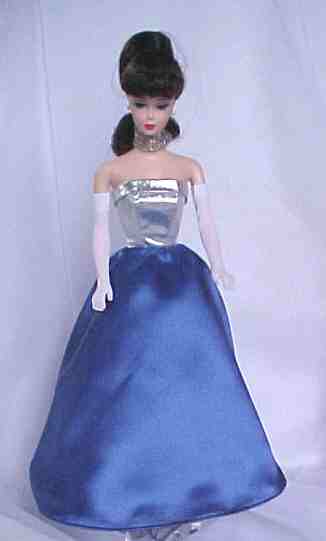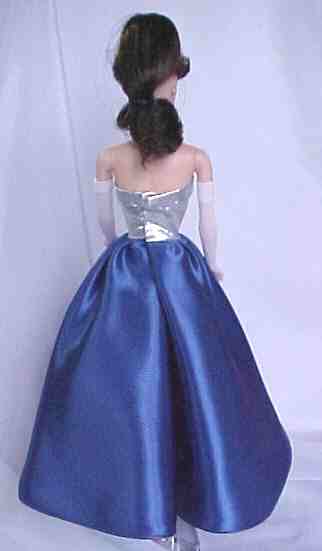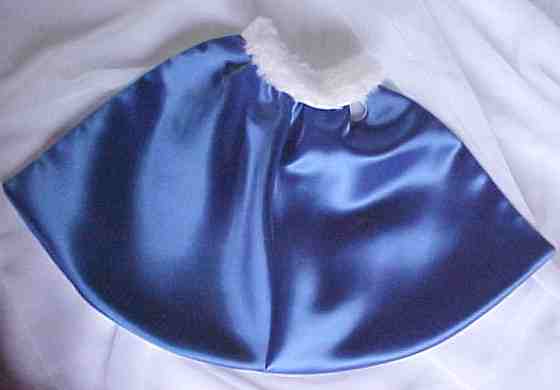 Check out below Midnight Blue Vintage Varieties™, an MFB exclusive line, recreating vintage fashions in a unique variety of dynamic colors! Following are more pictures of this outfit in other color interpretations.

My first variation is "Golden" Midnight Blue, featuring a gold lamé bodice, to coordinate with the gold satin lining on the cape and black satin for the cape and skirt: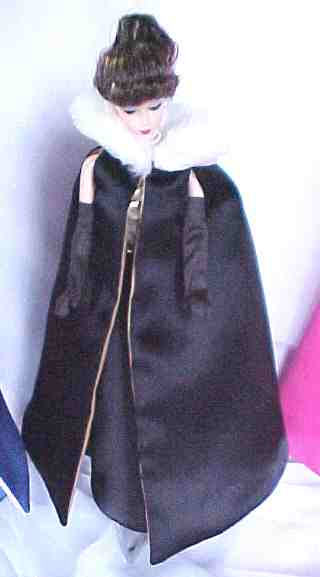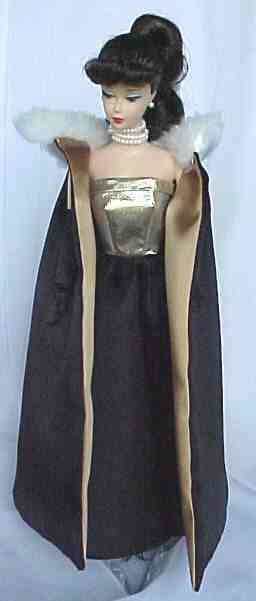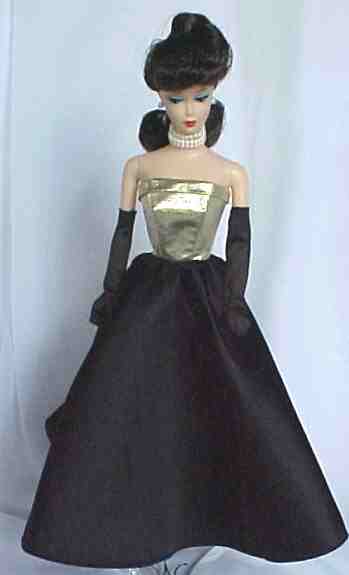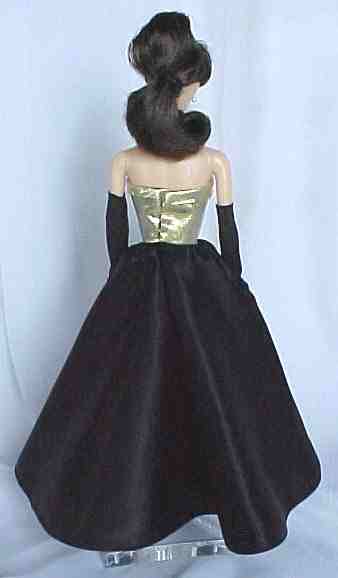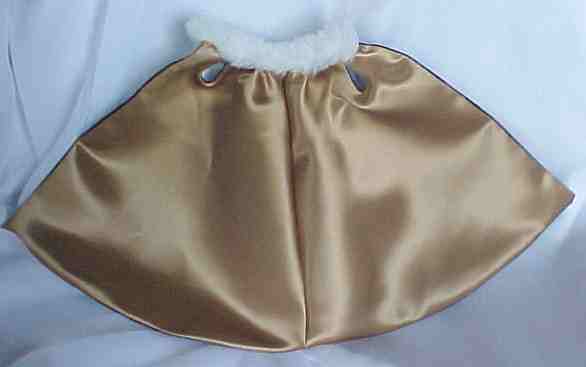 The second variation is "Hot Pink" Midnight Blue, with a twist! The bodice is silver lamé, and the cape and skirt are hot pink satin. For a hidden surprise, I chose a bright green and white stripe satin for the lining! Take a look: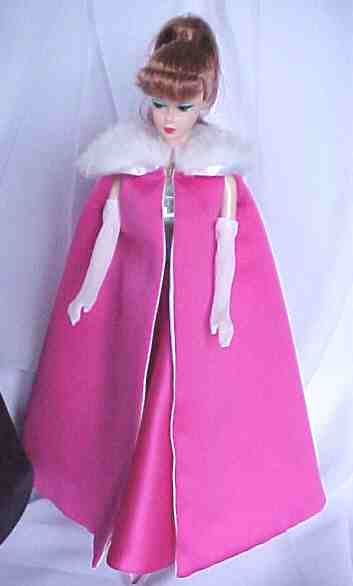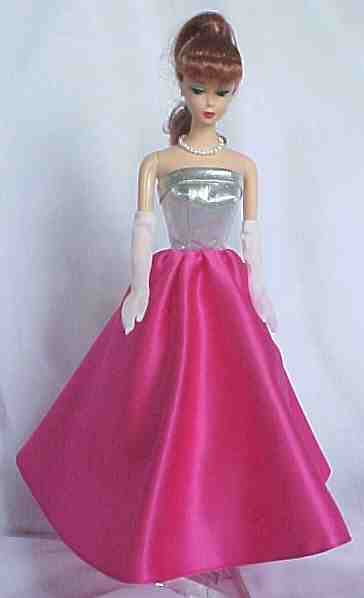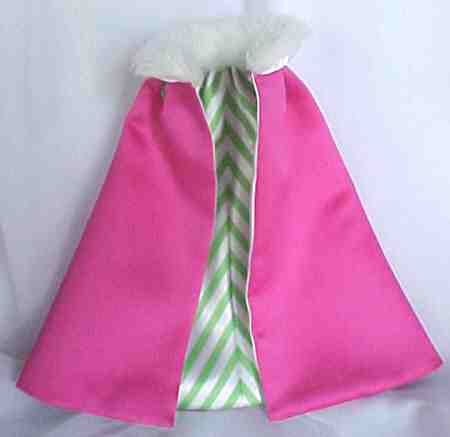 The flare of the cape results in the stripes coming together in the center back seam at an angle, resulting in a chevron pattern. Note below the exact matching of the stripes, evidence of the precision applied in sewing techniques:
"Hot Pink" is also available with white satin lining. Other colors will be introduced soon. I invite your emails with other color combinations that you might be interested in. Thanks for looking!
Barbie® and associated trademarks are owned by Mattel, Inc. Mini-Fashion Boutique is not affiliated with nor sponsored by Mattel. Doll is used only to model the outfit.
© 2005 Mini-Fashion Boutique
Return to "On the Runway..." Gallery
Return to Aileen's Pattern Boutique