YOUR PHOTO ALBUM!
Your results and your comments!
Beau Time/Best Bow Vintage Reproduction
Danny from Rotterdam, The Netherlands says, "I love the Best Bow pattern!" Here are photos showing the traditional red and navy/dot as well as a darling mod version in hot pink! Check out Danny's Midnight Blue pics!
Becky G. used some fabulous fabric to make Beau Time as the pictures below show. "Just wanted to tell you that I finished my first beau-time dress and am very pleased with the results. It went together nicely and really turned out lovely. I'm looking forward to trying some of the other patterns..." Thanks Becky, great job! Love the fabric!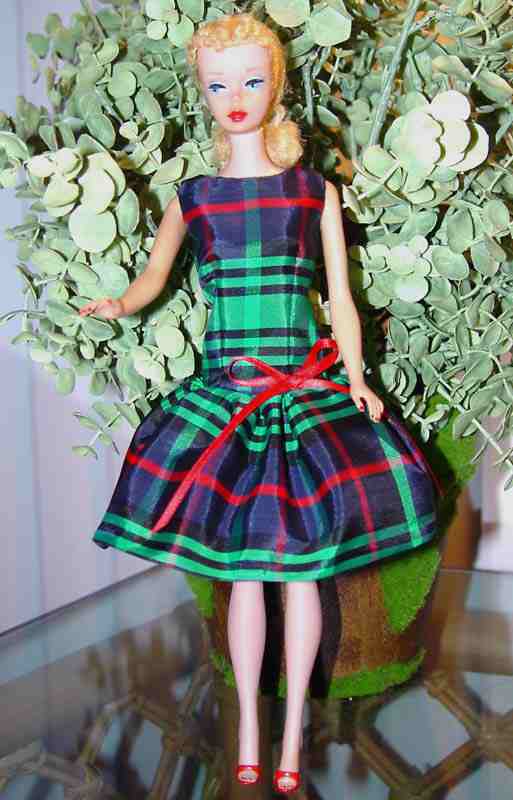 I will be happy to post photos of outfits you have made using MFB & APF patterns. Email me your photos with a brief personal bio if you like. If you have a website, you may include it if you would like for it to be listed. All pictures are provided as noted and all comments are used with permission. I love sharing all your comments in the hopes that someone just starting out to sew for Barbie will be encouraged by the results below!
Email me at deniseea268@yahoo.com

Thank you for visiting my website. Please come back and visit again!
Return to Gallery