Alfonso T. Maestas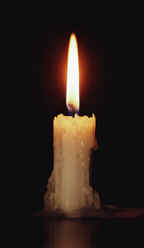 Alfonso T. Maestas was born on 2 February 1904 in the town of Lucero (previously known as El Coyote). Alfonso married Teofilia Trujillo in 1936; and he and Felia lived in New Mexico. Alfonso, a very loving and caring man lived a long and happy life. He died about 3pm on Wednesday 6 August 2003, and was buried on Tuesday, 12 August 2003 (after a small delay with locating the church caretaker). He is buried in the Santa Rita Cemetery, which is on the south side of the church in Lucero next to the graves of his mother and two of his brothers.
In talking to one of his nieces years ago, I remember her saying that Alfonso was a favorite uncle. I'm sure he will be greatly missed.
Records indicate that Alfonso worked as a ranch hand in various cattle, horse, and sheep ranches in Utah, Wyoming, Colorado, and New Mexico. He also at one time worked for the railroad, and was a jailer at the Mora County Jail for a couple of years.
The following photograph shows Alfonso (left) on his 96th birthday with his brother Sam Mestas. Thanks to Jacquita.
If any descendents or cousins wish to submit a jpeg or memories, I will be glad to add them to this web page.
Historical web page about the El Coyote valley and the town of Lucero, New Mexico.