Public Access TV's KNOCKOUT Boxing Show!
THE 8-COUNT BOXING HOUR
Broadcast on Public Access stations around the USA!
PROFESSIONAL BOXING FROM NEW MEXICO
AMATEUR BOXING FROM NEW MEXICO
LOCAL & NATIONAL BOXING MATCHES (Many never shown on national TV)
YOUR HOST-DAN SISNEROS VISITS WITH YOUR FAVORITE BOXERS
---
New Mexicans have been watching The 8-Count Boxing Hour since 1991. Your host- "Boxing Guru" Dan Sisneros is a former licensed Professional boxing Judge, Writer for Flash & Pro Boxing Update, Writer of "The 8-Count Boxing KOrner" for the "Boxing Jungle" Website, He was also Co-host of Rising Stars Boxing seen Statewide in New Mexico, USA on CBS Channel 13, and Warner Bros Channel 19 from 1997 to 2001. Dan brings you Professional Boxing, from local club shows to Title fights. Professionals, Amateurs, Kids, Women, Toughman competiton, Interviews, Kickboxing, and so much more! We invite you to visit the links below and see for yourself what's available to boxing fans around the USA, and if you have a Public Access TV Station in your area and would like to air this program in your home town, contact me and we'll make arrangements to send you programs for air. Or if you don't have a Public Access Station, but would like to see/own these programs, you will find a link for ordering instructions. Thanks for visiting!



---
---

AVAILABLE IN DVD-R FORMAT!

---

IGNORE THE PRICES LISTED ON THE WEBSITE... ANY 2 PROGRAMS ARE $10 (Free Shipping) on 1 DVD!!!!!

ORDERING INFORMATION

PAYPAL, MONEY ORDER, OR CHECK ACCEPTED


---


OVER 100 SHOWS TO CHOOSE FROM!



CHECK IT OUT!...

LIST OF PROGRAMS AIRED IN 1992
LIST OF PROGRAMS AIRED IN 1993
LIST OF PROGRAMS AIRED IN 1994
LIST OF PROGRAMS AIRED IN 1995
LIST OF PROGRAMS AIRED IN 1996
LIST OF PROGRAMS AIRED IN 1997
LIST OF PROGRAMS AIRED IN 1998
LIST OF PROGRAMS AIRED in 1999
LIST OF PROGRAMS PRODUCED IN THE YEAR 2000
PROGRAMS PRODUCED IN 2001 & 2002
PROGRAMS PRODUCED IN 2003
PROGRAMS PRODUCED IN 2004
PROGRAMS PRODUCED IN 2005
PROGRAMS PRODUCED IN 2006
PROGRAMS PRODUCED IN 2007
OTHER PRODUCTIONS FROM 8-COUNT VIDEO
---

Would you like to see Pro Boxing's greats in action when they were AMATEURS??! Aaron Pryor, Vinny Pazienza, Antonio Tarver, Oscar Delahoya, Sugar Ray Leonard, Michael Carbajal, Johnny Tapia and more!
THE AMATEUR DAYS BOXING SERIES on VHS

---

Click here to subscribe to The Boxing Guru's group for boxing fans on yahoo! Groups!
Fans and Collectors, Boxers, Managers, Trainers, Officials, Promoters, everyone interested in The Sweet Science of boxing is invited!

---
---
---
CONTACT US AT:

THE 8-COUNT BOXING HOUR
P.O. BOX 6223
LAS CRUCES, NM 88006
E-MAIL ME AT:
moopatch8@yahoo.com
---
MEET "THE BOXING GURU"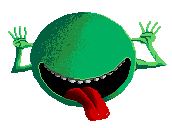 SIGN THE 8-COUNT BOXING HOUR'S GUESTBOOK!

THE GURU'S BOXING LINKS PAGE
THE GURU'S BOXING MUSEUM
CHECK THESE OTHER LINKS OUT!
THE GURU'S USED MUSIC SHOPPE
THE GURU'S CIGAR LOVER'S PAGE
THE FORGOTTEN CONTENDERS SERIES On DVD!
Your favorite boxers on DVD
THE GURU'S BOXING MUSEUM
HOME PAGE OF THE 8-COUNT BOXING HOUR
AMATEUR DAYS BOXING SERIES ON DVD & VHS
THE BOXING GURU
THE GURU'S BOXING LINKS PAGE
Double-D Boxing