Wanaque's DARE Car is chosen by Mattel for new toy line
In 1999, Mattel Toy Company chose six DARE cars from across the nation to be added to their line of toy cars. Wanaque's DARE car was among them. The 1992 Ford Crown Victoria, a retired radio car, was painstaking re-worked into a DARE car for parades, picnics, and DARE graduations.

I have a few MatchboxWanaque DARE cars as well as Medford, NJ and Plainfield, IL. Would like to trade for K-9 and/or Mounted Unit patches. Will consider other offers as well.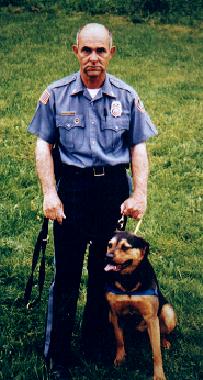 This page is dedicated to the memory of Detective/Lieutenant Robert J. Jordan, K-9 Handler & DARE Officer