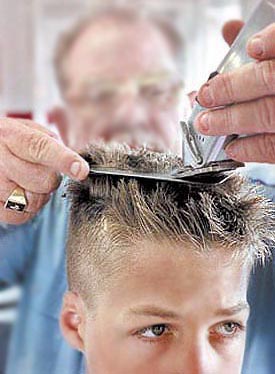 CLICK ON THE PICTURE ABOVE & VISIT THE BUZZED DIRECTORY WITH LINKS TO: THE BUZZED PHOTO ALBUMS, BUZZ ME ARCHIVES, OUR NEW BULLETIN BOARD, 00000 BUZZED RECOMMENDED LINKS OR THE STORY PAGES. SCROLL DOWN TO PARTICIPATE IN THE BUZZED MONTHLY POLL, PASS ON A GREAT BUZZ TO A BUDDY, SIGN OUR GUESTBOOK, OR FIND OUT HOW MANY HAVE GOTTEN BUZZED!
Sign My Guestbook
View My Guestbook
This Men's Haircuts site owned by CrewCub29

[ Previous 5 Sites | Previous | Next | Next 5 Sites | Random Site | List Sites ]
Powered by counter.bloke.com

HAVE BEEN BUZZED SINCE OUR RELAUNCH ON AUGUST 30, 2000.
47999 souls were BUZZED from our Premiere on 04/21/99 to 08/29/00.