Website of nfarmilo@litestream.net


JAMES BURNS, Son of LARD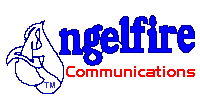 My Favorite Links
INDEX TO THE BURNS WEBSITE
JOIN THE BURNS FAMILY DNA PROJECT
CHARLES EARL BURNS
PETER BURNS & SARAH
LAIRD BURNS
JOHN BURNS, Cumberland Co. PA

I hope that the BURNS FAMILY DNA PROJECT will help solve some of your genealogy questions. It will definitely tell you if you're "barking up the wrong tree".

The 12 marker test is simple - just swab the inside of your cheek. The cost is $99. This test will tell you within 14 generations whether you are related to someone. There are more definitive tests but for our initial purposes the 12 marker test is all we need. If you want to upgrade later you can.

We need males with the BURNS last name for this study. Please ask your male BURNS relatives to join our study. Click on the BURNS DNA link above to join our study.

JAMES BURNS' brother JOHN PERRY W BURNS had a daughter, MARY ELIZABETH BURNS who was the ggrandmother of JEN T. BAXTER mamopar@flash.net.

Some of her information came from JIM BURNS, Route 2, Box 126-C, Cumby, Texas 75433, phone number 903/459-3231.
Email: nfarmilo@litestream.net