Educational and Society Links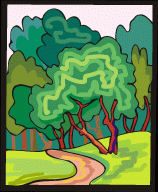 Check these links for information and schedules of events.
Educational Links:
Grand Forks County Extension Service
Minnesota Landscape Arboretum
The Dakota Gardener, a monthly (on line) newsletter for gardeners in North Dakota

Pronounce the Latin Names of Plants
The New York Botanical Garden
Toxic Plant List
Toxic Plants to Cats
Sustainable Urban Landscape Information Series (U of MN)
Assiniboine Park, Winnipeg, MB
the Assiniboine Park Conservatory
Axel Erlandson's Tree Circus
Unique California Theme Park centered around trees and horticulture.
Minnesota DNR; (select nature, at the top of the page, then plants to get to the horticuture area), Also check
North Dakota Tree Handbook
Insect Photographs
My Garden Guide. Site has a lot of Info, You can sign up for daily messages.




Society Links and commericial links with good educational pages:
Northern Gardener, MN Horticulture Society
Grand Cities Bird Club
Good Orchid Culture Information
Orchid Society of Minnesota

Web pages from our speakers:
Sage Garden Herbs, Winnipeg MB. David Hanson (Nov. 18, 2006)
Brian Barclay, from Center for Rural Health, University of North Dakota, Favorite Photo websites
Perry D. Vogel, Purple Martin Association, of the Dakotas (September 2012)
Anne's Websites
Anne Website
nnn
Anne website