Scotty Entertainment
Magic and More
(910)232-0061
actorscotty@earthlink.net
Member of many professional organizations including:
"Society Of American Magicians"
"International Brotherhood Of Magicians"
"Fellowship Of Christian Magicians"
"Clowns of America International"
*
As Scotty D. wizard and under a few other names, John Henry Scott has been doing magic for more than 30 years. Everything from close up magic in a restaurant to a huge crowd in the Lousiana Superdome. He Has performed at the 1984 worlds fair, hundreds of hotels restaurants, conventions, trade shows. churches, and private parties coast to coast. Also accomplished palmist and tarot reader.Prices are very competative.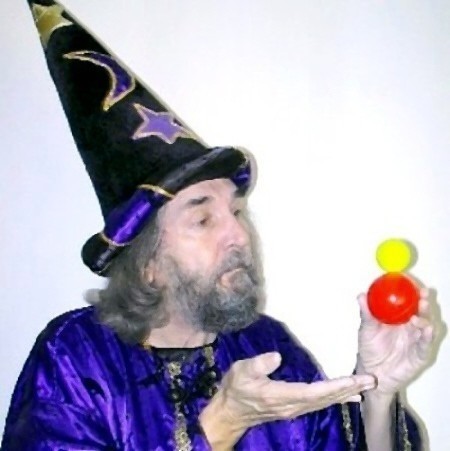 Scott Duwizard

*

Clown Etc.

Scotty is a Wizard, Balloon Artist, Magician, Stilt Walker, and has been Ronald McDonald, Bozo, The Burger King , and as an Actor has had more than 20 speaking roles in movies and tv shows. clown prices include all balloons etc
**

My actor headshots ( I have had speaking roles in more that 20 films and tv series

Call (910)232-0061