MISSION
STATEMENT

Preserve Our History
..

........

...........

..........
..........

---
A NONPROFIT ORGANIZATION DEDICATED TO PRESERVING OUR HISTORY
---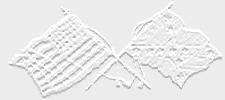 Preserving History is Our Mission
---

MISSION STATEMENT -OUR OBJECTIVES

Rapid development and growth today has created an urgent need to preserve our history
by recovering the artifacts of our past,and collecting data that will be useful in telling that
particular sites history.It is our mission to bridge the gaps in the present preservation efforts,
and assist individuals,corporations,local,state,and federal government agencies .Faced with
the ever present budget restraints,manpower shortages,and the dooming time element involved with development,which is by far and away the greatest threat to historical sites,demands new avenues to preservation.

Using our special talents of metal detecting and other such appartus,on the historical times
of the Revolutionary War era through the Civil War era,and beyond,we will assist all levels
of government agencies,corporate landholders,individual landholders ,preservation societies,
and archeological groups under their direct or indirect supervision of the property or land-
holder.


We believe that artifacts should be more accessible to local communities to attract tourism
,offer educational opportunities,and promote a greater appreciation and understanding
of our American heritage.The U.S. Artifacts Recovery Group has a vision of "Young
Hands on History."Please contact us for more information about our ideas about this.

The U.S. Artifacts Recovery Group welcomes input from others in the preservation
community,all comments are appreciated.

We are not to sit in judgment of development and growth.Our mission is to aid and
assist the above named in saving these artifacts from the bulldozers or from other
circumstances that will shut the door forever to our past.

Please click on one of the red links above to learn more about us.

In order to accomplish this urgent task,we need funding from corporate sponsors,
preservation societies,and government agencies.

Walt Reynolds
Executive Director
homemax@cetlink.net
---
Vote for this site
"GeoSearch Top of the
'Net"
---
..C...........