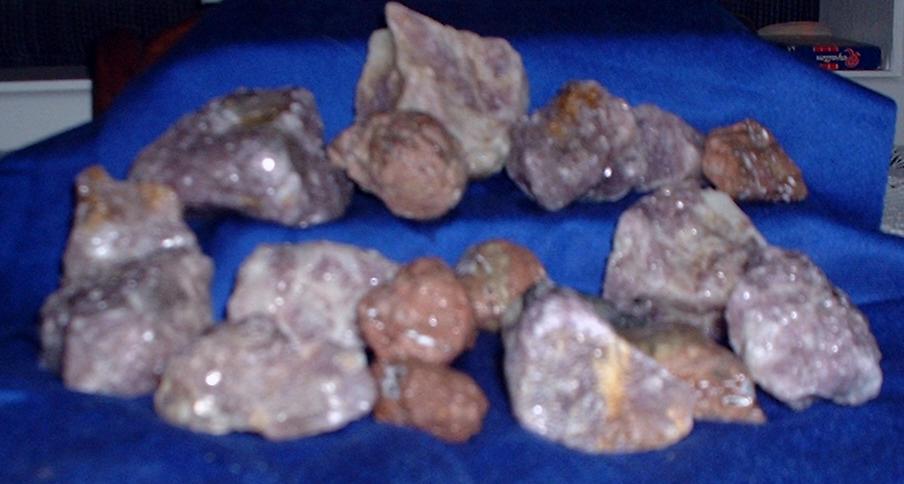 Lepidolite Specimens #2102 - - 2 lbs.+

Here is over 2 lbs of Lepidolite Specimens. They were collected by myself through mining in the Black Hills of South Dakota. This material will take a high polish. Great for tumble polishing, jewelery making, etc. The finished specimens turn out to be a very beautiful purple with a hint of white areas thrown in. They are very pleasing to look at.
The largest is over 2" thick & 2 1/2" in height.
2lbs @ $2.25/lb = $4.50 + Shipping.
A Lepidolite piece of jewelery, a Sphere or a Marble is breathtaking!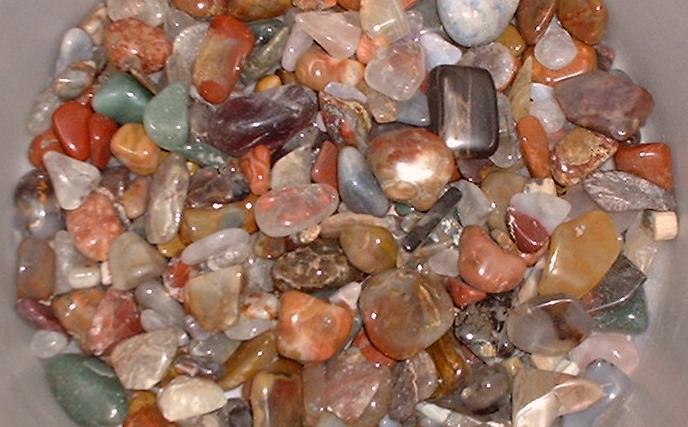 Tumbled and Polished Gemstones

Tumble polished Gemstones.
Great for use in crafts of all kinds. All sizes per pound.
$3.00 per pound + shipping.
2 pounds, $2.75 per pound.
3 pounds, $2.50 per pound.
5 pounds +, $2.00 per pound.